A Pinch of Pride: Johnson & Wales University Joins Disney Aspire
There is no perfect recipe for excelling in the culinary industry, but there is one ingredient that I'm willing to bet can get you where you want to go: Disney Aspire.
I'm beyond excited to share that, today, The Walt Disney Company announced that my very own alma mater—Johnson & Wales University—is joining Disney Aspire. If you aren't familiar with Disney Aspire, it's an education investment and career development program that enables hourly employees and cast members across the country to return to school with 100% tuition paid upfront, and that now includes a best-in-class global leader in the culinary arts.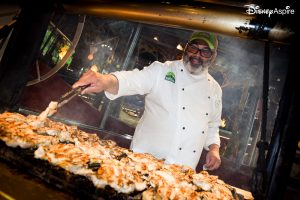 As a proud double alum of JWU (Class of '91, A.A. in Culinary Arts and Class of '93 B.A. in Foodservice Management), I can assure you that the education they offer is truly unparalleled. I learned so much about so many aspects of the food and beverage operation: service, culinary, pastry, storeroom operations, food origins and history, and more. Without this robust experience, I'm not sure my path would have led me here to the Most Magical Place on Earth.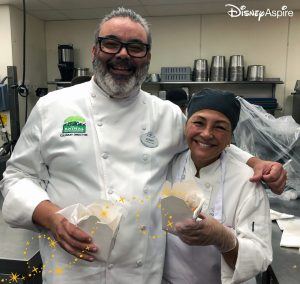 Speaking of being a chef at Disney, I've never worked somewhere where such culinary exploration, innovation, and creativity are so welcomed. When it comes to what's on the plate, no idea is too big or too small. As a hiring leader, it's this passion for innovation and ideation that I welcome most on my team—and when you pair that with the well-rounded sort of education JWU offers… well, that's a dream combination in any culinary professional.
No matter where you are on your culinary career journey, exploring an education through Disney Aspire may just be the perfect next step for you. And if you're not yet an employee of The Walt Disney Company but are looking to curb your cravings for a culinary career like no other—consider applying to an eligible role today. You only need to be employed for 90 days before you're able to apply for Disney Aspire.
To learn more, visit aspire.disney.com.
By Chef Lenny DeGeorge
Culinary director, Walt Disney World Resort
Johnson & Wales University Class of '91 and '93