A Magical Journey: Spotlight on Walt Disney Animation Studios Art Director and His Work on Encanto
In Walt Disney Animation Studio's latest animated film, Encanto, Mirabel is the only one in her family without magical powers. But when that magic is in danger of disappearing, she finds she may be the only one who can save them.
While Mehrdad Isvandi doesn't come from a magical family, it was quite a journey that led him to work for the most magical company. Growing up in Iran, he always had a love for painting, animation, and storytelling. Throughout his schooling and early years of his career, he followed that passion but soon realized that if he wanted to commit to his dream, he would have to take a big leap and move to, as he says, where it all began: California and Walt Disney Animation Studios.
It took six years, but he accomplished his goal and moved to the United States. Another two years after that and he was accepted into the trainee & apprentice program with Walt Disney Animation Studios where he was able to learn from Disney artists he had grown up admiring.
Where has his magical journey led him now? To a role as Art Director, Environments, working on Disney's Encanto! We talked with Mehrdad about his role and what this movie has meant to him.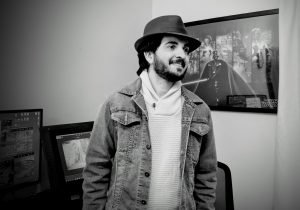 How did you become involved in working on Encanto and how did you contribute to the film?
Normally, our department artist manager announces a new position and everyone applies for it. I put my name in but didn't think it was really going to happen. After a couple of weeks, they invited me to a room. I didn't know what it was about or what was going to happen. I opened the door and I heard, "YAY – congratulations on your new position!" Directors, writers, and the rest of the leadership team were in the room. It was so fun and unbelievable! I wish I had a recording of that moment!
Tell us about your day in the life as an Art Director, Environments on Encanto.
My job is managing and directing the team, and doing art and environment design. My days are roughly six hours of meetings and the rest doing artwork as much as possible! We go through the schedule and make sure we have enough assignments for our artists. Then, I go through what's up next to show the directors. Our amazing management teams make sure we are right on schedule and at all meetings.

Were there any particular challenges in your role that you faced or something new you learned while making this film?
It was a very quick transition that I had to have because I joined the film a little later and I had to go full speed so quickly. Four months after I joined the movie, the pandemic happened, and we all had to start working from home. The challenge is having the stamina to do the job all year long with meetings every day and still keep it light and fun for people that are reporting to us. I want to make sure they have enough support and their work has been seen and appreciated.
What part of the film meant the most to you?
To me, there are three important parts: the quality of the picture, the storytelling, and the message. My part was environment designs, so I wanted to make sure that I stayed authentic to the designs and history of the place in the movie. I went through lots of research and articles on how they built their architecture in Colombia. We also had a chance to meet with our architecture consultants for the show. I wanted to make sure that every detail and material from the streets, to the cobblestones, to the roofs of the buildings were as accurate as possible to the region.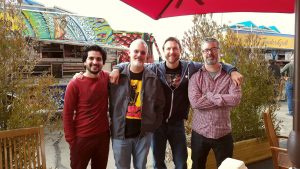 Was there anything, in particular, you were excited to see included in Encanto?
I was excited to see how the house of Madrigals would come together!
What kind of emotions did you feel the first time you watched your work in this film?
I think for us it's more emotional all the way through the process. It's always a blast when we see first shots out of final lighting. And you see the final movie and realize, "Yeah, we are making a movie!"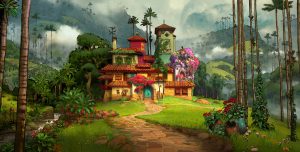 What advice would you give to someone looking to build a career like yours?
For a visual development artist, the beginning is learning perspective and anatomy. After that, focus on your storytelling and the exact design and creativity, but also take time to learn about every department and how they do what they do. It's easy to make a nice illustration or concept art, but it's difficult to make movies. If you find that the department after you is having a difficult time translating your art, your job is not complete! And last but not least, consider any feedback, even if you may disagree with it. Just think about it, as it will always bring improvement to something.
Are you a storyteller looking to bring your talents to The Walt Disney Company? Visit DisneyAnimation.com/careers to explore available opportunities!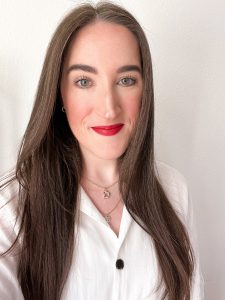 by Brianna G, Senior Communications Specialist