Disney Technologists Celebrate their Beginnings at the Grace Hopper Celebration of Women in Computing 2023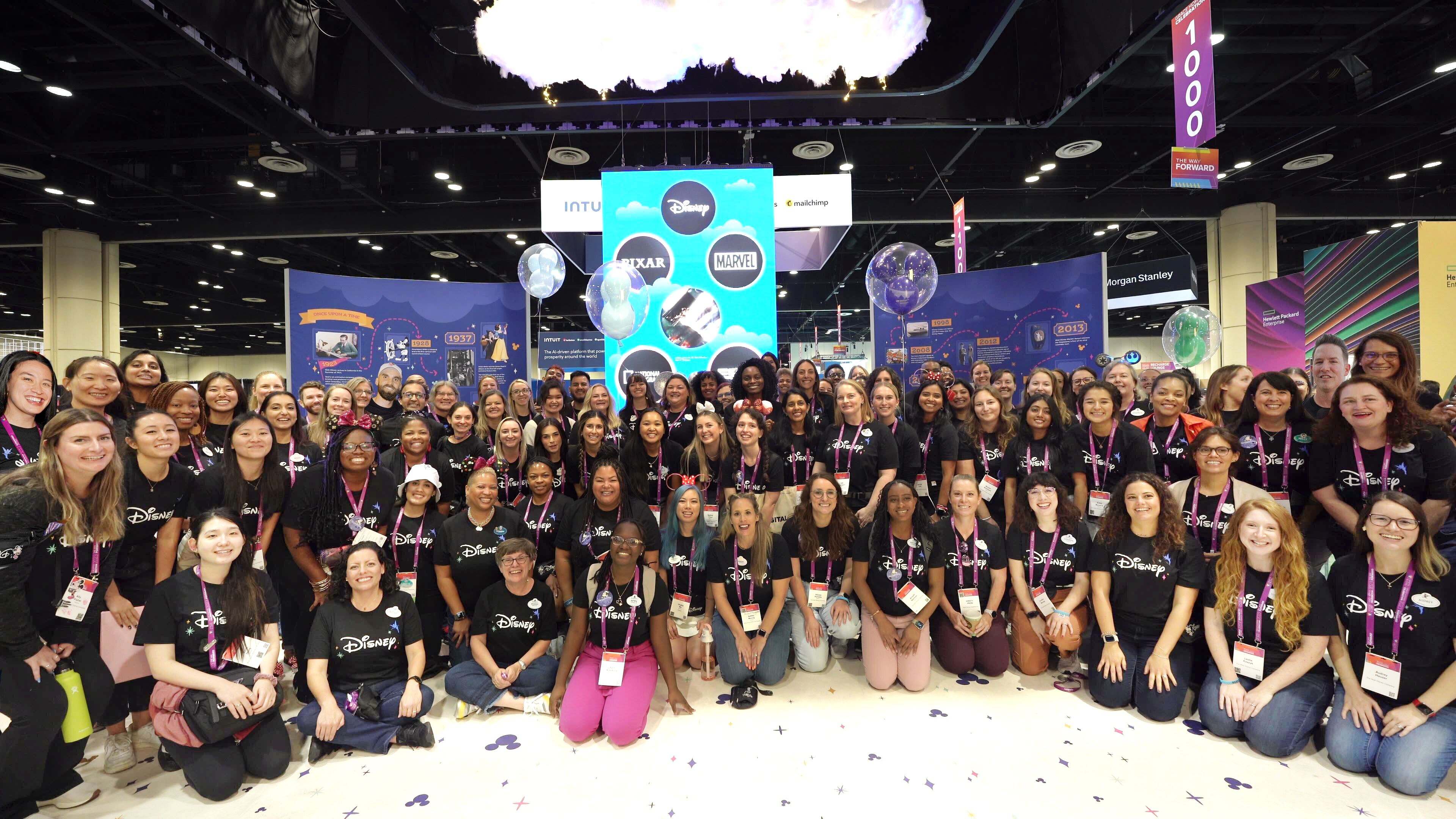 The Grace Hopper Celebration of Women in Computing, the largest gathering of women and non-binary technologists in the world, recently took place in Orlando, Florida. As a Platinum sponsor of this year's event, The Walt Disney Company and its representatives showcased the Company's next-generation technology, immersive experiences, and inclusive culture to the thousands of attendees who visited the expo booth or virtually joined one-on-one sessions with Disney representatives.
Inside the booth, a timeline reflecting on the Company's history and heritage of innovation paid homage to Disney's centennial this year. From the early days of the multiplane camera and Audio-Animatronics® to more recent innovations such as the launch of Disney+ and Hey Disney!, attendees could follow along from 1923 to the present day and discover how Disney has been at the forefront of technology.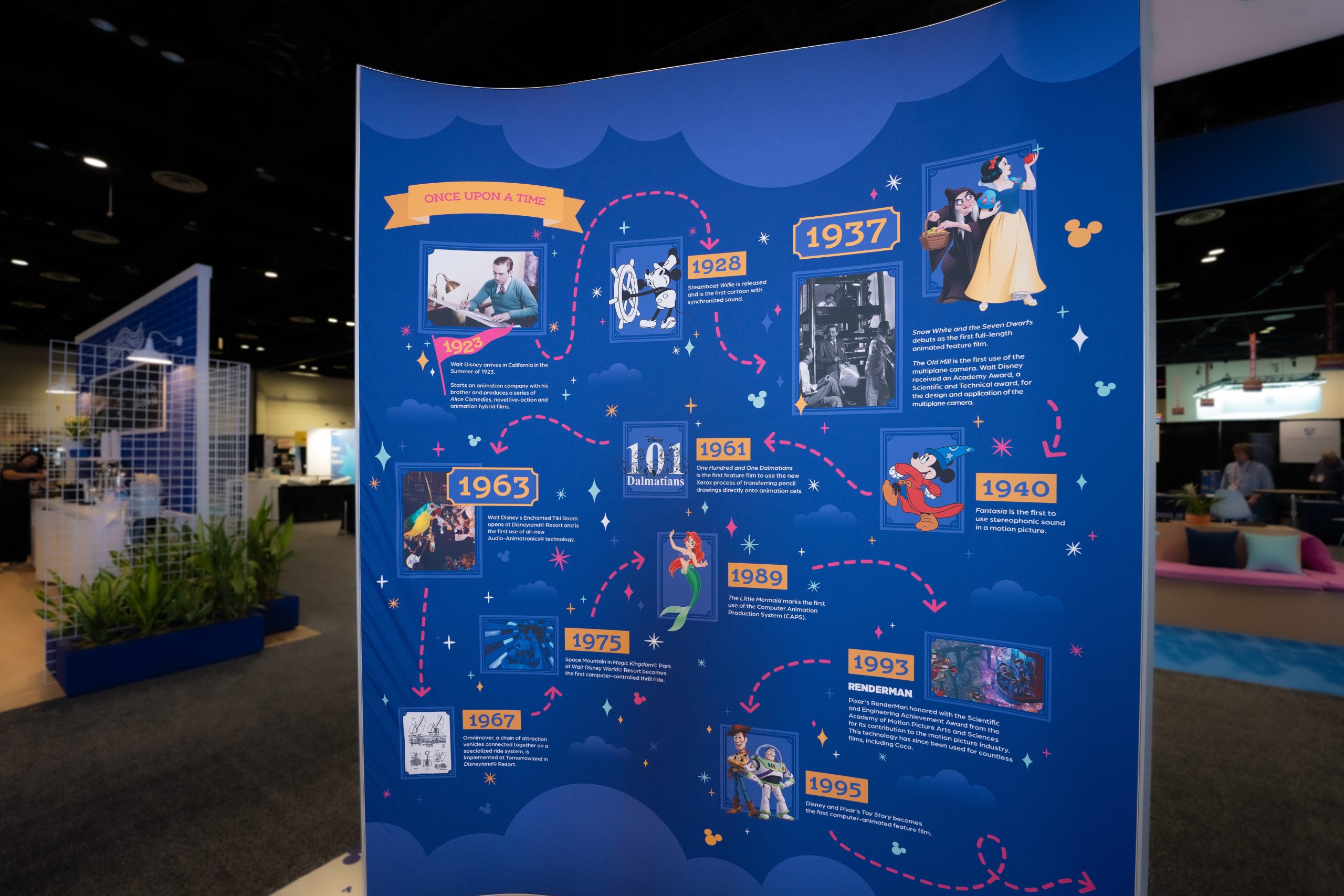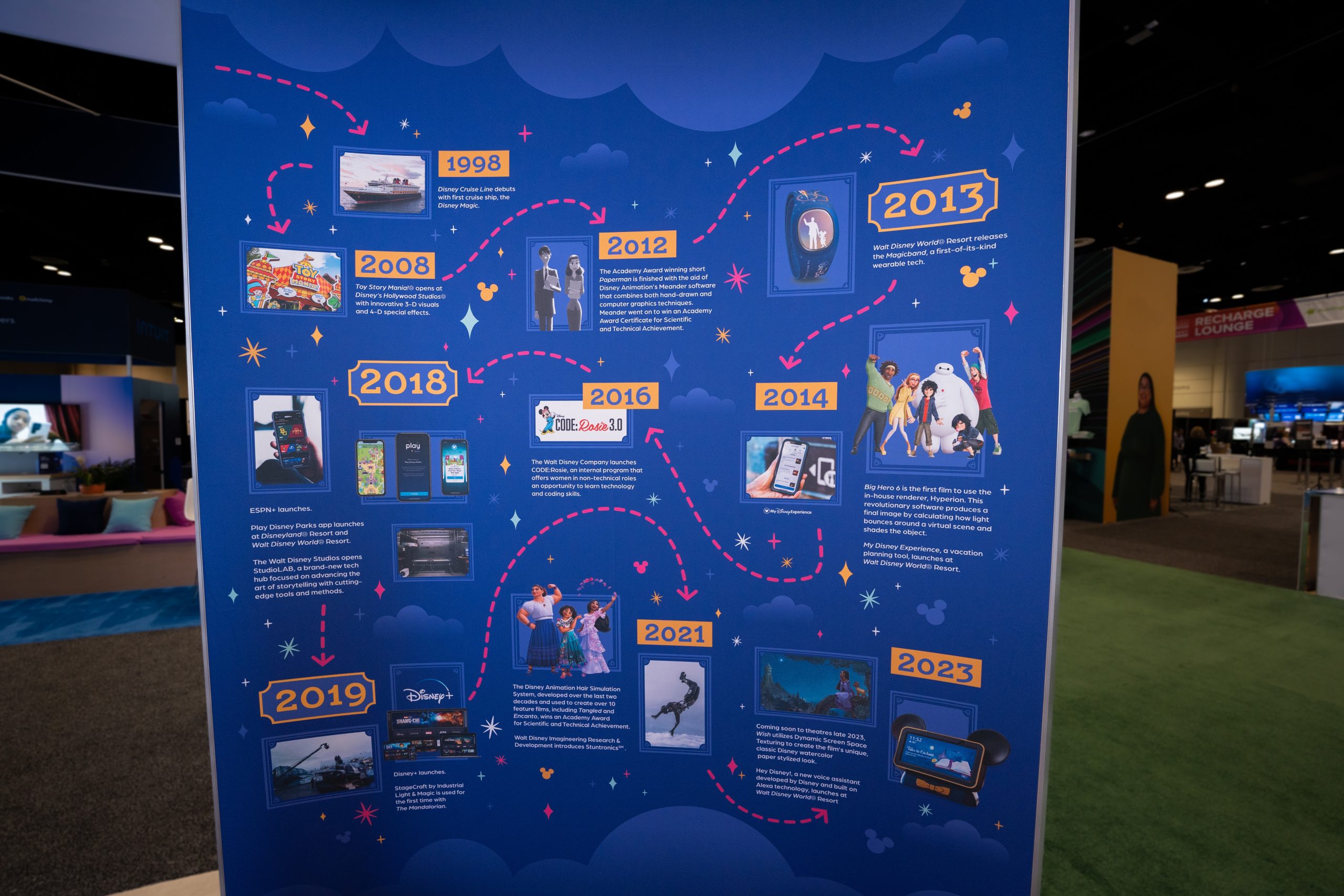 While on the expo floor, attendees had the opportunity to connect with Disney representatives from across Company segments, including Disney Entertainment, Disney Parks, Experiences and Products (DPEP), ESPN and Corporate to learn more about what it's like to be a technologist at Disney.
"What sets Disney apart from any other company is the creativity, diversity, and opportunity. We are surrounded by some of the world's best storytellers, and we get to support their visions end to end on so many different platforms," said Ali Lewis Christiansen, Sr. Manager of Immersive Production Tech, Studio Technology.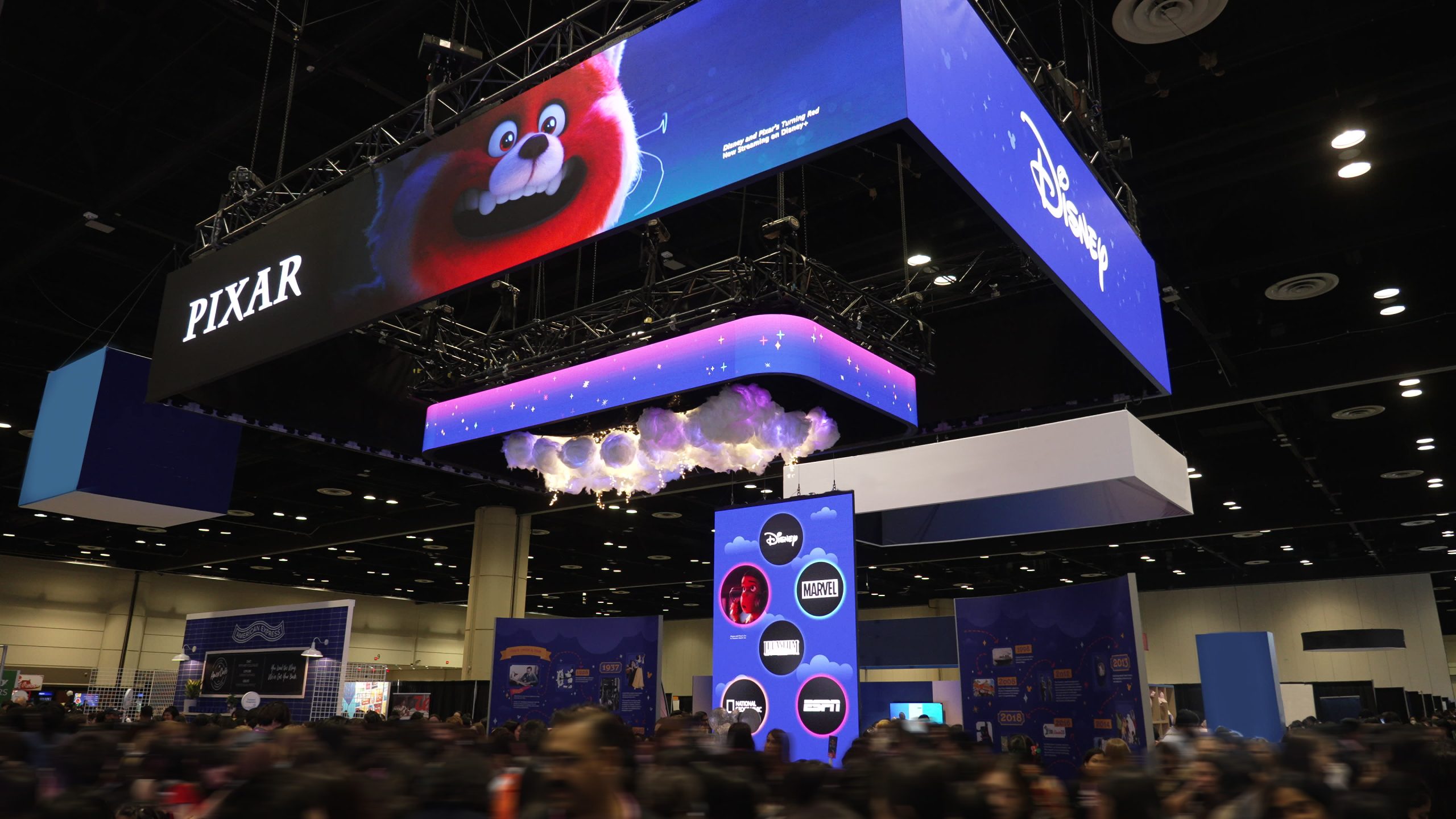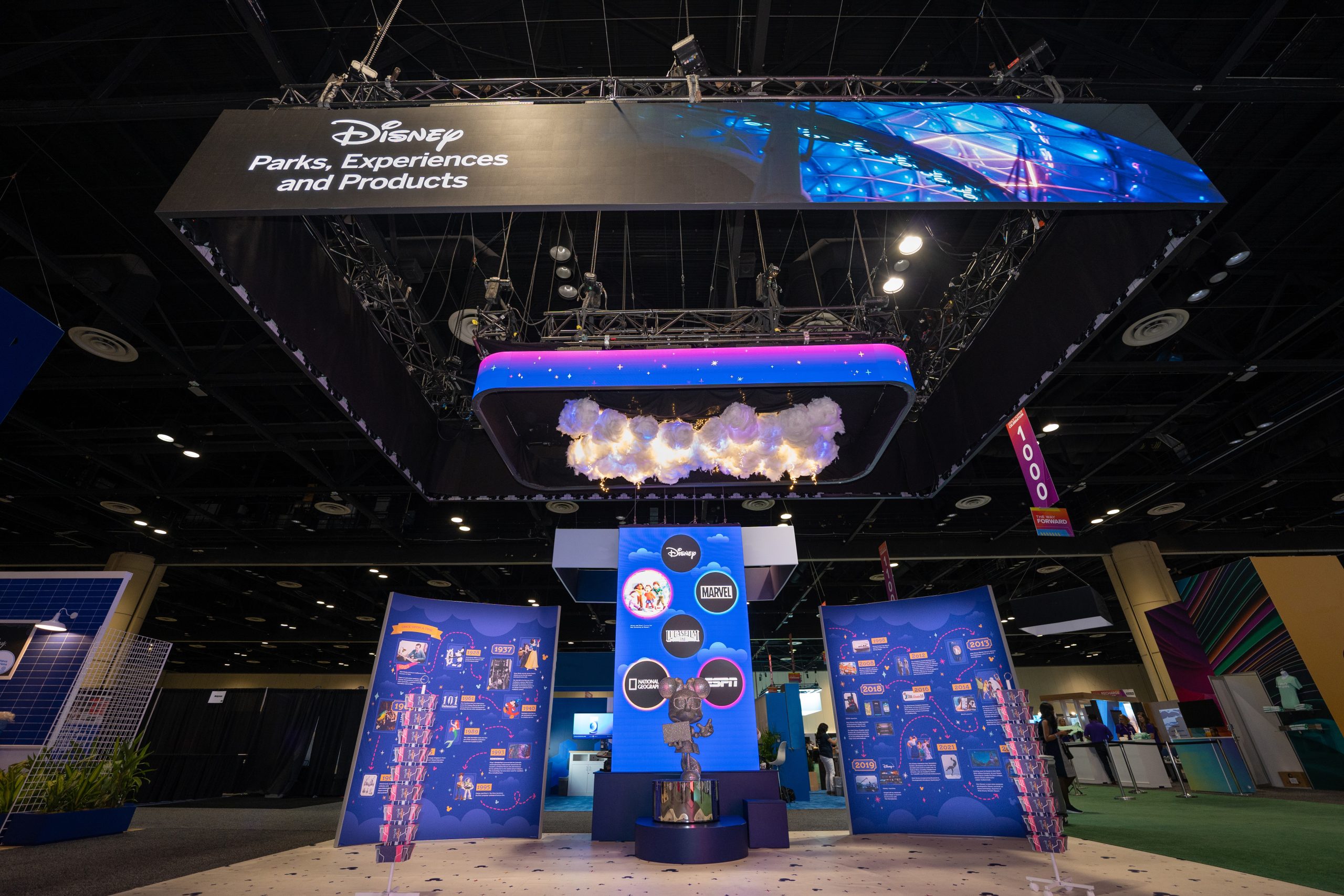 Beyond the Career Expo booth, several technologists represented Disney as speakers, sharing an inside look at the technology behind the magic.
"Being able to connect with attendees after our panel and workshop to exchange ideas, learn new design trends, and connect with others passionate about creating innovative products was a fantastic experience," said Sarah Bono, Design Manager, Disney Entertainment & ESPN Technology who presented alongside teammates Kahunui Foster, Design Manager, Angie Hennessy, Sr. Design Manager and Ashley MacDonald, Senior Designer. "It was an honor to represent Disney and meet the next generation of technologists."
In the evening on the second day of the celebration, The Walt Disney Company invited Grace Hopper attendees to an exclusive after-hours event at EPCOT at Walt Disney World Resort. Attendees were welcomed by Meghan Borsic, SVP, Design, followed by a panel discussion with Tyler Carter, SVP, Technology, moderating a conversation about career journeys, inspirations and technology at Disney with Jamie Voris, EVP/Chief Technology Officer; Gail Evans, EVP, Chief Digital & Technology Officer; and Devika Chawla, SVP, Engagement Experiences & Platforms. In true Disney fashion, attendees caught another glimpse of magic with an exclusive viewing of the "EPCOT Forever" fireworks spectacular.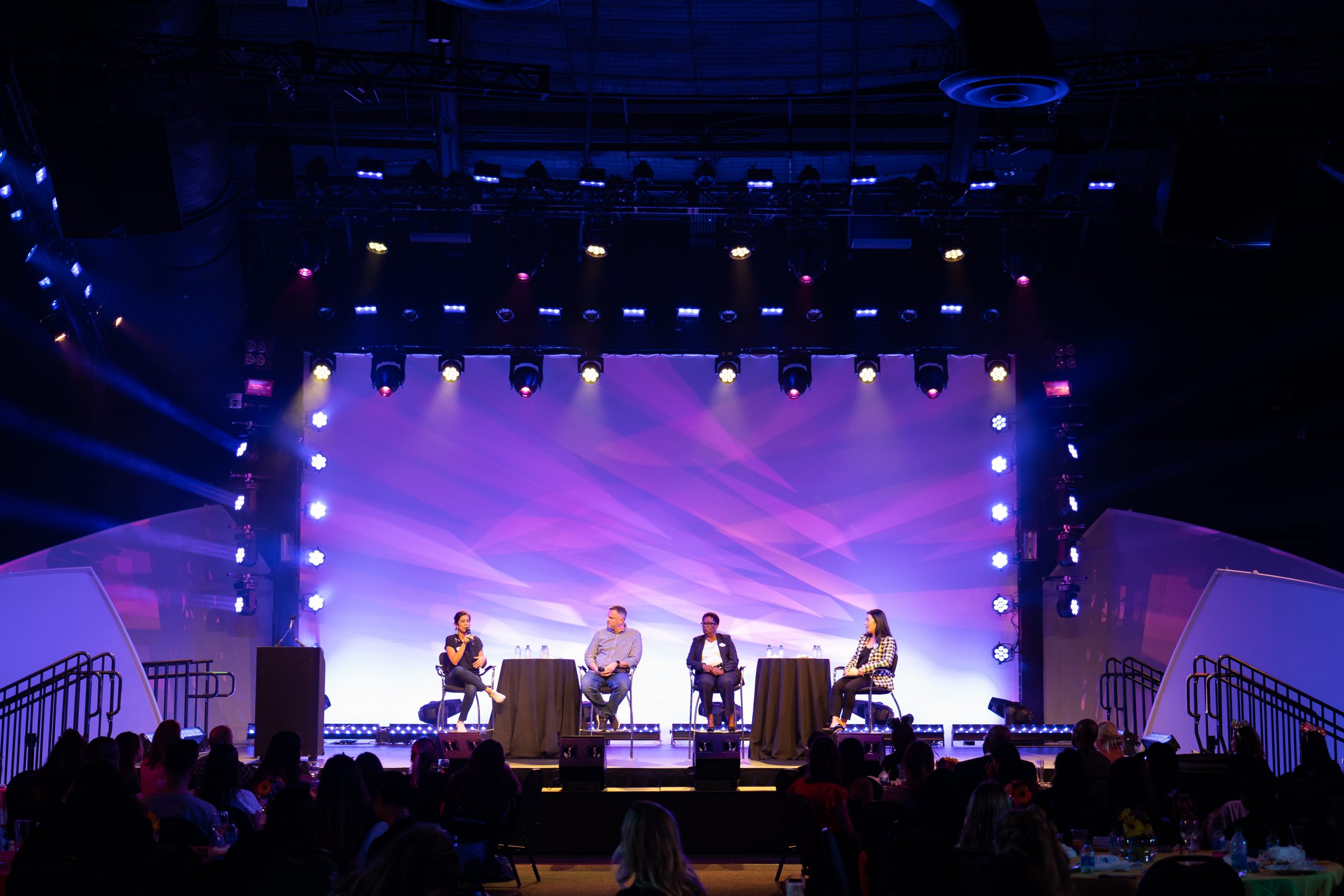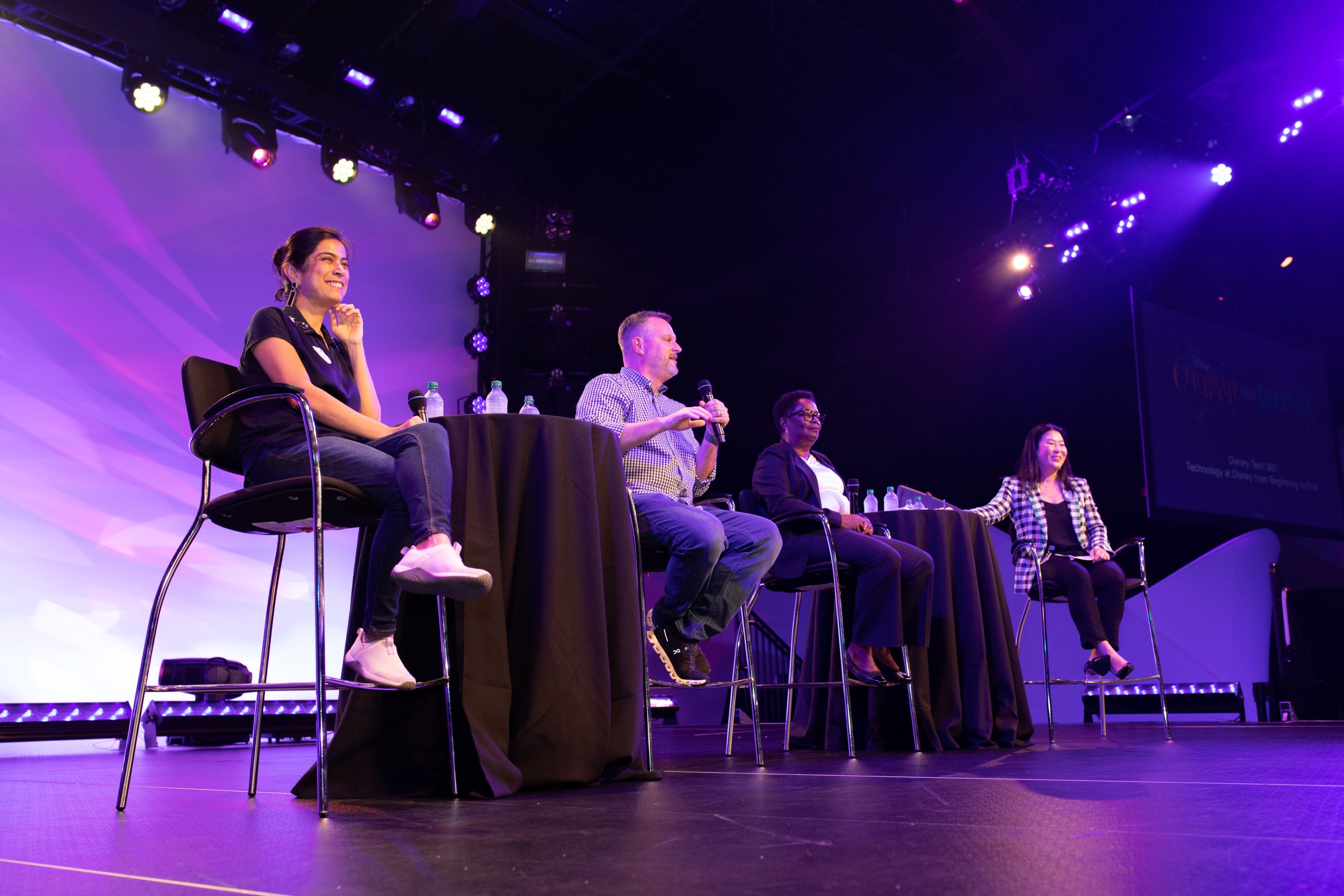 Over the course of the three-day event, thousands of attendees opted in to join The Walt Disney Company's talent community, where they will be matched to potential career opportunities that further align with their career goals.
"It's so important for Disney to attend events like Grace Hopper because we are constantly looking at how we can diversify our workforce," said Travis Kessel, Vice President, Talent Acquisition, Corporate. "The Grace Hopper Celebration celebrates women in technology and there's a clear gap there that we need to address."
To explore technology career opportunities at Disney, visit DisneyTech.com. Follow Disney Careers on Instagram, or The Walt Disney Company on LinkedIn, to discover more about Disney's technology and employees, as well as how the Company aligns technology, content, and platforms to deliver world-class, personalized entertainment experiences to consumers around the world.