Disney Technology Lights Up the Screens at the Virtual Grace Hopper Celebration of Women in Computing 2021

The Walt Disney Company recently showcased some of the technology behind the stories and immersive worlds that make up the company's world-renowned businesses and segments. On Sept. 27, the 27th annual Grace Hopper Celebration of Women in Computing (GHC) kicked off virtually with thousands of attendees, keynote speakers, and top technology company representatives, including The Walt Disney Company, joining from across the globe to celebrate women and nonbinary people in technology.
While the event remained virtual, the 330 Disney representatives connected in one-on-one conversations with candidates and attendees, engaged in Q&A sessions, and took part in various panels held throughout the week. GHC attendees were also able to sign up for future job alerts, network further with our company representatives by stopping by the virtual Disney expo booth, and participate in a giveaway challenge, where attendees shared the female character that inspired them most and could be selected to win a one-year Disney+ subscription or a Disney Swag box.
"The last year and a half has really given us the opportunity to become experts in the virtual event space," said Ashley Siegel, manager, Outreach & Engagement. "GHC going virtual meant we had to think creatively and differently than we do for the in-person experience, while still bringing Disney to life in the way that GHC attendees and Disney representatives alike expect."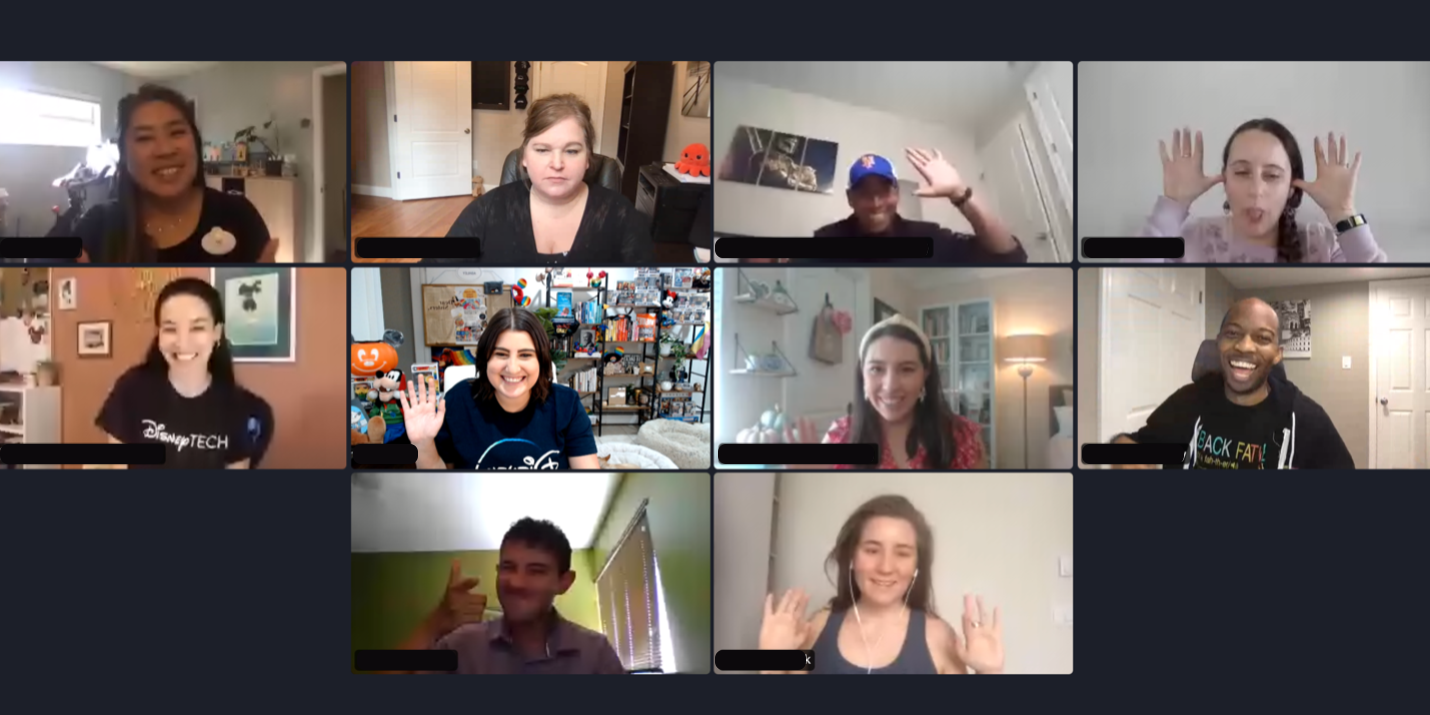 Disney representatives for the event came from all business segments of the company including Disney Parks, Experiences and Products; Studio Entertainment; Disney Media & Entertainment Distribution; Studios, General Entertainment, and ESPN & Sports Content who all shared an inside look at what it's like working for the company. Other representatives included keynote speaker Diane Jurgens, CIO & EVP along with presentations and panels from other Disney technologists.
"In a competitive industry like technology, attending GHC allows Disney to showcase the company as an inspiring and innovative employer for women and nonbinary people in technology," said Emily Vees, manager of Campus Recruitment, "While at the same time, celebrating our own technologists who we have hired from past Grace Hopper celebrations, and identifying and pipelining a new generation of top technology talent into our internship and full-time opportunities."
Female characters from across Disney businesses' who play a part in speaking up for themselves and empowering one another took center stage at the virtual event, among them being Bo Peep from Disney and Pixar's Toy Story 4, Katherine Johnson from Hidden Figures, Shuri from Marvel Studios' Black Panther, June Osborne from Hulu's The Handmaid's Tale, Raya from Walt Disney Animation Studio's Raya and the Last Dragon and Rey from Star Wars, allowing for every attendee to find inspiration in them.
"The Grace Hopper Celebration has proven time and again to introduce us to some of the best technical talents in the world," said Travis Kessel, VP, Talent Acquisition – Disney Media & Entertainment Distribution. "Given the incredible amount of hiring we are doing across the businesses we support, we depend on the Grace Hopper Celebration for this critical pipeline of great talent that leads us to a better-represented workforce."
The Walt Disney Company is proud to partner with Anita Borg Institute (AnitaB.org) and support women and nonbinary people in technology at events like GHC. Over the course of the event, Disney representatives met, interviewed, and extended employment offers for full-time and internship positions, furthering The Walt Disney Company's commitment to helping close the binary gender gap in technology.
"It's been really fulfilling to see how much of an 'in real life' experience GHC felt like. From our Disney representatives to the beautiful swag boxes that arrived at 750 homes around the world – to the inspiration our Disney speakers provided to GHC attendees, we may not have been in person, but we were certainly all in it together," said Ashley.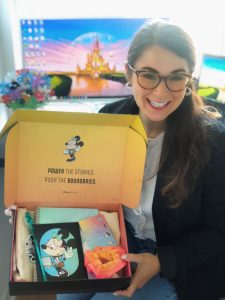 To explore technology career opportunities at Disney, visit DisneyTech.com. Follow Disney Careers on Facebook, Twitter, and Instagram or The Walt Disney Company on LinkedIn to hear more about our technology, our employees, and how we are aligning technology, content, and platforms to deliver world-class, personalized entertainment experiences to consumers around the world.
by Disney Career Recruitment