Please find the English version below.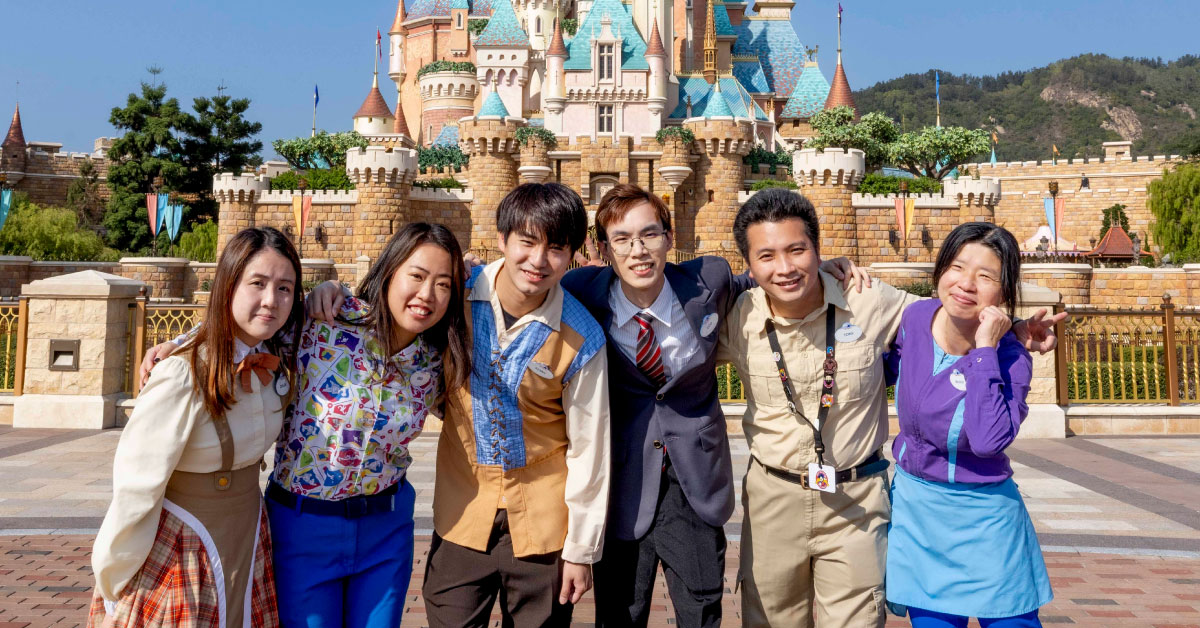 你準備好開展奇妙職旅?立即申請加入創夢家實習計畫!
在迪士尼展開奇妙職旅,你可以在世界級大型企業實習,與來自不同範疇的專業人士並肩工作,獲得不一樣的工作實戰經驗。
酒店及樂園裡有不同的發展機會,加入香港迪士尼更可享有演藝人員尊享福利,包括迪士尼樂園免費入場及員工親友尊享活動等。成為創夢家,締造一生難忘的奇妙回憶!
計畫時間表:
申請截止: 2023年4月28日(星期五)
面試日期: 2023年4月至5月
簽約日期: 2023年5月至6月
計劃開始: 2023年6月至9月
招聘以下團隊:
樂園營運
餐飲服務
廚藝
商品銷售
酒店營運
演出運作
市務調查
福利及計畫詳情:
迪士尼大學培訓課程
專享高級管理員分享會
多元化工作坊,包括康體活動、個人形象及事業發展等主題
實習計劃完成可獲頒發證書
如果未能參加此計畫,請留意夏日創夢家招聘。申請連結將於5月1日開放。
香港迪士尼樂園為平等機會僱主。所有職位申請將作機密資料處理及只作聘任用途。倘申請人在遞交履歷 後4星期內仍未收到回覆,有關申請將保留24個月,本公司會在這期間視乎其他合適職位而作出考慮。
---
Operations Internship for Dream Makers
Ready for the experience of a lifetime? Take a step toward beginning your career at Disney with this one-of-a-kind internship, where you'll gain experience from a world-renowned company and learn from experts across various industries at Hong Kong Disneyland Resort.
The possibilities are endless with a variety of roles across our park and hotels, many development opportunities, and benefits you only get working at Disney such as complimentary theme park admission. All of this in addition to the lifelong, magical memories you'll create every day!
Internship Timeline:
Application Deadline: April 28, 2023 (Friday)
Interview Period: April to May 2023
Offer Confirmation: May to June 2023
Program Period: June to September 2023
Now Hiring for these Areas:
Park Operations
Food & Beverage Services
Culinary
Merchandise
Hotel Operations
Entertainment Operations
Marketing – Field Research
Benefits and Program Information:
Training programs offered by Disney University
Exclusive Sharing sessions by senior leaders
Workshops on various topics including wellness, personal branding and career development
Certificate of Completion
Applications for our Summer Dream Makers will become available on May 1.
Hong Kong Disneyland is an Equal Opportunity Employer. All applications received will be treated in strict confidence and be used exclusively for employment purpose only. If you are not contacted within four weeks after submitting your resume, your application will be retained up to 2 years and be considered for other appropriate positions within this period.