HBCU Spotlight: Chloe, Disney College Program HBCU Cohort participant
Have you ever wondered what it would be like to arrive at a place and instantly know you belong? What about helping others arrive to that place and have the same experience you did? For Chloe, a former participant of the Disney College Program HBCU Cohort powered by Disney on the Yard, both are things she recently got to experience. A student at Alabama A&M University, a Historically Black College and University (HBCU) in Huntsville, AL, Chloe packed her bags last summer to be part of the first-ever Disney College Program HBCU Cohort powered by Disney on the Yard. While on the program, Chloe served as an ambassador for her HBCU, met students and Disney employees from other HBCUs, worked in merchandise at Disney Springs while experiencing all that the Disney College Program has to offer.
Being on a Disney College Program is an opportunity like no other, and there are many new skills and experiences gained from it. Prior to beginning her Disney journey, Chloe says that her time at Alabama A&M helped prepare her for new experiences she would encounter on her program. Similar to Disney, Chloe's HBCU has many international students. While working in her school's bookstore, she learned how to communicate with guests from different parts of the world and fulfill the needs of each guest interaction. Chloe says this experience truly helped her be successful in her merchandise role on her program!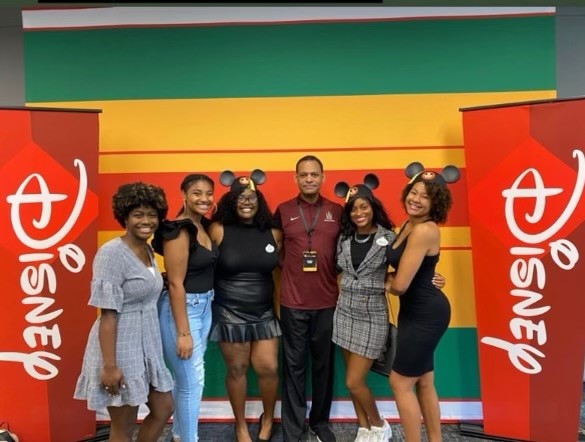 Throughout high school, Chloe made frequent visits to Walt Disney World® Resort for annual cheerleading competitions. It was in early 2022 when two HBCU alumni and Disney employees – one a recruiter, the other an alum of her school – visited Chloe's HBCU sharing their experiences and current opportunities for students. "I met Karla and Sherrell and thought to myself 'This sounds like something great, and it would be a cool way to experience Disney as a cast member,'" Chloe said. She continued saying, "When Sherrell told me about the HBCU Cohort, I was even more drawn to the opportunity. Being at an HBCU, I had become so fond of being surrounded by people that look like me and this would be an opportunity to continue with that at Disney!"
While on her program, Chloe enhanced and expanded her skill set. Chloe said, "As I learned my area and the resources that were around me, I also learned how to use each resource to benefit the guest in a way that was individualized to what they needed. As my program progressed, I became more confident in how I helped guests and my leaders developed trust in me to do what I thought was best in each interaction."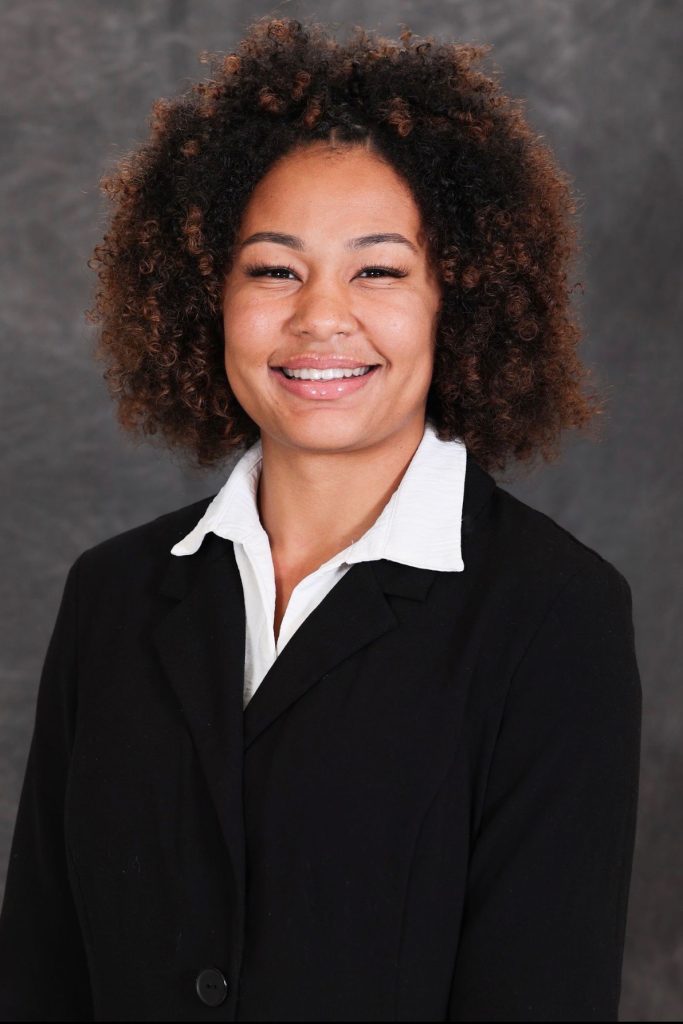 Chloe came to love her role, work location, and peers, and always looked forward to going to work! She enjoyed making magical moments for guests and getting to know them when they visited her location. "People would come back to our location and remember me! I loved hearing that I helped make somebody's vacation, even when the interaction may have only been 10 minutes long," Chloe said.
"Sometimes the work is tedious, but it does get better! In orientation, we learned about the impact you make as a cast member, and I didn't think that would happen to me, but it's real! That made me feel like I mattered, and I was part of something bigger. Plus, my leaders knew me and would remember things I shared with them – that showed me why people work for Disney for decades!"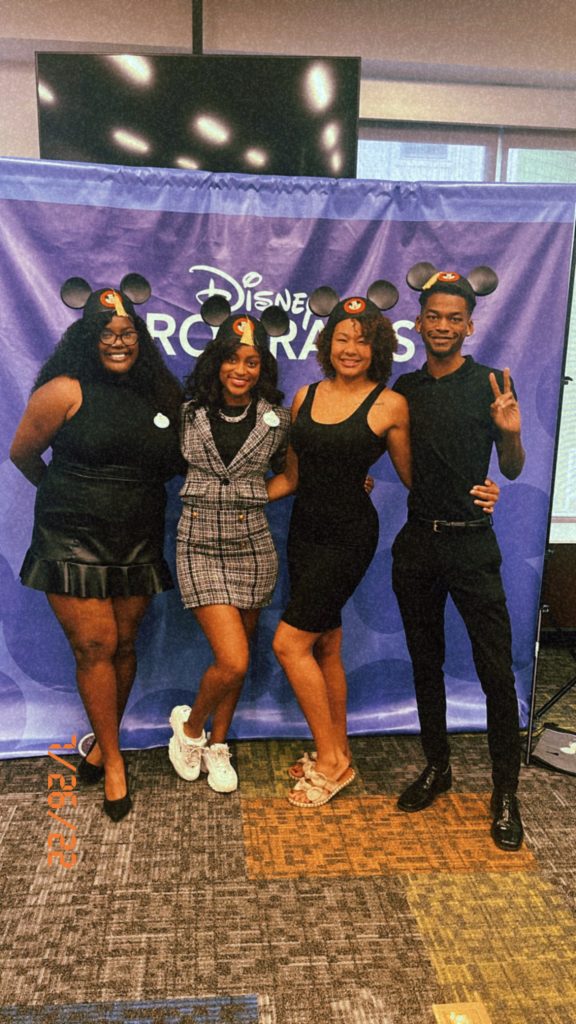 After completing her program, Chloe was selected to be an Active Program Alumni where she shared information about her experience and the HBCU Cohort with students on her campus. Clearly, the information she shared was impactful because Chloe helped in supporting the most applications from Alabama A&M University for the HBCU Cohort. For Chloe, it was an honor to be selected for this role, and empowering to help other students attain the goal of securing a role with The Walt Disney Company.
The Disney College Program HBCU Cohort powered by Disney on the Yard recently returned! This summer, there are students representing more than 50 HBCUs on the Disney College Program! Want to learn more about these participants and follow their journey? Head to Instagram and follow @DisneyontheYard for more!