Celebrating Our Disney Technologists During Black History Month
At The Walt Disney Company, we're celebrating our Black and African American technologists during Black History Month and throughout the year. As we celebrate Black culture, our mission remains the same — to inspire people around the globe with our innovative technology, iconic brands, and creative minds, through the power of unparalleled storytelling. Meet some of our talented Black technologists who are shaping technology at Disney: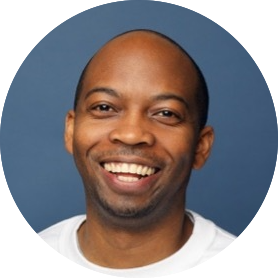 Horane, Director of Technical Project Management & Engineering, leads a team of project managers and engineers who develop the systems that create the video files users see on our streaming services.
What does a Reimagined Tomorrow look like for you?
A reimagined tomorrow to me would be a time when Black people can just exist in peace without having to fight systemic injustices that are constantly put in our way to make us feel less than others. A reimagined tomorrow is a place where equity is truly equitable!
Why is diverse storytelling important?
My sincere hope is that future generations will continue to be inspired by the storytelling that comes from The Walt Disney Company. They will see that they belong and can make a positive influence in the world.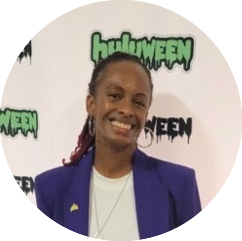 Indira, Associate Content Partner Manager, manages the licensed content that's on Hulu.
What is your Business Employee Resource Group (BERG) impact?
It's hard to pinpoint one specific moment, but I would say that when I had the opportunity to represent my BERG and the Company at the 2022 Essence Festival in New Orleans, LA. I got to meet so many people I've only met via Zoom, and I was able to help assist at our Disney booth.
Why is diverse storytelling important?
Diverse storytelling inspires future generations to want to be a part of The Walt Disney Company to create even more diverse stories, products, and much more.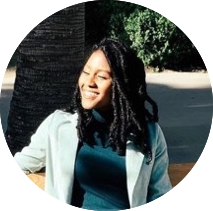 Monét, Senior Product Designer, designs websites and apps for Disney Parks, Experiences & Products Technology & Digital experiences.
What are you looking forward to this Heritage month?
I am looking forward to the fellowship between other Black employees and friends. We have a few events planned that will allow us to gather together to celebrate. I'm also excited for Black creatives and leaders inside and outside of the Company to share their stories.
What does a Reimagined Tomorrow look like for you?
I think a reimagined tomorrow looks like a better future and society for everyone. I think that means moving beyond doing things just because, "That's the way we've always done them."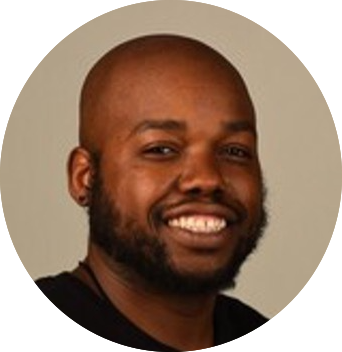 Shadeed, Senior Studio Operator, works with a variety of cameras and audio files to ensure that every person associated with the production can communicate with each other.
Why is diverse storytelling important?
I hope that future generations continue to benefit from our Company's effort to ensure that we're presenting diverse points of view and experiences. I think whether it's Black Panther: Wakanda Forever, Moana or The Little Mermaid, it's hugely important that kids see themselves in these various roles and know that it's possible for them to one day be a movie director, graphic creator, or more, in addition to being a movie star.
What does a Reimagined Tomorrow look like for you?
A reimagined tomorrow for me is a place where my two young children (I have a two-year-old son and a baby girl on the way!) will have true equal standing and true respect no matter the situation or place they find themselves in.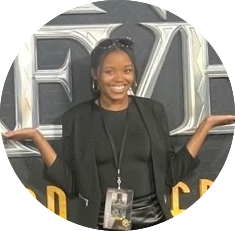 Samantha, Product Operations Manager, supports product managers by facilitating cross-team collaboration, collecting data, enhancing culture and creating standards and best practices.
What are you looking forward to this Heritage month?
I'm looking forward to celebrating and uplifting Black voices across the company and taking a moment to reflect on how far we have come and where we are going.
Why is diverse storytelling important?
Representation matters. When children, teens and even adults see people and stories they can identify with, they are more likely to imagine themselves — which can create endless possibilities for wants and dreams.
To explore technology career opportunities at Disney, visit DisneyTech.com. Follow Disney Careers on Facebook, Twitter, and Instagram or The Walt Disney Company on LinkedIn to hear more about our technology, our employees, and how we are aligning technology, content, and platforms to deliver world-class, personalized entertainment experiences to consumers around the world.
By: Disney Careers Recruitment