What to know about Disney Programs transportation before your arrival
Did you know that if you live at Flamingo Crossings Village during your Disney Internship or Program you can use Disney-provided transportation? Its system is easy to use and allows you to travel to the theme parks and resorts — both for work and play — as well as additional locations around the local area to places such as Flamingo Crossings Town Center, Super Target, Walmart and Cast Connection!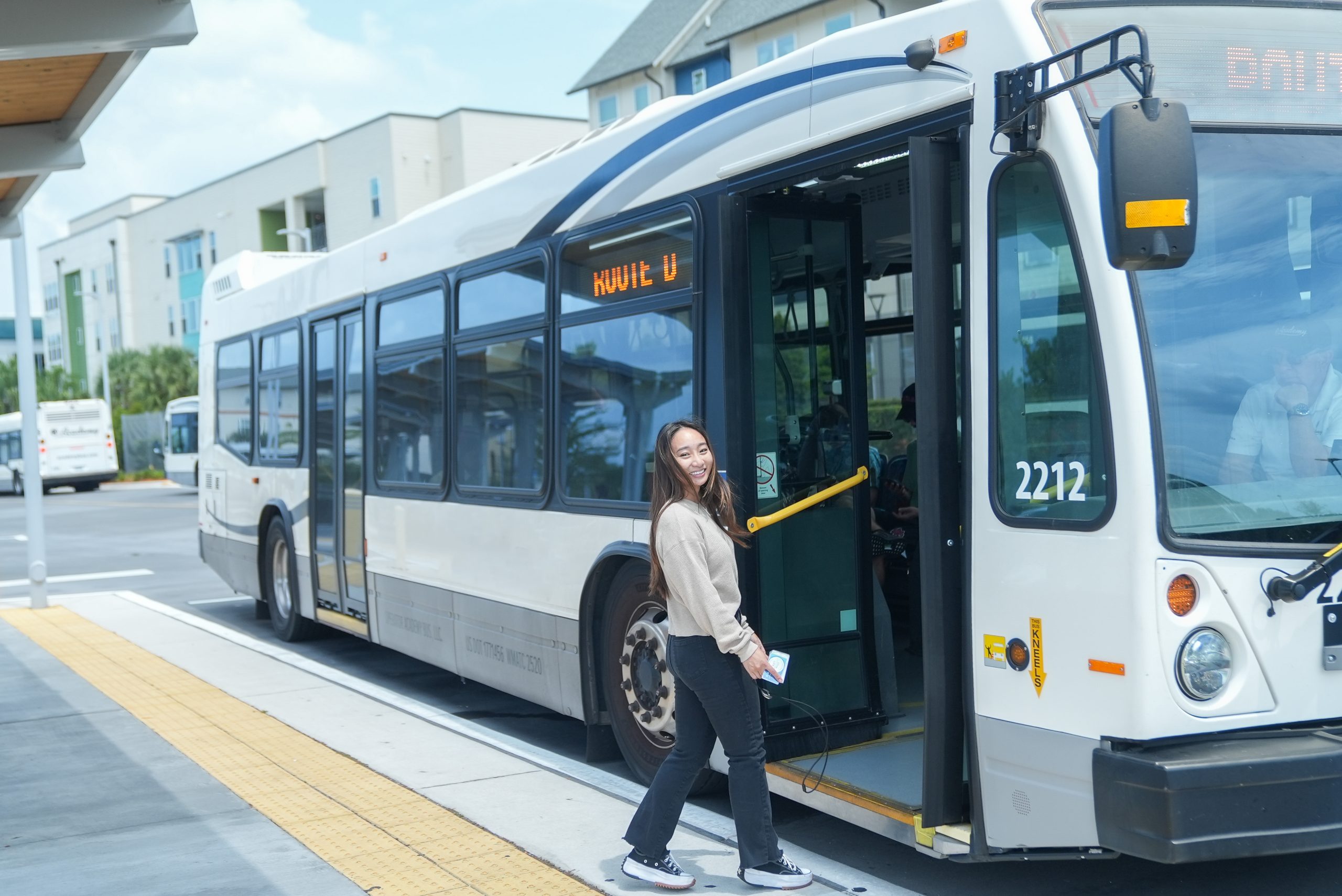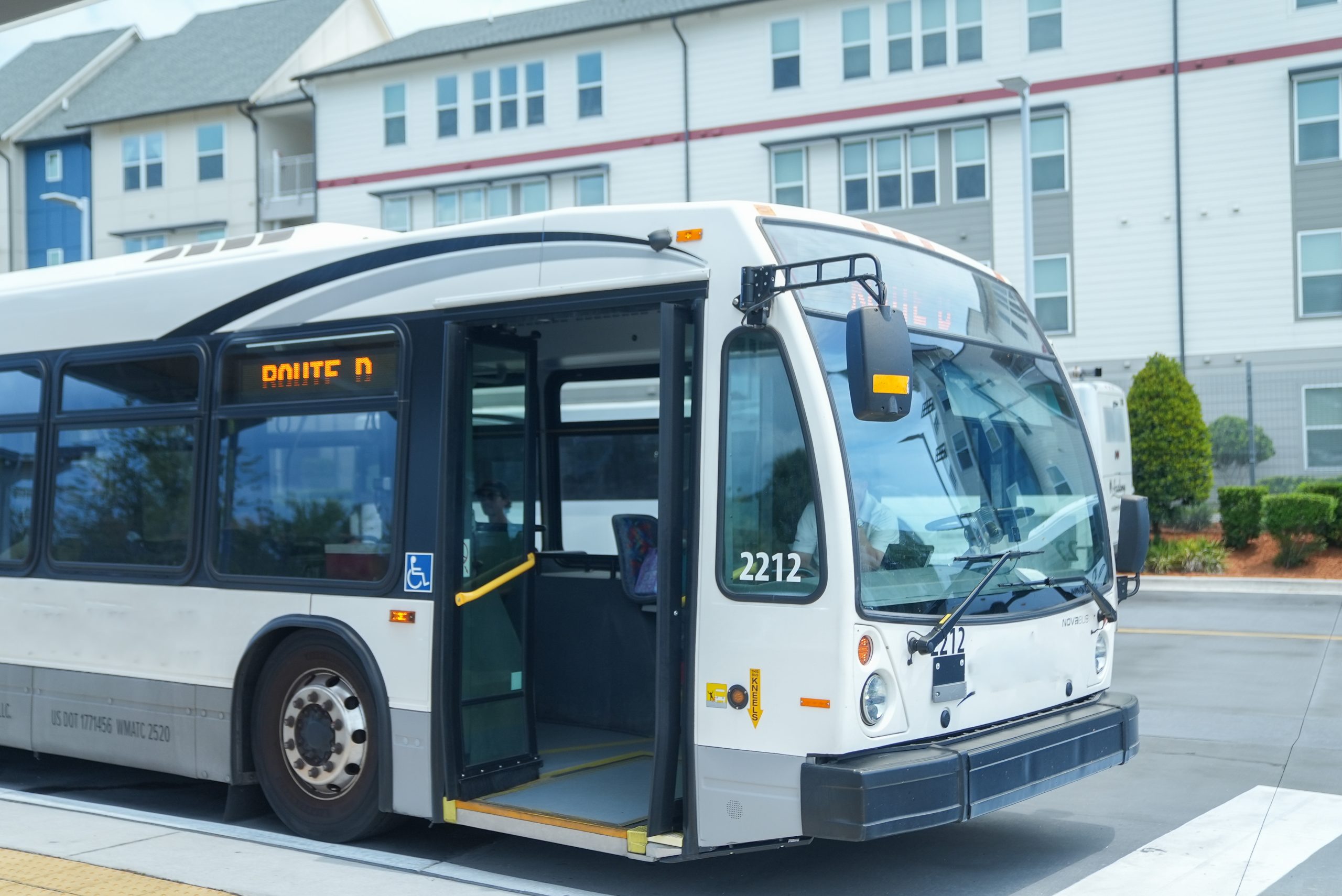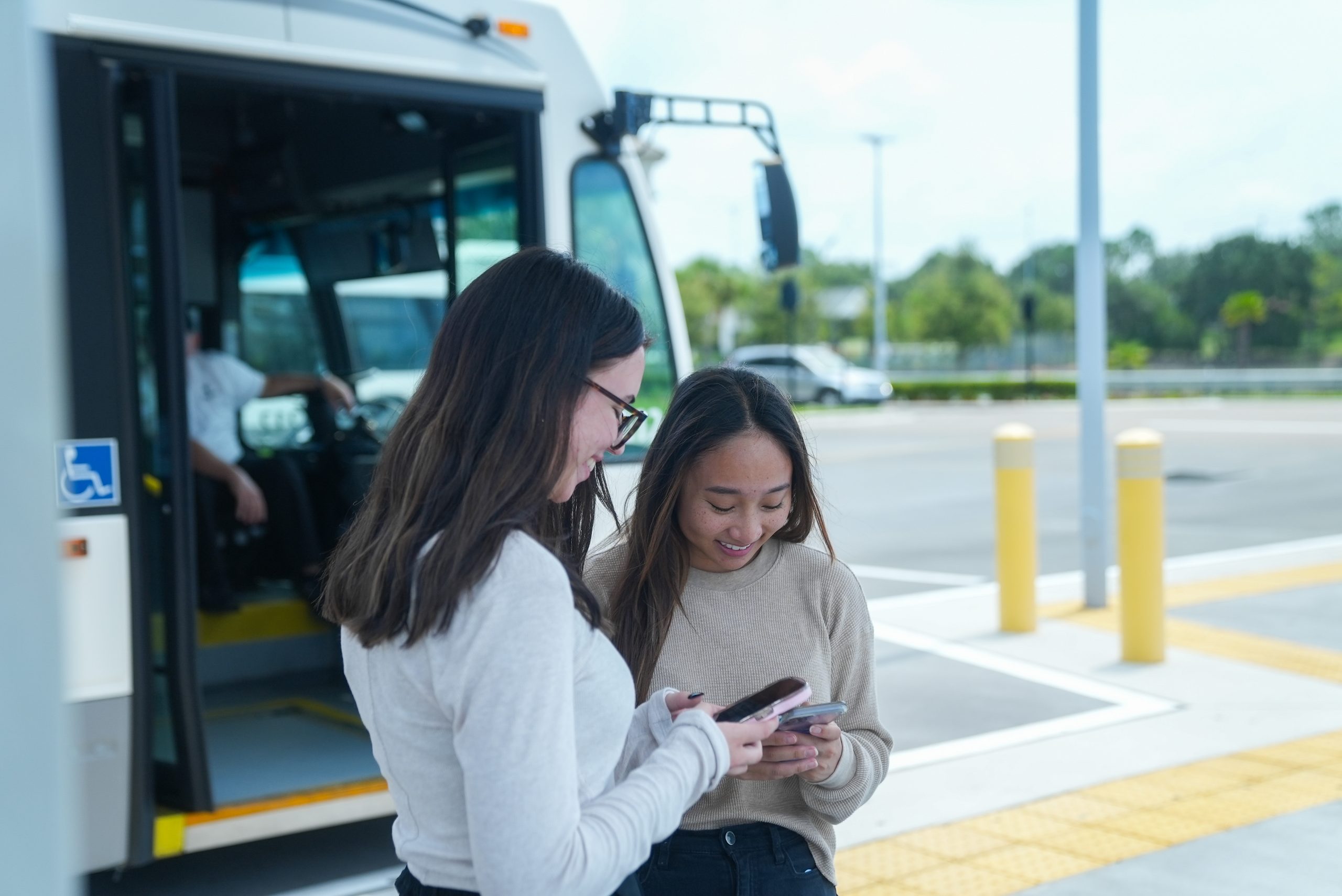 The transportation schedules can be found on DORMS, the HUB and the PassioGO! app. The app can even show where buses are in real-time, so make sure to download it before you arrive. Once you download the app, select Disney Programs as the agency to view current route times. Are you unable to download the app on your phone? You can also access all of these features on your web browser!
Keep in mind that times are approximate and may vary due to traffic or weather, so we recommend you plan ahead and give yourself plenty of time to reach your destination. Consider taking an earlier bus and so you won't feel rushed! You'll also want to be at the bus stop 5-10 minutes before the bus's scheduled departure.
If you need help reading the transportation schedule or planning your route, you can reach out to your Program Advisor for help. Please note that visiting a park or Disney Springs as a guest might require you to take a different bus than the one you would take for work so that you can enter through the guest entrance.
Always show your key card
You must be a current resident of Flamingo Crossings Village to board the bus. When boarding, you'll show the driver your Flamingo Crossings Village key card. Remember to always bring it with you and have it out and ready prior to boarding; you'll need to show it again when boarding the bus to return to your apartment.
If you live at Flamingo Crossings Village, access to Disney-provided transportation is included in your housing costs. You can use the transportation for both work and play at no extra cost to you!
If you have questions about transportation before you arrive, feel free to reach out via the support site. We can't wait to see you around town!