A Sweet Journey with Chef Chocolatier Amanda Lauder and Pastry Chef Katie Dodge
At Walt Disney World® Resort, dreams come true, and magic is infused into everything – even our sweet treats! Recently, Disney Programs participants had the opportunity to attend a special session where Chef Chocolatier Amanda Lauder and Pastry Chef Katie Dodge shared their remarkable Disney Journeys, offered a glimpse into their roles, and provided valuable advice.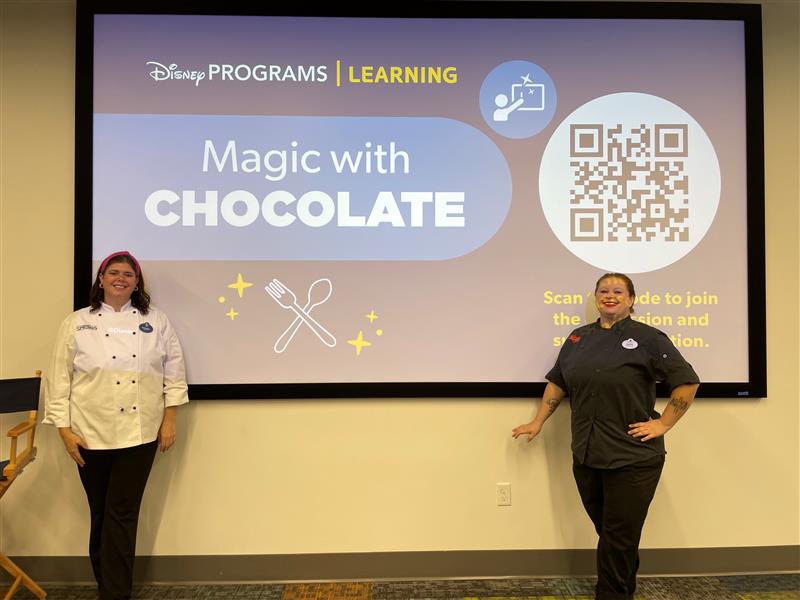 Amanda Lauder, a master in the world of chocolate, captivated participants with her inspiring Disney journey that began right here – on the Disney College Program 21 years ago. From starting as a Cook 1 to becoming a renowned Chef Chocolatier, she emphasized the importance of perseverance, continuous learning and a dash of Disney magic.
Katie Dodge, a talented Pastry Chef, also began her Disney career on the Disney College Program at Amorette's Patisserie. With her infectious enthusiasm, she shared her love for storytelling through chocolates and the joy of incorporating beloved Disney characters into her creations.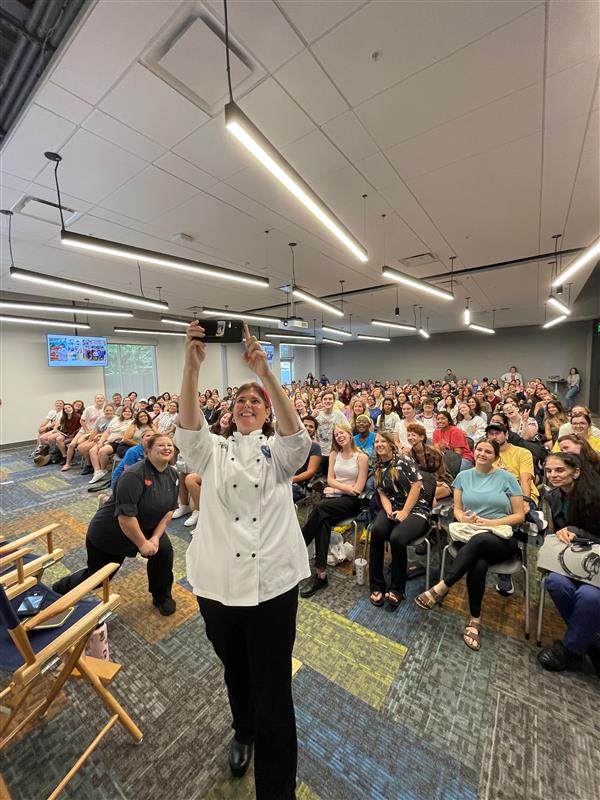 The two chefs spoke passionately about their roles creating tasty treats for guests at Amorette's Patisserie and The Ganachery at Disney Springs. In addition, they shared some amazing insights and advice for current Disney Programs participants, such as:
Be open to learning: Continuous learning, the courage to speak up, and the willingness to step out of your comfort zone are essential in the culinary world and all career paths. Both chefs stressed the importance of embracing new challenges, learning from mistakes, and seeking opportunities.
Network and collaborate: Building relationships and connections with fellow Disney Programs participants and industry professionals is invaluable. Networking opportunities within Disney Programs and the wider culinary community can open doors to new experiences, mentorship, and career prospects.
Follow your passion: Both chefs stressed the importance of pursuing one's passion. Amanda and Katie highlighted that genuine enthusiasm for your work could fuel creativity and drive you to new heights in your career journey.
The session, with no empty seat in sight, provided an incredible insight into the extraordinary Disney journeys of Amanda Lauder and Katie Dodge. Their passion, dedication and love for their craft shone through their stories and clearly resonated with Disney Programs participants. The magic of Disney Programs, combined with the wisdom shared by Amanda and Katie, ensures every participant has what they need to embark on a journey towards culinary excellence.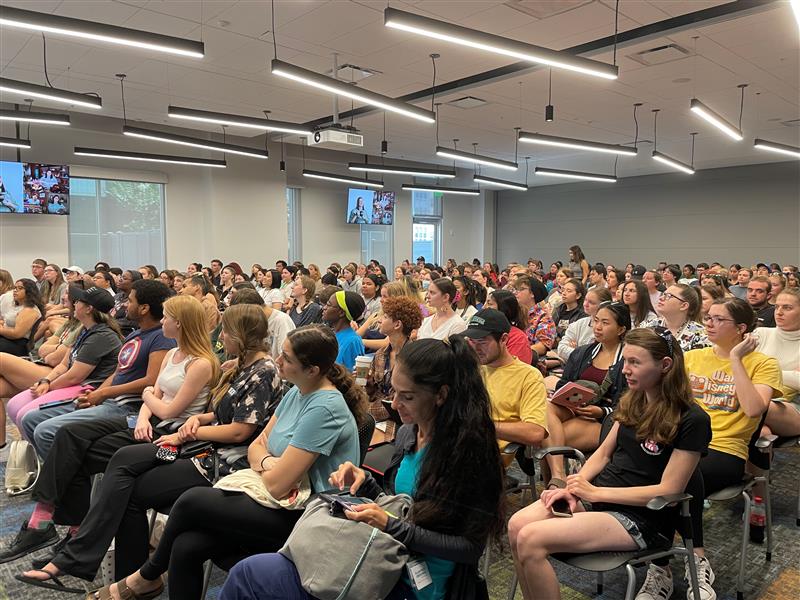 Looking for a sweet taste of magic, yourself? There is still time to apply for the Disney Culinary Program! Learn more and apply today.