Disney named Top Adoption-Friendly Workplace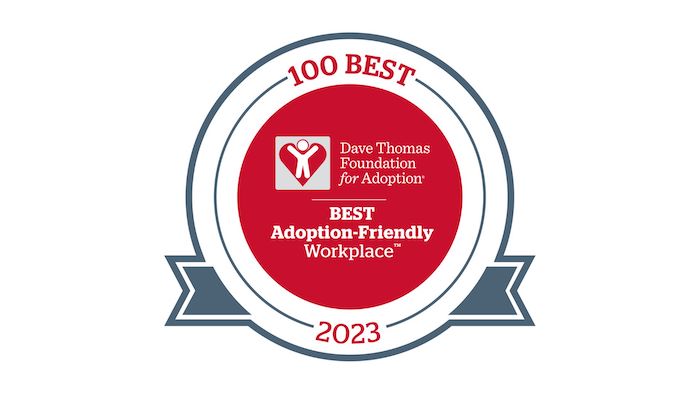 Here at Disney, family is everything. It's not only core to the people we and the stories we tell, but it's also central to the benefits we offer our employees and cast members — which is exactly why we're so honored to have landed a top ten sport on The Dave Thomas Foundation's "Top 100 Adoption-Friendly Workplaces," and the top spot in the media and entertainment industry.
The Dave Thomas Foundation is a nonprofit organization dedicated to finding permanent homes for children waiting in foster care throughout the United States and Canada. Each year, they recognize companies who go above and beyond in offering accessible and affordable family-building and adoption resources to their employees.
We provide a variety of family care resources to our employees, including all-inclusive family-building benefits, adoption education, expecting parent consultations, agency referrals, and more.
"We're incredibly proud to be recognized by the Dave Thomas Foundation," said Eric Chaisson, SVP, Total Rewards & HR Operations. "This honor not only exemplifies the inclusive and amazing resources we provide to our employees but is especially rewarding personally as a father that has been blessed to build my own family through adoption."
We know that every family looks different, and therefore the benefits, resources, and care offered to our employees should, too. These family care resources are just one of many options designed to support the well-being of our employees and their loved ones.