Rising Together in Celebration of Asian American Pacific Islander Heritage Month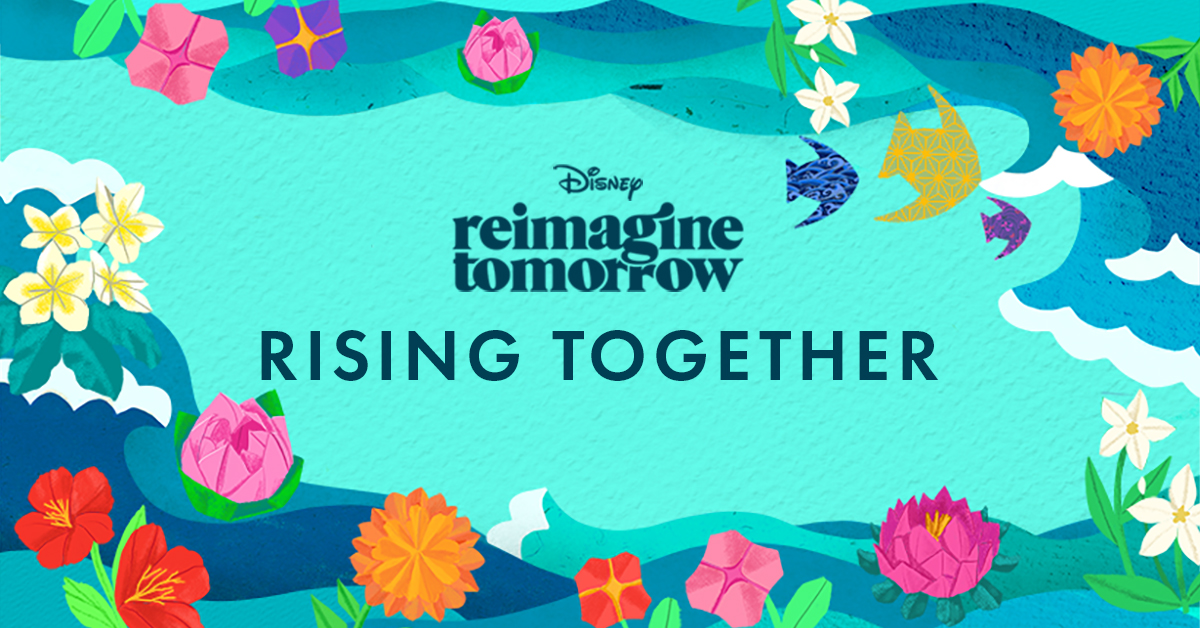 At Disney, we're Rising Together this May as we celebrate Asian American Pacific Islander (AAPI) Heritage Month. From our employees to our consumers and fans, our celebration will highlight Asian Americans and Pacific Islanders all month long.
We're celebrating AAPI stories through the power of our unparalleled storytelling, iconic brands, creative minds, and innovative technologies.
"It is so great to see communities coming together, celebrating one another and sharing how we are connected in various ways," shares Kristine Serrano, director of diversity, equity and inclusion at Disney Entertainment. "There's wide alignment and support across Disney's multitude of networks, studios, brands, and platforms all celebrating the AAPI community."
"I am looking forward to the conversations that we don't often have, the opportunity to lean in and rise together, and the future connections we will have as a result to reimagining tomorrow, today," adds Ralphie Giron, manager of sensitive information protection, and one of the leaders of AAPI Heritage Month celebrations within Disney's Business Employee Resource Groups (BERGs).
We continue to innovate and create content that is inspiring, authentic, and inclusive. There are numerous ways to celebrate AAPI Heritage Month throughout May and beyond, including the below:
Disney+ brings Asian American and Pacific Islander-led narratives to the forefront on coming-of-age stories through Asian and Pacific Islander Stories featuring titles such as Amercian Born Chinese, Chang Can Dunk, and Ms. Marvel.
Freeform will feature a nod towards strong AAPI and Asian women with telecasts of both Mulan films and Lilo & Stitch as well as an airing of Shang-Chi and the Legend of the Ten Rings.
FX will highlight films (Shang-Chi and the Legend of the Ten Rings and Mulan (2020) and showcase interviews with AAPI talent from FX's original series' such as Christine Ko (Dave), Leonard Chang (Writer, Snownfall), Suzie Nakamura (Snowfall), and James Chin (EP, Dave)
Celebrate AAPI talent and Asian destinations with National Geographic channels, including the Ancient China from Above and Access 360, Restaurants at the End of the World, and Lost Cities with Albert Lin and Free Solo.
ABC News will have a network special, streaming next day on Hulu, covering the historic year for Asians and Asian Americans in Hollywood and the rise of Asian talent over the years.
Marvel Entertainment will celebrate AAPI and Asian heroes through the lens of Marvel's rich history of super hero characters, comics stories, and the creators behind them including, a new Silk solo series, Wong elevation in Doctor Strange and Marvel's Voices Infinity Comics.
All month long, Disney Channel will highlight series like The Ghost of Molly McGee, Amphibia and much more.
Learn more about the stories of talented employees across Disney and its iconic brands through features and stories on your favorite branded social media channels.
We are all greater than a single story and we all deserve to feel seen, heard and understood, not only during heritage months, but year-round. This month, we're also shining a light on our community support.
Our support of APIA Scholars is a part of Disney Future Storytellers, a company-wide initiative to empower the next generation of storytellers and innovators. Through social investments and programs that provide inspiration and hands-on experience, Disney is helping today's youth dream about their future, build their talents and skills, and become who they imagine they can be.
Stay tuned to even more surprises from your favorite Disney brands throughout the month, and be sure to follow @ReimagineTomorrow on Facebook, Instagram, and Twitter to share ways you plan to celebrate the month.