Celebrating Jewish Stories at Disney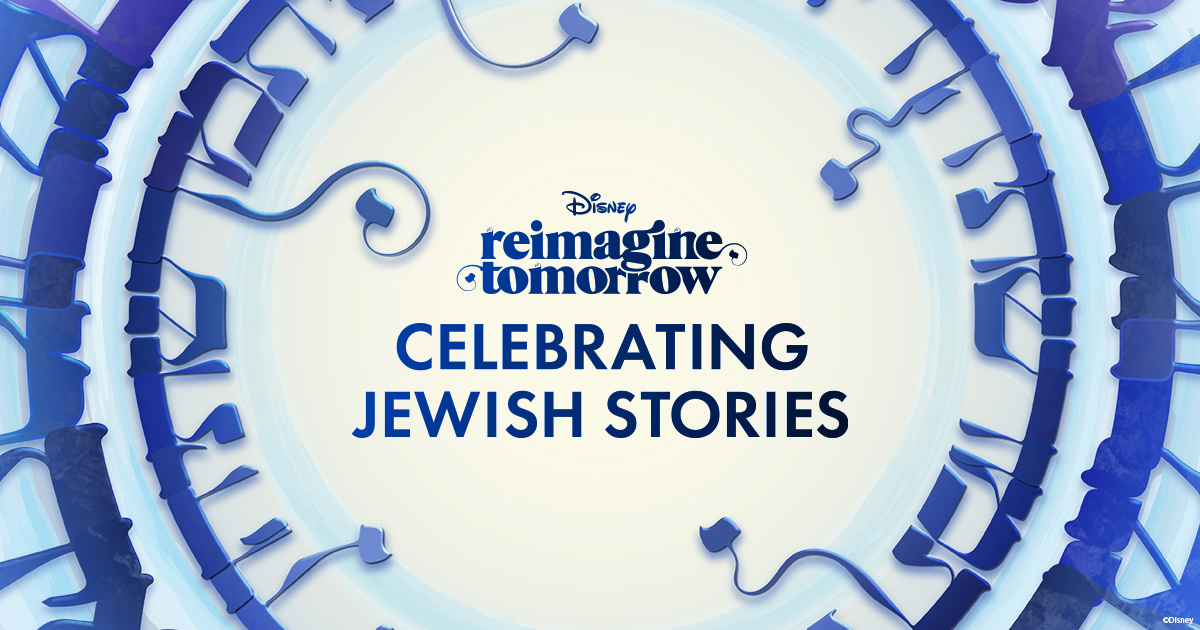 Jewish American Heritage Month is an annual recognition and celebration of American Jewish achievements and contributions to the United States. This May at Disney, we're highlighting Jewish employees, consumers, and fans around the world.
We're Celebrating Jewish Stories through the power of our unparalleled storytelling, iconic brands, creative minds, and innovative technologies.
"I hope the recognition and celebration of the month will inspire folks to tell more Jewish stories and learn about our diverse culture," shared Jordan Kestenbaum, learning facilitator and delivery manager at Walt Disney Parks and Resorts and co-founder of Disney's SHALOM Business Employee Resource Group (BERG). "I am really looking forward to the impact this month will have on employees and consumers of the enterprise beyond May 31."
"It's my hope that we educate and inspire employees across Disney with amazing speakers and memorable activations," added Jeremy Cohen, director of visual communications at The Walt Disney Company and co-founder of SHALOM. "I can't wait to showcase the incredible contributions made by Disney's Jewish community within our walls and beyond."
At Disney, we continue to innovate and create content that is inspiring, authentic, and inclusive. There are numerous ways to celebrate Jewish American Heritage Month throughout May and beyond:
All month long, Disney Channel will celebrate the dimensions of Jewish heritage from key series like Marvel's Moon Girl and Devil Dinosaur, The Ghost of Molly McGee, and much more.
National Geographic will spotlight the new miniseries, A Small Light.
Disney+ will highlight films including Full-Court Miracle, A Small Light, and Miracle at Midnight.
DisneyNOW will showcase Marvel's Moon Girl and Devil Dinosaur, The Ghost of Molly McGee, Puppy Dogs Pals, Raven's Home, and "Puppy For Hanukkah" music video.
Learn more about the stories of talented employees across Disney and its iconic brands through features and stories on your favorite branded social media channels.
We are all greater than a single story and we all deserve to feel seen, heard and understood, not only during heritage months, but year-round.
More surprises from your favorite Disney brands will be shared throughout the month, and be sure to follow @ReimagineTomorrow on Facebook, Instagram, and Twitter to share ways you plan to celebrate the month.