Celebrating Ramadan at Disney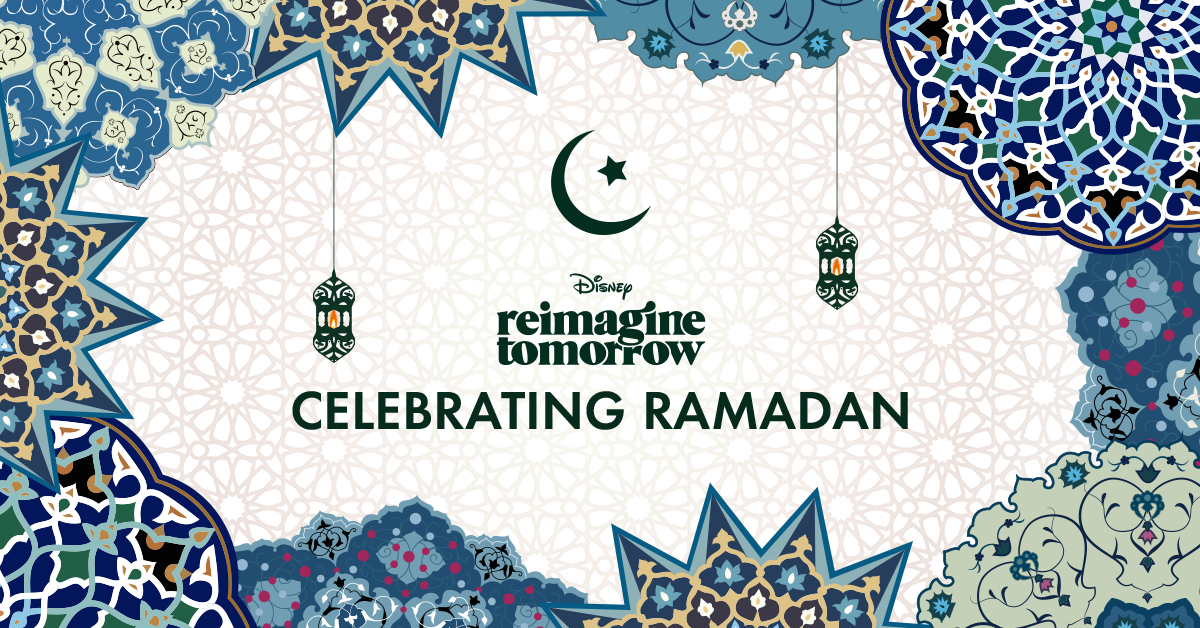 Ramadan, celebrated March 22 – April 21, is a special time of the year for Muslims around the world. It's a time for reflection, community, service, charity, and celebration. During Ramadan Celebration Month at Disney, we're shining a light on Muslim employees, consumers, and fans around the world.
"Seeing the company-wide activations Disney has deployed to celebrate Ramadan brings tears to my eyes," shared Mahin Ibrahim, director of RISE Creative Talent Pathways at The Walt Disney Studios and co-founder of Disney's Muslim BERG. "This is the first time Disney has celebrated Ramadan in its 100-year history and it makes me proud to work here and be a part of this company."
The Walt Disney Company is committed to celebrating and inspiring a more inclusive world through the creation of authentic, unforgettable stories, experiences, and products that capture the imagination of people from all walks of life and cultures.
"It truly is a beautiful thing when kids see something familiar on their favorite TV show or movie. 'The Eid Mystery' episode of Mira, Royal Detective continues to be a family favorite among all my nieces," added Saima Faheem, manager of media strategy at Disney Entertainment and another co-founder of Disney's Muslim BERG. "The outfits, songs, food, and the small yet significant details to showcase Eid in India are a few examples of how impactful relatable content is for people of all backgrounds."
There are numerous ways to celebrate Ramadan Celebration Month and beyond, including the following:
Watch some of your favorite stories with Muslim characters on Disney+, including Marvel and American Eid. Plus, visit the Disney+ YouTube channel to watch American Eid with an introduction by writer and director, Aqsa Alta.
Listen to a new episode of the "Overheard at National Geographic" podcast on April 4, featuring National Geographic Young Explorer Munazza Alam.
Check out the Disney Junior YouTube channel to watch "The Eid Mystery" episode of Mira, Royal Detective.
Visit Disney Movie Insiders for Insider-exclusive activations such as special rewards, content, and bonus codes for points.
Learn more about the stories of talented employees across Disney and our iconic brands via your favorite branded social media channels.
We are all greater than a single story and we all deserve to feel seen, heard and understood, not only during heritage months, but year-round.
More stories will be shared throughout the month. Be sure to follow @ReimagineTomorrow on Facebook, Instagram, and Twitter to share ways you plan to celebrate the month.