Celebrate Black Culture at Disney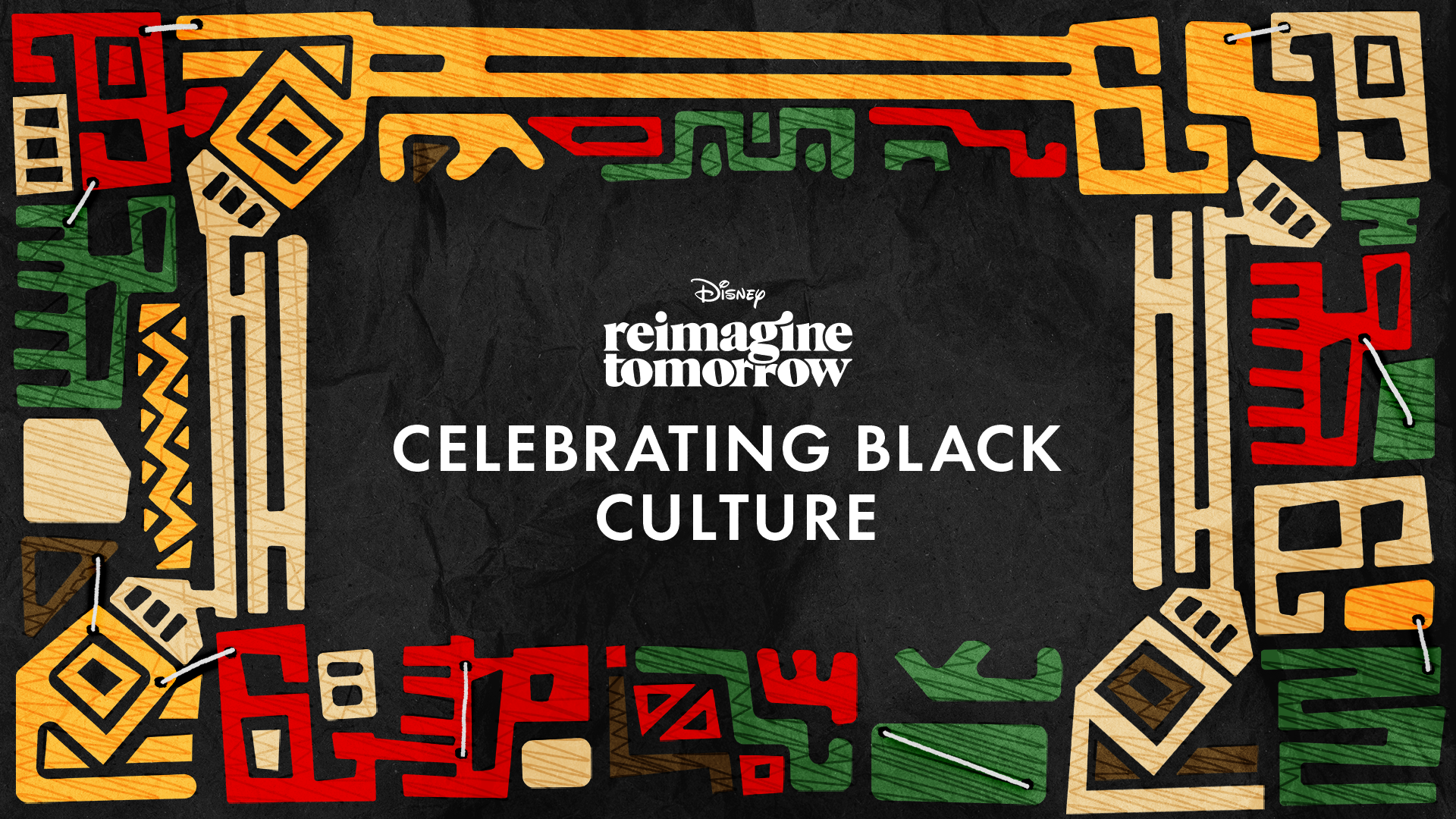 During Black History Month and throughout the year, we're celebrating our Black and African American employees, consumers, and fans around the world.
"I look forward to the necessary focus on Black people, the celebration of their significant contributions to society and unwavering excellence, as well as expanding the conversation to Black History Always where we don't limit prioritization and recognition to a singular month," said Christina Carey Dunleavy, VP, Disney CreativeWorks and Multicultural & Inclusive Solutions.
We're celebrating Black culture through the power of our unparalleled storytelling, iconic brands, creative minds, and innovative technologies.
"As the first heritage month of the year, Black History Month invites allyship, intersectionality and community amongst all. I look forward to learning and celebrating all cast within the African diaspora that honors our varying histories and experiences," said Kyleia Malone, DEI Project Analyst, Diversity and Inclusion.
There are numerous ways to celebrate Black History Month with Disney throughout February and beyond:
Kick off the month with Marvel's cultural classic Black Panther: Wakanda Forever, streaming on Disney+ beginning Feb. 1 as well as the season 2 premiere of the Disney+ original series The Proud Family: Louder & Prouder.
Celebrate Afro-futurism with the premier of Marvel's Moon Girl and Devil Dinosaur on Disney Channel Feb. 10.
Explore joyful stories and content as part of the Celebrate Black Stories collection and dive into educational and historical depictions of the Black experience as part of the new Black History Collection, both on Disney+.
Tune in to National Geographic Channel to catch Black Travel Across America premiering Feb. 6 and The Soul of Music podcast, a four-part series featuring musicians and National Geographic Explorers in conversation about how nature, history, and culture influence their work.
Listen to Disney Music Group's Disney Celebrates Black Stories and Music For The Movement playlists both available on all music streaming platforms.
Learn what Legacy means to Black talent from your favorite FX films and series, from Mallori Johnson (Kindred) and Angela Lewis (Snowfall) to Damson Idris (Snowfall) and Lisa Colon-Zayas (The Bear).
Catch the debut of the newest line of Disney Princess-inspired dolls paying tribute to four Disney Princesses – Tiana, Snow White, Rapunzel, and Cinderella. The special-edition series from Disney and CreativeSoul Photography will be available at shopDisney, Walt Disney World Resort, and Disneyland Resort beginning on Feb. 3.
Relive nostalgic content, from Living Single to Summer of Soul, and prepare for new content and series coming to Hulu including The 1619 Project and Bruiser in celebration of Black History Always.
Visit Disney Parks throughout the month to experience Celebrate Soulfully honoring Black heritage and culture through music, food, art and more, including Celebrate Gospel at Disneyland Resort.
Learn more about the stories of talented Black employees and Cast members across Disney and its iconic brands through features and stories on your favorite branded social media channels.
We are all greater than a single story and we all deserve to feel seen, heard and understood, not only during heritage months, but year-round.
"With the scale and reach of Disney, my hope for future generations is that they don't have to seek out diverse storytelling and instead, it's intrinsic to all storytelling," said Christina.
Keep an eye on your favorite Disney brands throughout the month for more surprises, and check out @ReimagineTomorrow on Facebook, Instagram, and Twitter to follow along in the celebration and share ways you plan to celebrate the month.
By: Disney Careers Recruitment