Celebrate the Accessible with The Walt Disney Company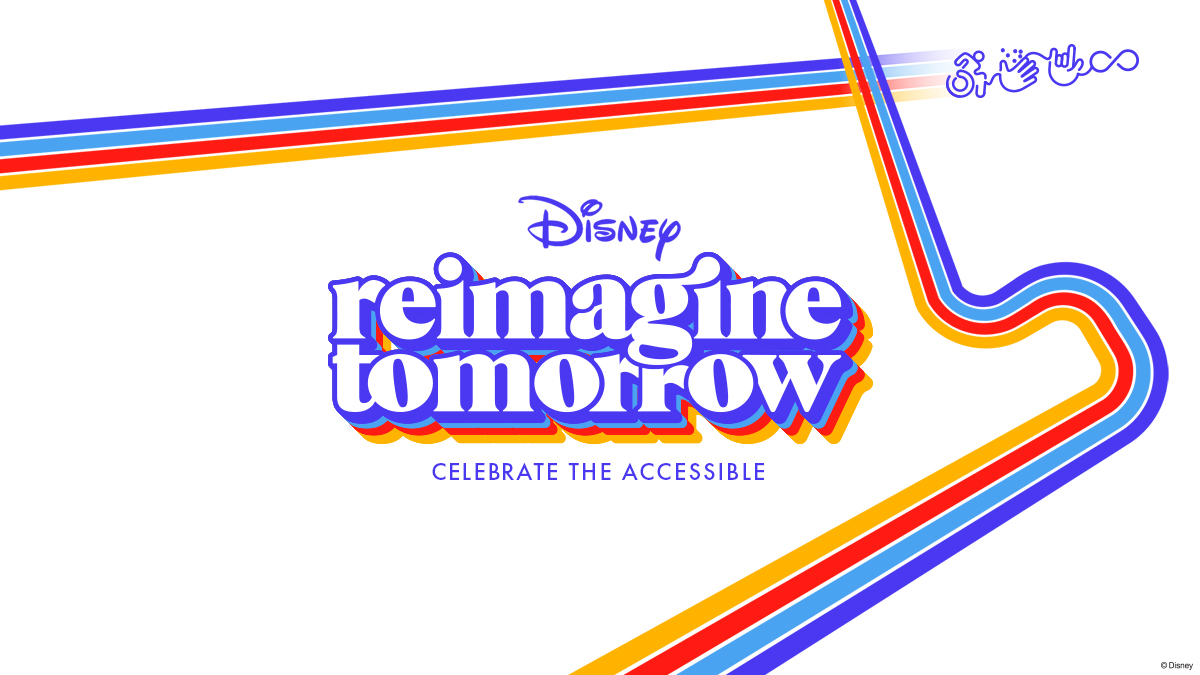 At The Walt Disney Company, we uplift stories of people with disabilities around the world. Through transformative storytelling and a focused approach, Disney is uniquely positioned to honor the diversity of the disability communities by amplifying the voices of leaders, employees, talent, and creators who are disabled to feel like they belong.
In July, we're Celebrating the Accessible with Disability Pride Month. We're honoring the diversity and intersectionality of the disability and neurodivergent communities through increased representation, celebration, education, and accessibility.
"People with disabilities come from all different backgrounds, making this dimension the most intersectional one around," says Melanie Sams, vice president of National Geographic Studios. "Some people are born with a disability, like me. I was born Deaf. Others become a member of the disability community at various points of their lives through an accident, war or genetics, or they simply age into a disability."
"Over the last few years, Disney's internal disability work group has been an inspiring catalyst for change by connecting advocates and allies to valuable resources and best practices in content, product, and experiences," shares Christine Cadena, vice president of diversity, equity, and inclusion market at The Walt Disney Company. "Most importantly, the group has helped to ensure that our approach to disability inclusion at Disney is intentional and valuable to our employees and our customers. "
"Despite being one of the largest marginalized groups, the disability community continues to face many barriers. These barriers are attitudinal, organizational or systemic, architectural or physical, informational or communicational, and technological," adds Melanie.
Through company and employee-driven events, content, and culture-shifting conversations, we can promote allyship, counter biases and stereotypes, and deepen our culture of belonging by building cultural competency among leaders and employees.​
There are numerous ways our audiences can celebrate Disability Pride Month with Disney throughout July and beyond. Networks such as ABC News, Disney Branded Television, ESPN, National Geographic, and more will all spotlight voices of people with disabilities. Additionally, you can check out Disney Music Group's American Sign Language (ASL) playlist featuring some of your favorite songs. Plus, the El Capitan Theatre will continue to host Sensory Inclusive Screenings that bring the magic of our movies to life in a way that promotes acceptance, understanding, and comfort for all audiences.
​At Disney, inclusion is for everyone. Reimagine Tomorrow is our way of celebrating, highlighting, and amplifying underrepresented and untold stories as well as championing the importance of accurate representation in media and entertainment. We are all greater than a single story and we all deserve to feel seen, heard, and understood, not only during heritage months but year-round.
"To me, a reimagined tomorrow is a world where people with disabilities are seen and treated as human beings first and foremost. It's a world where people with invisible disabilities don't live in fear or shame of people finding out. It's a world where there is so much more representation of people with disabilities in storytelling, authentically told and produced by people with disabilities. It's a world where everything is accessible and having to request accommodations becomes a thing of the past," shares Melanie.
Keep an eye on your favorite Disney brands throughout the month for more surprises, and check out @ReimagineTomorrow on Facebook, Instagram, and Twitter to follow along in the celebration and share ways you plan to celebrate the month.
by Disney Career Recruitment