#BecauseIAm – Reimagining What It Means to Be American
If you ask almost any American from the AANHPI community, they can regale you with stories of times they were asked, "Where are you really from?" This question at the center of so many experiences brings to light an unfortunate truth: Being American is still framed through only one cultural lens, and in that lens, it's Jack and Jill, not Ji Hun and Junko. Introducing Disney and ESPN's #BecauseIAm campaign.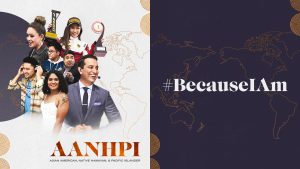 #BECAUSEIAM seeks to change the narrative. During the month of May, cast members and ESPN talent and athletes will share personal stories and experiences highlighting that color/race/ethnicity does not determine if we are American or not.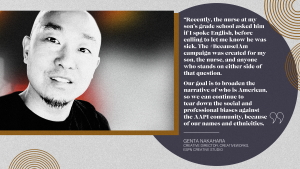 Cast members are encouraged to share their stories from the heart and post on social with #BecauseIAm throughout the month of May. Check out some examples from our cast members and talent and don't forget to check back at the end of the month to hear stories from across the organization.
Check back every Friday to see more examples of how Disney is inspiring a better world through the power of stories.
by Disney Career Recruitment