Disney UNCF Corporate Scholars Named for 2022 Cohort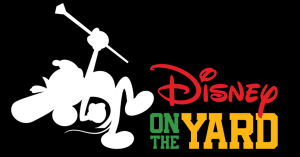 Today, The Walt Disney Company and the United Negro College Fund (UNCF) announced the 2022 Disney UNCF Corporate Scholars, representing students from four-year institutions across the country, including many Historically Black Colleges and Universities (HBCUs).
Scholars will be awarded a $5,000 annual scholarship and a paid summer internship at The Walt Disney Company, which begins in May. The students will also receive, in conjunction with UNCF, mentorship opportunities and assistance securing possible full-time roles with Disney upon graduation. Students with internships that require them to work on-site at a Disney location will be provided support for housing and relocation.
The 2022 Disney UNCF Corporate Scholars will join a growing number of students supported by the program, which is designed to nurture rising Black talent pursuing degrees in finance, human resources, legal, production/media, and technology.
"Disney's longstanding relationship with UNCF, including our collaboration on this scholarship program, is an important part of our efforts to reimagine tomorrow by amplifying underrepresented voices and untold stories," said Disney Senior Vice President and Chief Diversity Officer Latondra Newton. "For more than 75 years, UNCF has helped generations of students claim a brighter future. Together, we're carrying on this proud legacy, ensuring promising students are supported in their education and connected with Disney mentors and career opportunities."
Announced in 2021, the Disney UNCF Corporate Scholars program is supported by a $1 million commitment from Disney to aid students over a three-year period. The Company's commitment expands on the $1.5 million scholarship program announced in 2019 and builds on its support for UNCF with a $1 million commitment in 2015.
The students will be mentored by Disney employees as part of Disney on the Yard, an initiative established in 2020 to deepen the Company's existing engagement with HBCUs. The initiative also will help build a robust, long-term pipeline of Black talent through the development of student internships, mentorship opportunities, internal HBCU cultural series, virtual career showcases for students, and more.
The UNCF Leadership Councils of Los Angeles, San Diego, and San Francisco recognized The Walt Disney Company with their "Corporation of the Year" award at the 2022 UNCF "A Mind Is…" Gala in March. Presented annually, the award honors companies that support UNCF and its work at the regional and national levels.
At the Gala, UNCF expressed gratitude for Disney's investment in the UNCF Corporate Scholars program, as well as the Company's commitment to providing educational and career opportunities for students in underrepresented communities. The organization highlighted Disney's support for students seeking film careers, as well as the endeavors of Pixar and Lucasfilm, which offer career pathways for HBCU students working toward degrees in computer science and engineering.
The 2022 Disney UNCF Corporate Scholars are:
| | | |
| --- | --- | --- |
| Scholar | School | Major |
| Montaz Dennis | Alabama State University | Radio/Television Communications |
| DaMonee Eaton | Arizona State University | Sociology |
| Daaiyah Fogle | Claflin University | Mass Communications |
| Zachary Bell | Florida A&M University | Business Administration |
| Adeola Adedeji | Howard University | Marketing |
| Alyse Dees | Howard University | Architecture |
| Morgan Phillips | Howard University | Human Development |
| Alana Matthew | Howard University | Journalism |
| Saniya Myers | Montclair State University | Business Administration |
| Sierra Bille | New York University | Politics and Global Liberal Studies: Politics, Rights & Development |
| Maureen Zeufack | New York University | Media, Culture, and Communication |
| Mikhaila Estwick | North Carolina State University | Zoology |
| Gabrielle Grant | Savannah State University | Marine Science |
| Tania Smith | Spelman College | Economics |
| Ezigbo Ugochukwu | St. Cloud State University | Computer Science |
| Alasia Gordon | The Cleveland Institute of Art | Animation |
| Erin Davis | The Savannah College of Art and Design | Film and Television |
| Aliyah Lynch | UNC Greensboro | Marketing |
| Ciera Walker | University of Georgia | Journalism |
| Janet Majekodunmi | University of Pittsburgh | Computer Science |
| Jordan Britt | Virginia Tech | Mechanical Engineering |
by Disney Career Recruitment