Disney Cruise Line's leadership team in The Bahamas on growth, building careers, and making magic
When guests arrive at Disney Castaway Cay, our island destination in The Bahamas, they enjoy sun, sand and magical moments that only Disney can provide. But none of that would be possible without the amazing leadership team that guides and supports the island crew, from the maintenance bays where everything on the island is kept in tip-top shape to the sandy shores watched over by safety-conscious lifeguards.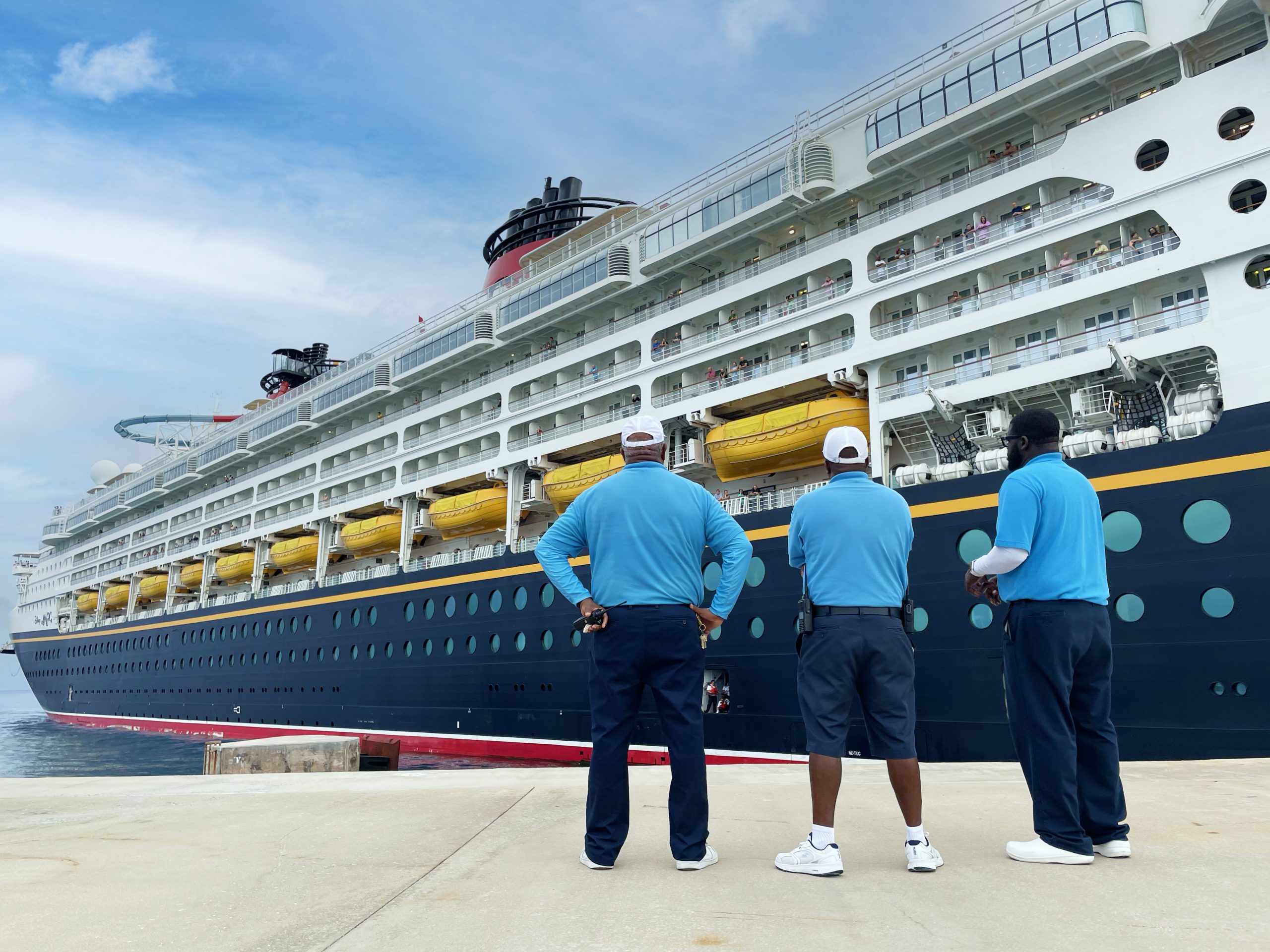 Our current leadership team is a strong group of experienced managers, and the good news is that we're looking for more to join them! We're currently seeking Bahamians to lead our island crews now at Disney Castaway Cay and soon to come at our new island destination, Lookout Cay at Lighthouse Point, in Eleuthera, opening summer 2024.
We spoke with several of our current leaders to ask them about why they chose to work with us, how they grew in their career with Disney, and why others should join them in creating magic in The Bahamas!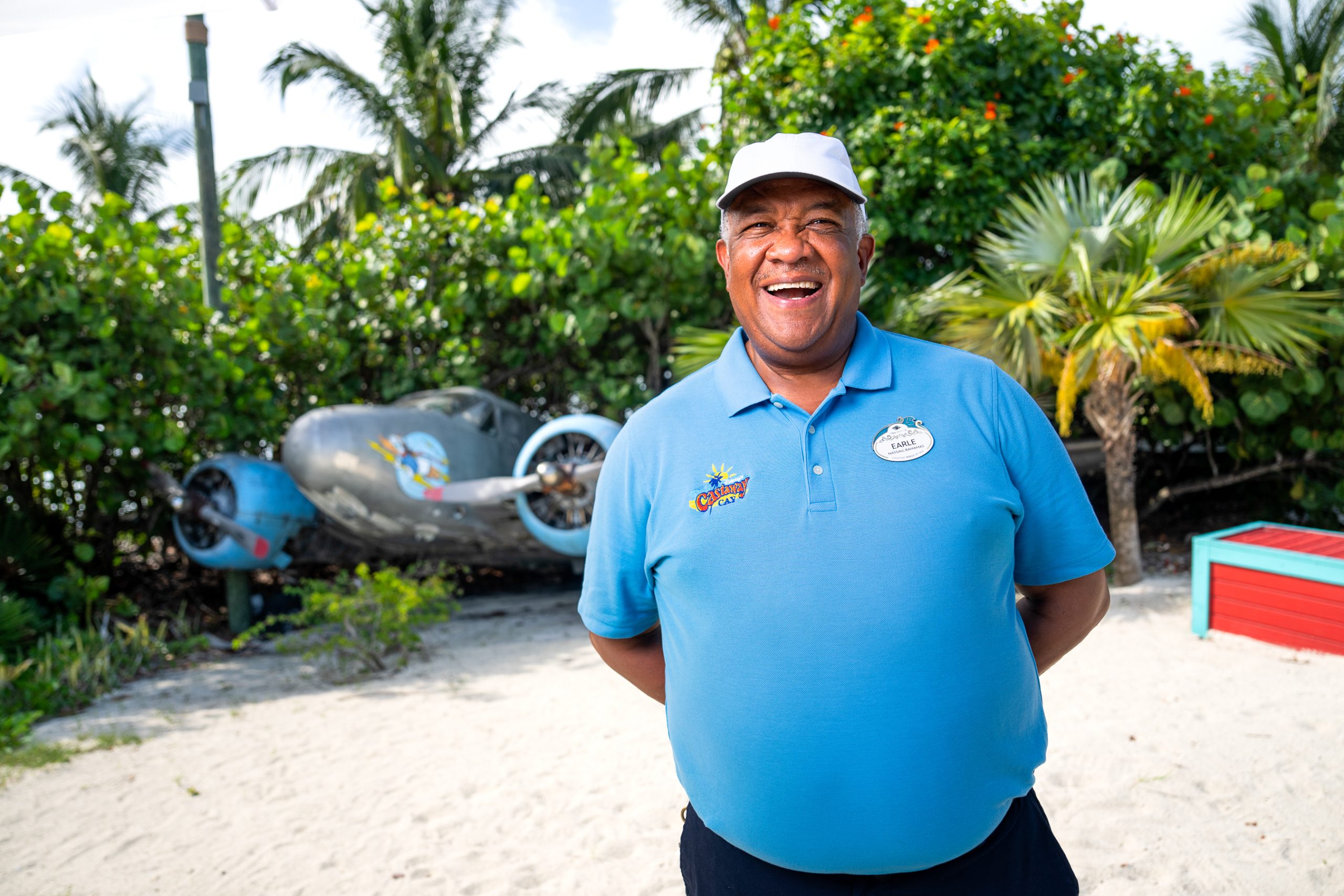 Earle, Island Operations Director
For Earle, island operations director, it's all about the details. "My role is to ensure that the island operations function on all cylinders. I'm responsible for the day-to-day operation at Castaway Cay and bringing the team together to get ready for our guests on a daily basis – and that is a lot of detail work that goes into making sure we put on a good show! My role is to make sure that every guest that leaves the island is happy, and that they enjoyed their stay, and Disney lived up to what it promised."
And that good show is what drew Earle to Disney in the first place. "I chose to work with Disney Cruise Line because of the experiences I had in the past with Disney at the theme parks in Orlando. And I know that Disney has very high expectations, and I want to meet those when I serve the guests, and also make sure that the crew who work with me are also able to meet those expectations."
Earle is excited to see Disney expand their island destinations in The Bahamas and hopes others will be too. "You've got new opportunities there, and you'll be able to learn more about the Disney operation and organization. And in Eleuthera, you'll find that it's on a larger island, so you are able to go and venture about and learn about one of the family islands within The Bahamas at the same time."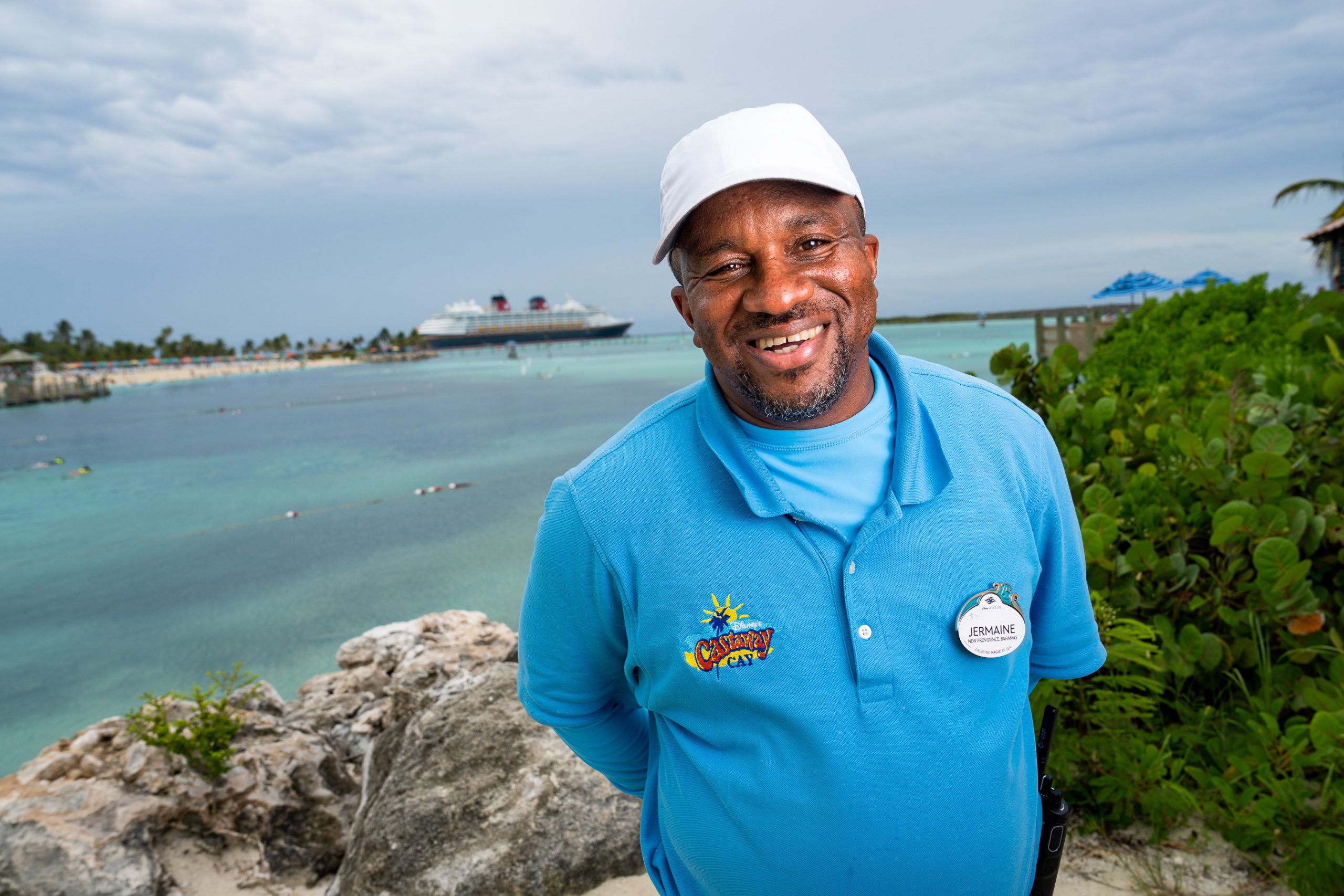 Jermaine, Island Recreation Manager
While we look to our future, Jermaine, island recreation manager, remains inspired by our past. "I've learned about the history of Disney and how they have always been family-oriented. They always put the crew first, and they believe in you and empower those who work for them. You learn about the history of how it all started, and that the person who started the dream hasn't been around for decades, but his legacy still lives on because he invested in his people."
After two years with the company, Jermaine said he doesn't see himself taking his career anywhere else. "I will work for them as long as I can! I've met amazing people. I have a support system. I can pick up the phone and call any one of my bosses, and I am always just one phone call away to help or consult."
"Disney is a household name," he said. "Disney is a worldwide name. But they still take the time to invest in their employees and give them the best tools necessary to help them succeed. Or if they want to advance their career further, Disney has opportunities and helps them to develop to get where they need to be to become a better human being."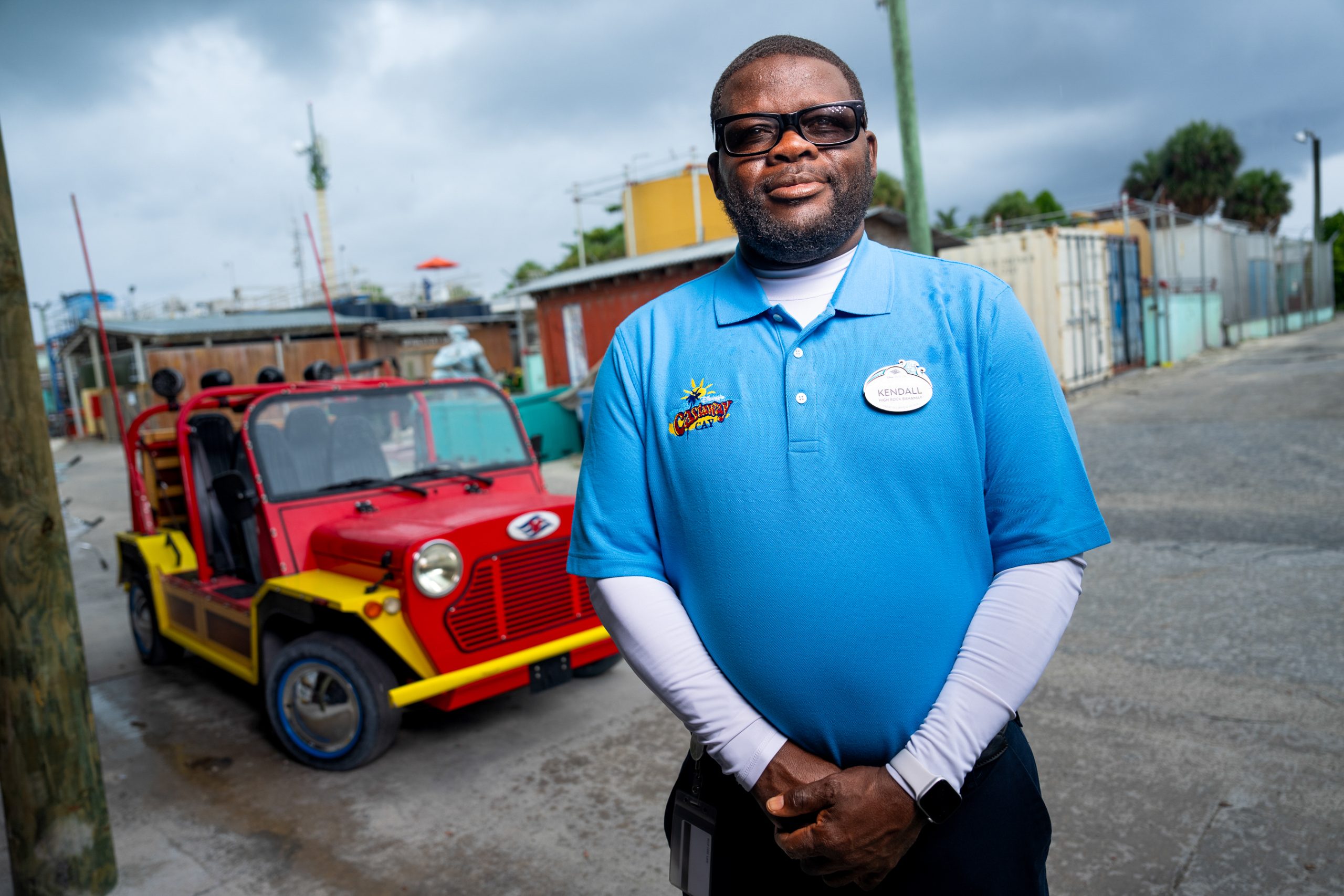 Kendall, Senior Island Maintenance Manager
Home is where the heart is, so Kendall, senior island maintenance manager, is glad to be able to work in The Bahamas for a name as big as Disney's.
"For me, it gave me an opportunity to stay in The Bahamas and work for one of the big companies. I mean, I love it here. I'm currently from the island of Grand Bahama, so moving to another island and being able to work while still being in The Bahamas – I love it."
While being close to home is nice, he also loves that his department is diverse and thinks his team greatly benefits from learning from each other. "We take all of the backgrounds, all of the skills and culture, and we blend it into one, and we make it work. We have local Bahamians, but even they come from a number of different departments and bring their uniqueness to the team. And then we have those who are international, and they come with so much culture, so much background, so much experience, and we just blend it. We listen to each other, and everybody has a voice at the table."
And what would Kendall say to someone hoping to join the Disney Cruise Line crew in The Bahamas? "Just apply – there isn't any better place to be! This is the right place to be and the right time to be here."