Disney Apprenticeship Program: UK and Ireland Apprentices Share their Experience
On a Disney Apprenticeship in the UK and Ireland, participants work side-by-side with industry leaders to support the operations while studying toward their apprenticeship qualification. To learn more about this program, we recently met with a few employees currently participating in their very own apprenticeship with Disney. See what they had to say about their experience, role and opportunities with the company!
Sophia, Corporate Brand Management Apprentice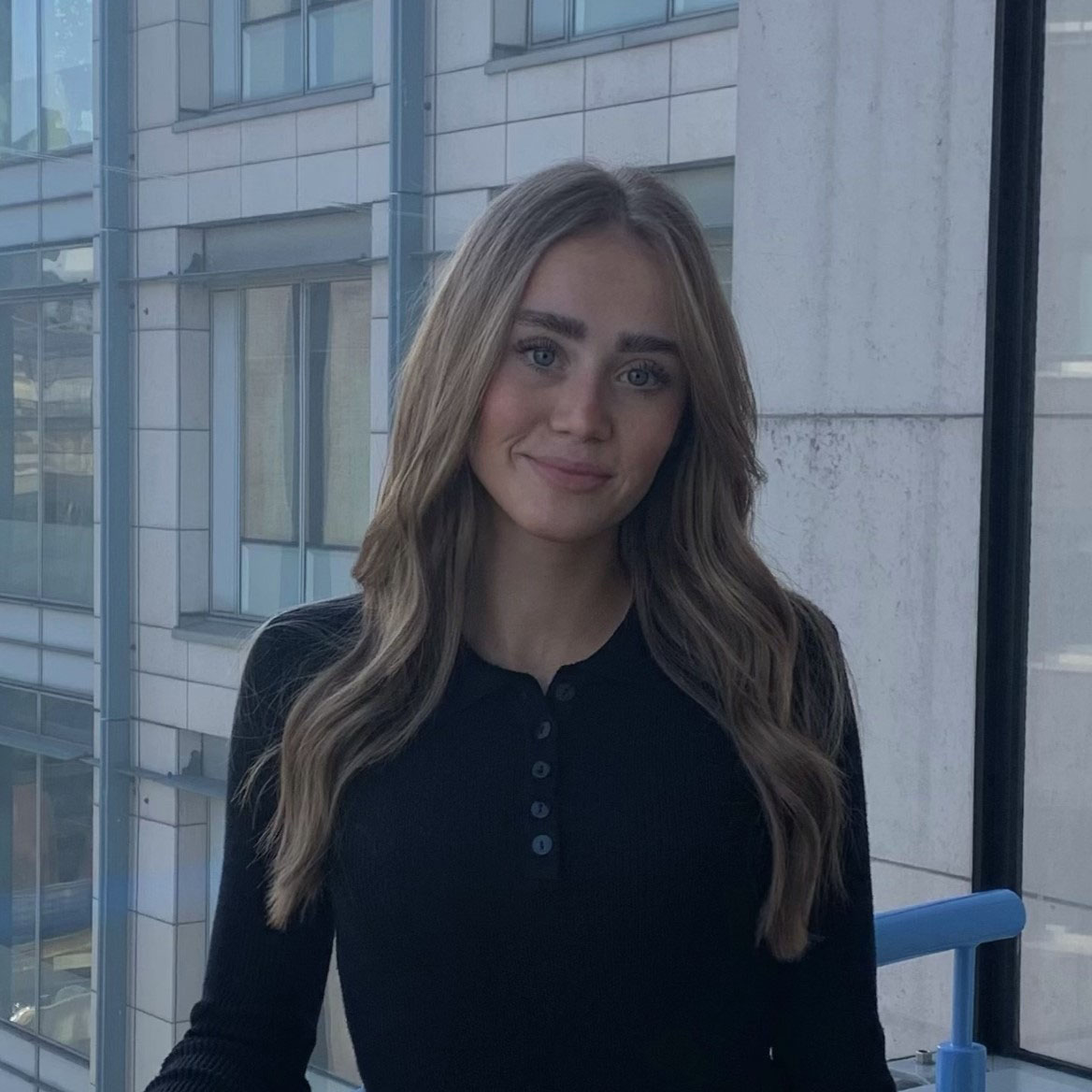 Why did you apply to the Apprenticeship Program?
The Disney brand is iconic — Walt Disney was a visionary, and it's important to me that I work for a company that is committed to sustainability and other important social issues such as conservation, equity and education.
In your opinion, what makes Disney different as an employer compared to other companies?
For me, Disney is synonymous with magic and escapism. The characters and stories are an integral part of most childhoods, and I love that the characters continue to appeal to and be enjoyed by each new generation. To work for a company that evokes such nostalgia and joy for many people, myself included, is an immense privilege.
Charlotte B., Data Analysis and Market Research Apprentice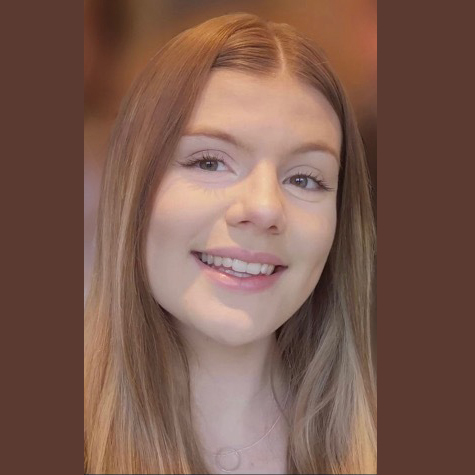 How are you building the future of Disney?
Research lies within the heart of many core business decisions as we can identify the strengths and weaknesses of Disney+. The streaming industry is rapidly growing and being able to provide the research, which filters into growth, is what will help to build the future for Disney+.
What advice would you give to someone aspiring to work at Disney?
Throw yourself into as many opportunities as you can. The more you can get involved in, the more you will get out of Disney. There are so many events and opportunities — socials, behaviour days, bake-offs, buddy systems, coffee connects and Disney+ Choir.
Daniel, Digital Support Technician Apprentice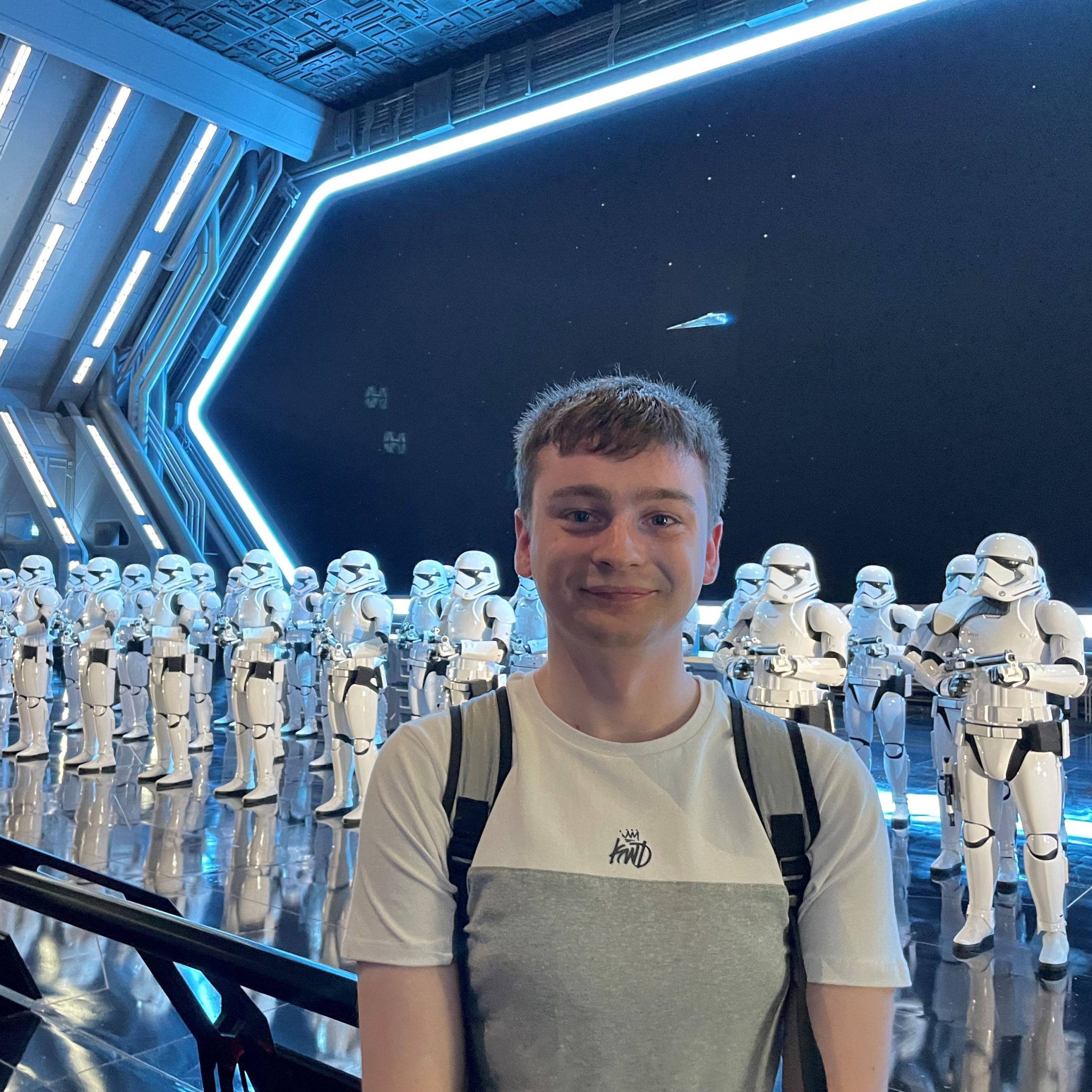 Please share a typical workday in your role.
My role at Disney revolves around the websites within our EMEA region. On a day-to-day basis, I complete page checks before a website page is published, work with our Studios department to purchase domains, upload movie trailers, build new websites for different lines of business and much more!
What has been your proudest moment or greatest achievement in your path at Disney?
My proudest moment includes watching my first website project, the "Black Panther: Wakanda Forever" Cinema Ticketing site, publish live. It was absolutely amazing when I saw the sites live for the first time — the work that I had done was going to be seen by thousands of people!
Charlotte S., Finance Graduate Apprentice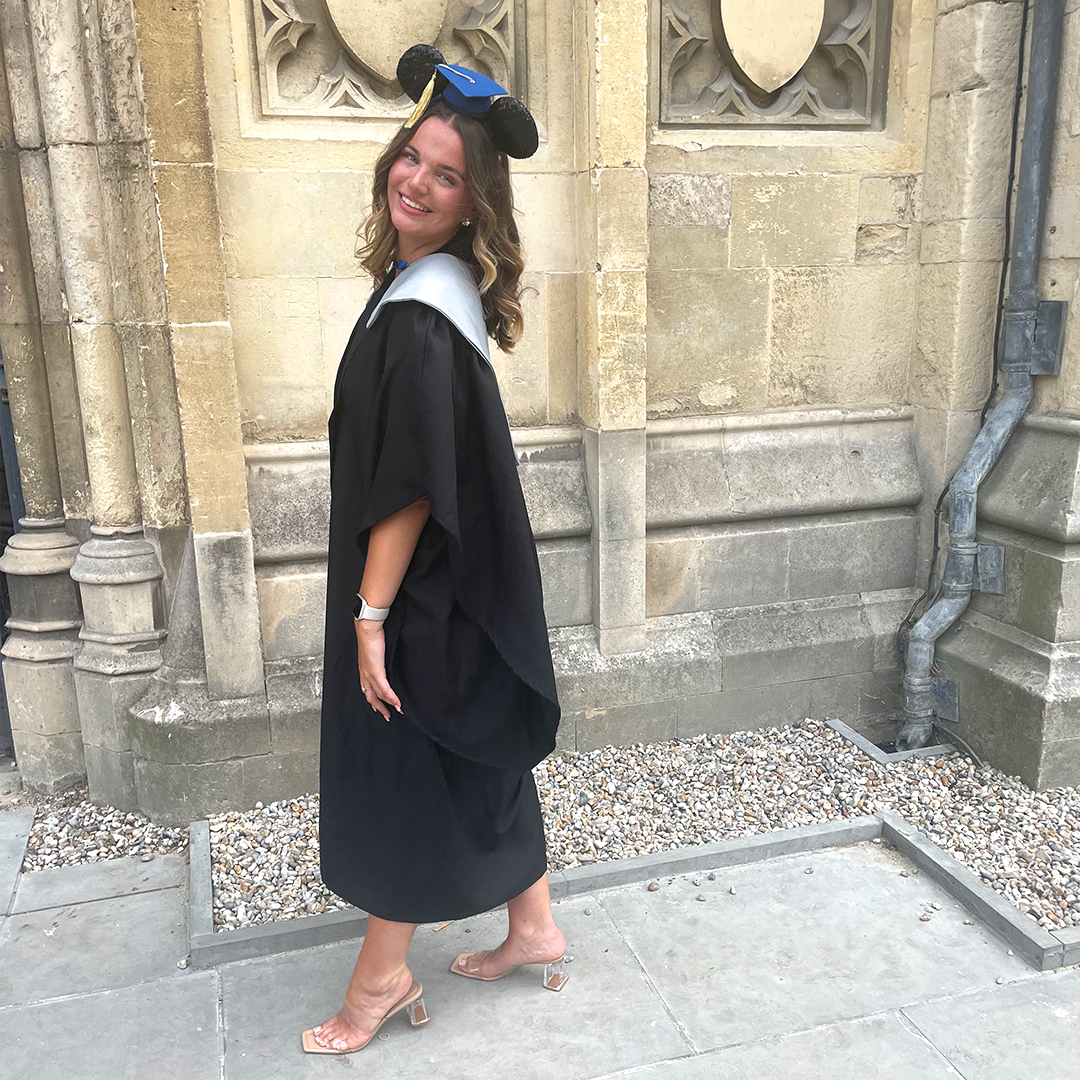 Why did you apply to the Apprenticeship Program? What do you hope to accomplish with your participation in the program?
During my university course, I secured an industrial placement at Disney as a Finance Intern. Undertaking the industrial placement not only confirmed my keen interest in having a future career within the finance sector but also the fact that I liked working for an industry I'm passionate about.
Naturally, the next step was for me to gain my Chartered Institute of Management Accountants (CIMA) qualification, which is why I applied to the Apprenticeship Program. It allows me to train for my qualification over a three-year period while also gaining on-the-job experience.
What has been your proudest moment or greatest achievement in your path at Disney?
Since joining Disney, I've passed my first two CIMA exams! It has given me great confidence and momentum going forward knowing that I am able to be successful in my studies while also still playing an active role in my team's deadlines.
Bethan, Finance Apprentice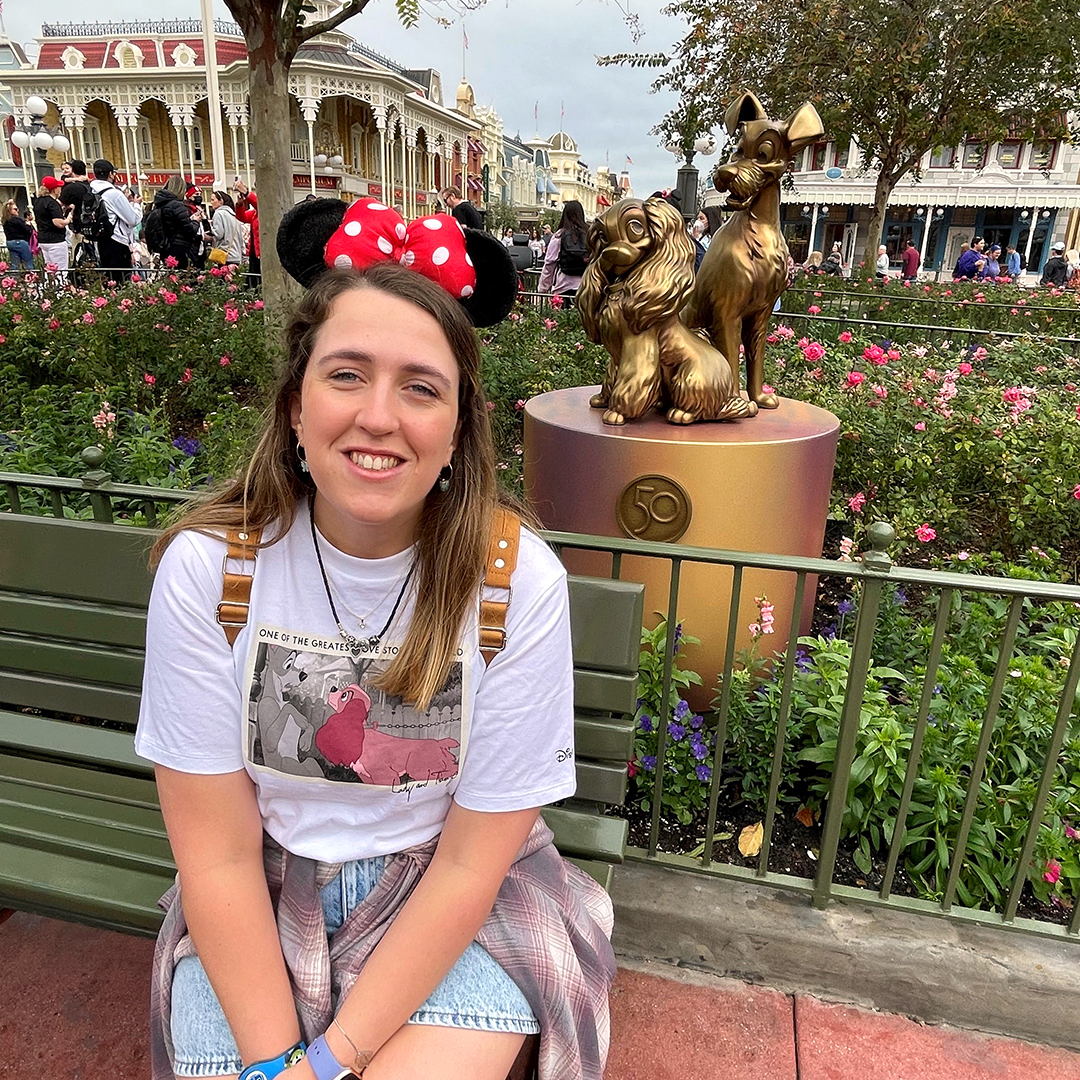 Briefly tell us about your role at Disney.
My role supports the Disney Music teams across Europe, the Middle East, and Africa as well as the team in Burbank, California. This gives me great exposure to the business and how it operates differently across the world. With this being a smaller team based in London, I also get amazing exposure to all areas of a finance role.
What advice would you give to someone aspiring to work at Disney?
Always stay true to who you are. The company embraces diversity, and your individuality is what makes you stand out.
Are you interested in starting your magical journey with Disney? Learn more about UK Early Career programmes: https://sites.disney.com/lifeatdisney/career-opportunities/2022/12/14/dreams-take-flight-with-uk-early-careers/