Disney Employees Inspire Careers in the Screen Industry at Pinewood Studios' Futures Festival
Disney Studios Content brings quality movies, episodic storytelling, and stage plays to consumers throughout the world. Encompassing a collection of respected film studios, including Disney Live Action, Lucasfilm, Marvel Studios, Searchlight Pictures, and 20th Century Studios, they support productions in finding top-quality crew throughout the UK and EMEA.
Last month, the UK Talent and Crew Experience team participated in Pinewood Studios' Futures Festival 2022 — the biggest free UK careers event for 14 to 22-year-olds looking to start a career in the Film and TV industry.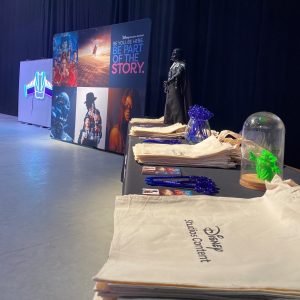 During the two-day event, more than 4,000 participants met with employers and industry professionals, took part in workshops, and attended panels that aimed to inspire and encourage careers in the screen industry.
"It was a great opportunity to highlight the variety of roles available within Film and TV production," said Sophie Carr, Manager of Talent Acquisition and Crew Development.
"Anyone can develop a career in whatever area is of interest to them. We particularly highlighted the sheer number of crew members in our productions to encourage the attendees to think outside of the mainstream roles and consider other opportunities within areas such as Accounting, Lighting, Greens, and Video Assist.
The attendees were interested in learning more about the possibilities and were surprised to learn about the size of the shows created in the UK including "Black Widow," "Cruella," "Andor" and "The Little Mermaid."
"Many of the attendees commented that they left feeling more confident about their prospects of working in the industry, and one day, working on a Disney feature," Sophie shared.
A special thank you to everyone who attended the event! For more information about Pinewood Studios' Futures Festival, visit: https://pinewoodfuturesfestival.com/.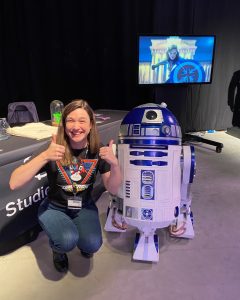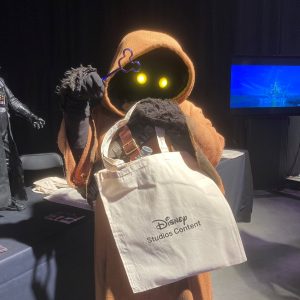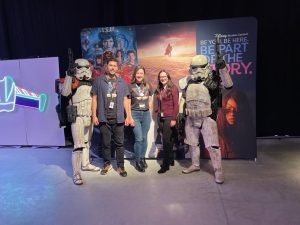 by Disney Career Recruitment