Media Magic: Inspiring Connections and Careers at NABJ-NAHJ 2022
After several years of virtual attendance, The Walt Disney Company was excited to be back in person at the 2022 NABJ-NAHJ Convention and Career Fair in Las Vegas, Nevada!
As the convention website states, it is "the premier conference for journalism education, career development, networking, and industry innovation, attracting leaders and influencers in journalism, media, technology, business, health, arts, and entertainment. Each year, it draws hundreds of recruiters from top media companies and journalism schools from across the country and around the world."
Not only was this year significant because of the ability to once again be in person, but also because for the first time several Disney businesses teamed up under The Walt Disney Company banner to jointly participate as a titanium-level sponsor of this year's conference. Segments including ESPN, ABC News, ABC Owned Television Stations and Disney Parks, Experiences and Products had a presence at the conference.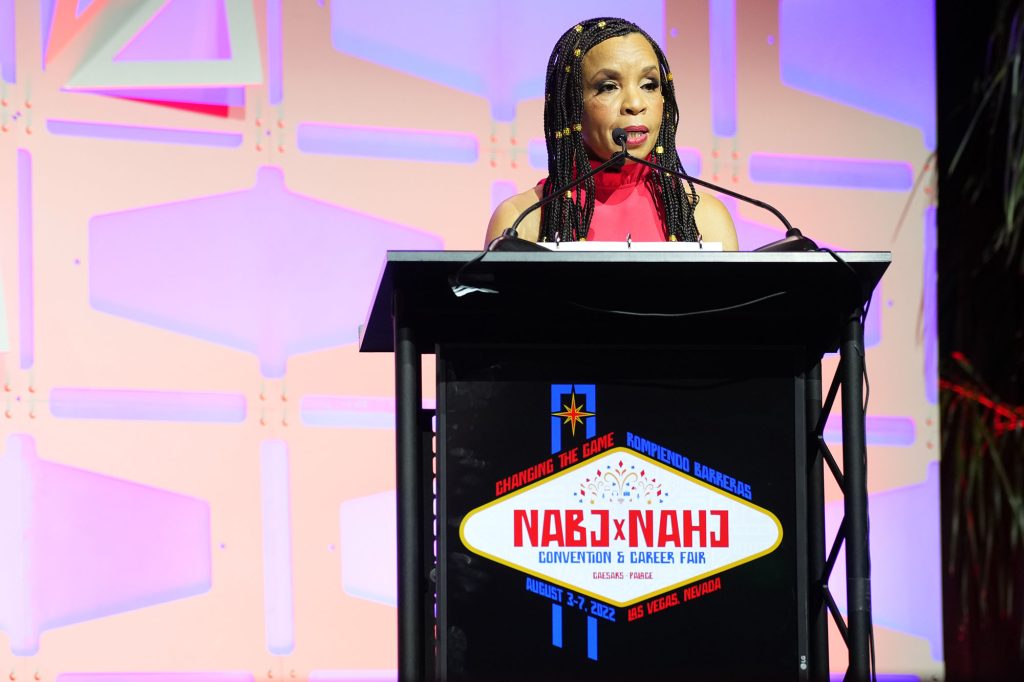 Things were kicked off on Aug. 3 with two first-night events, the Opening Ceremony followed by a Welcome Reception. The evening included opening remarks from ABC News President Kim Godwin who was escorted onstage by the fierce warriors of Dora Milaje from Marvel's "Black Panther". In addition to Kim, Disney Cruise Line public relations manager and former NAHJ board member Paula Machado and Vice President of Communications & Public Affairs of Disney Signature Experiences Yolanda Cade, welcomed those in attendance to the conference and gave an exciting sneak peek of upcoming projects.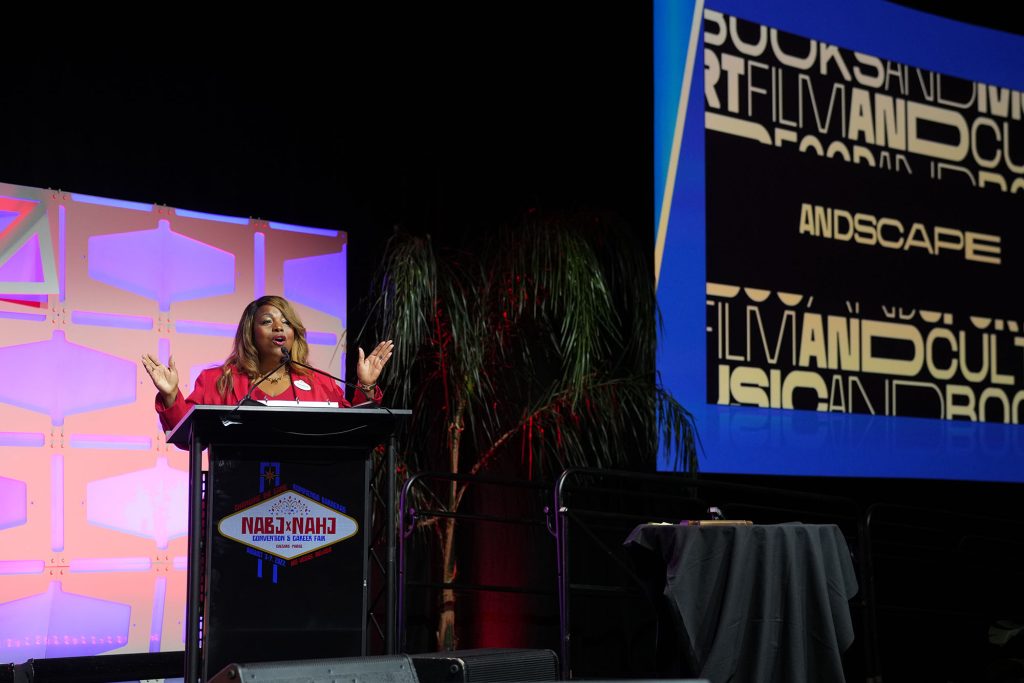 And it wouldn't be a Disney event without an appearance by Mickey Mouse! To the delight of the audience, Drum Major Mickey Mouse and his drum majors marched onstage with outreach and engagement director Dayna Lee who spoke about the Disney on the Yard initiative to expand HBCU representation at Disney.


Following the Opening Ceremony, attendees made their way to the Welcome Reception, an event filled with Disney magic! The energy was kept high with music from a DJ as guests enjoyed meeting beloved and new characters; caught up with what's new at RunDisney and met Olympic champion Sanya Richards-Ross; engaged with interactive booths from ESPN, National Geographic and Disney Dreamers Academy; and learned more about future experiences from Disney Parks, Experiences and Products.





But the conference wasn't all character meet and greets and new Mickey Mouse ears! The following days including sessions and panels with employees and on-air talent from ESPN and ABC News. Sessions such as the ESPN Sports Media Summit hosted by Elle Duncan, ABC News Storytellers Summit, ESPN Mentor Breakfast, and the Disney Parks, Experiences, and Products Pixie Dusting Your Story panel, hosted by Gio Benitez from GMA, encouraged and inspired attendees with career journey stories and advice. Attendees were also invited to stop by the Disney booth on the convention floor to meet with recruiters and discuss their career goals.






Who knows – maybe a few new dream careers were started with those connections just like it did for Sportscenter Snapchat anchor Skubie Mageza! Having once attended the conference himself as a student and young professional, this year he was a featured panelist speaking to aspiring media professionals like his former self.
"This is the first year I have come to NABJ as a teacher and a mentor, and I feel like I have come full circle. I remember coming to NABJ every year, looking for advice, and trying to be a student. NABJ helped me find mentors and helped me find my path. I was hired last year through NABJ and being back this year as a panelist has given me the opportunity to give back.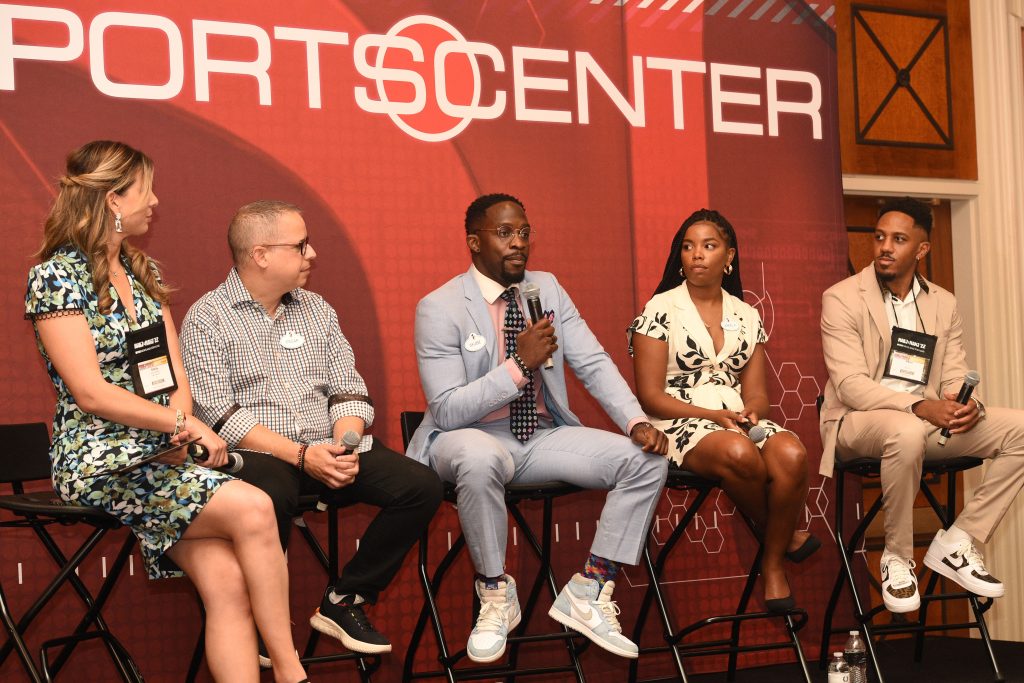 Thank you to everyone who joined us at #NABJNAHJ22 – we're already looking forward to next year!
If you weren't able to attend the conference but are ready to begin your Disney career, explore media roles and apply now at DisneyCareers.com!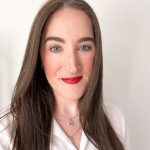 by Brianna G., Senior Communications Specialist