Executive Incubator Program Announces Nine New Creative Associates

Disney General Entertainment Content is excited to announce nine new members of the Executive Incubator Program. The program is designed to create a pipeline of next-generation network executives from underrepresented backgrounds. Program participants will gain experience in all aspects of the network business. Find out more about the January 2022 class below!
Studios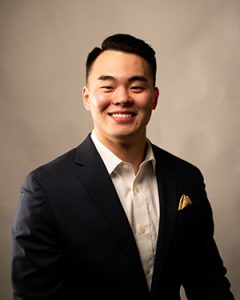 Alex Ho – 20th TV
Alex Ho comes to us from National Geographic Studios where he began as an Assistant Editor for Quality Control, before transitioning to the Studios team as a Production Assistant. Alex earned his BFA in Film and Photography while serving six years in the Army National Guard as a fire support logistics sergeant. Alex believes our greatest tool in shaping the face of our culture comes through the authentic stories we tell.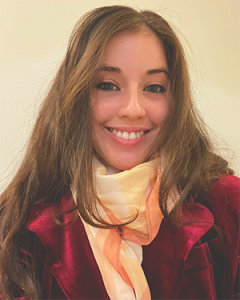 Margarita DiMonte – ABC Signature
Margarita joins us from 20th Television where she served as Executive Assistant to Carolyn Cassidy, EVP of Development. Previously she assisted two VP's at ABC Signature, and in 2018 worked as the Executive Assistant to the head of the National & International TV Lit Department at CAA. Margarita believes that the best part about making content is, with the proper resources, passion and knowledge of the business…sky's the limit. Magic is always just around the corner.
Favorite Current Shows: What We Do In The Shadows, Succession, P-Valley, La Casa De Papel, The Book of Boba Fett, Queen of The South.
Shows I've Watched at Least 2-3 Times: Weeds, Veep, How I Met Your Father, Seinfeld, The Nanny, Grey's Anatomy, The Sopranos, Fleabag
FX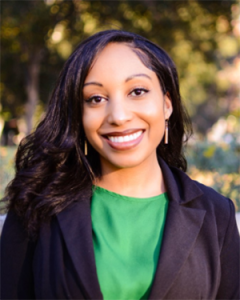 Keyonna Moore – FX Marketing
Keyonna Moore joins us from Disney Parks, Experiences and Products where she served as an Assistant Manager of Communications for the Consumer Products, Games and Publishing division. There, she led and supported global activations and product launches tied to sustainability, cultural celebrations and heritage months, as well as licensing and retail partner communications and industry events. Prior to Disney, the New Mexico native worked in broadcast as a multimedia journalist for a PBS affiliate located in Las Cruces, New Mexico and also spent time at ABC-7 in El Paso, Texas. Keyonna values authentic diverse storytelling because it is a beautiful way to learn about different walks of life through the lens of others.
ABC Entertainment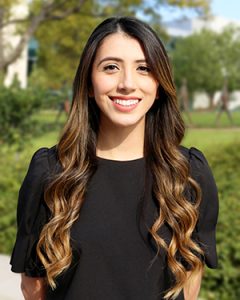 Naomy Villanueva
Naomy Villanueva started her industry run with Chris Bender's Good Fear and Marc Platt Productions, supporting projects such as Dear Evan Hansen, Snow White, The Little Mermaid and Wicked. Naomy began her Disney career in 2019 at ABC Signature Studios as a Creative Programming Intern, rotating between the studio's Drama, Comedy, and Current departments. Only a few months later, Naomy was promoted to Executive Assistant for President, Jonnie Davis. During her tenure, she was also part of the studio's Comedy team. Naomy is so excited to continue her journey at The Walt Disney Company and hopes to continue creating bold, diverse and authentic television content!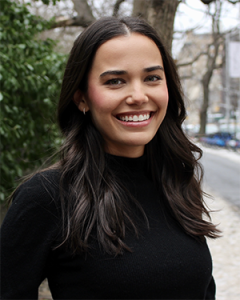 Eva Valcic
Eva Valcic joins us internally from Disney Ad Sales where she previously was the Coordinator for Client Connect, working on integrated marketing requests and custom branded content. Eva loves Nine Perfect Strangers and The Americans because they showcase complex characters and human psychology. Eva also serves on the Leadership Board for the Women at Disney BERG.
Freeform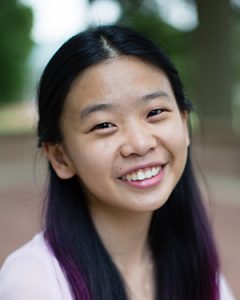 Amanda Tang
Amanda Tang hails most recently from Disney Consumer Products, where she helped manage the food and beverage licensing businesses. She previously interned with Disney Theatrical Group, as well as Disney Channel's Partnership Marketing & Creative team after graduating from the University of Maryland in 2019. At Maryland, she obtained degrees in marketing and information systems, along with a minor in Asian American studies which, combined with her love for fantasy and science fiction, furthered her passion for fantastical, diverse storytelling.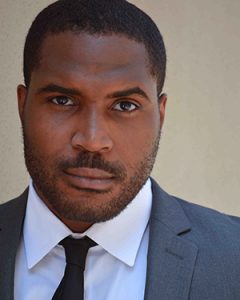 Michael Wilson – Onyx Collective
Michael Wilson joins the program by way of the FX marketing team, where he served as a postproduction producer for the last seven years. Michael has previously worked as a freelance writer and motion graphic artist, as well as a sports program specialist with the American Forces Network (AFN), which provides radio and television programming for military personnel stationed around the world.
Disney Branded Television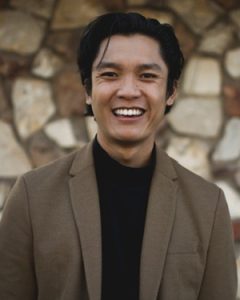 Michael Banares – Live Action
Michael Banares joins us after having worked in different capacities within Disney General Entertainment. Michael started as an intern for ABC Network where he then transitioned to 20th Television Studios supporting Jenna Riley and Danny Samit in the Drama Development team. Michael hopes to promote the values of inclusive storytelling so that our Disney audience can always have a place where they feel like they belong.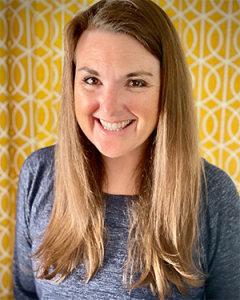 Jenny Meier – TV Animation
Jenny Meier is an internal hire and has been on the Creative Marketing Team at Disney Branded Television for the past six years. Jenny began her career at Disney XD as Jill Hotchkiss' executive assistant, was promoted to Associate Writer/Producer in 2018 and moved up to Writer/Producer in 2021. Jenny has worked on marketing campaigns for many Disney Channel and Disney Junior properties, including High School Musical: The Musical: The Series, Zombies and T.O.T.S., and is incredibly excited to expand into this new role in children's storytelling.
by Disney Career Recruitment