The advantage of a Disney Culinary Program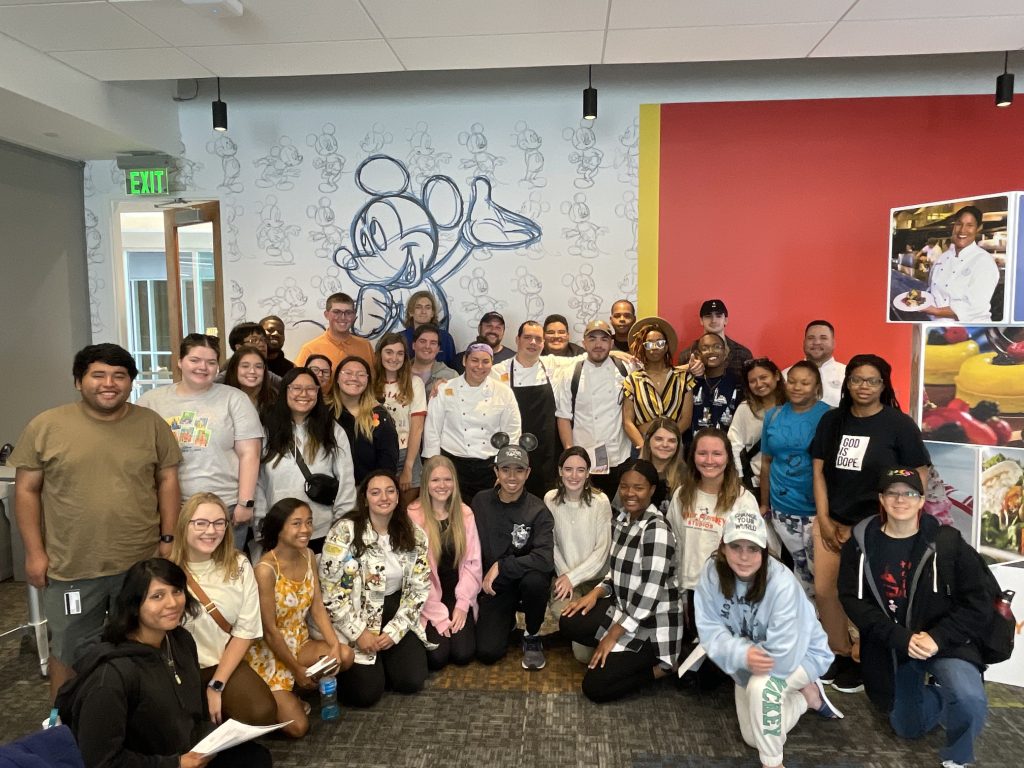 Whether you're an aspiring chef looking to grow your skills or hoping to learn more about the Disney journey of our many culinary professionals, monthly chef demos put on by the Disney Programs Learning team are great opportunities to teach and inspire how Disney chefs create cuisine at the Walt Disney World® Resort. Disney Programs regularly hosts these sessions in Apprentice Hall at Flamingo Crossings Village for participants to learn how to create a delicious dish while hearing about the personal Disney journeys of our chefs.
When planning these sessions, we do our best to identify the right talent and to make sure that we are offering a variety of sessions by listening to the feedback from our participants. A lot of the chefs who visit started their careers on the Disney Culinary Program as well!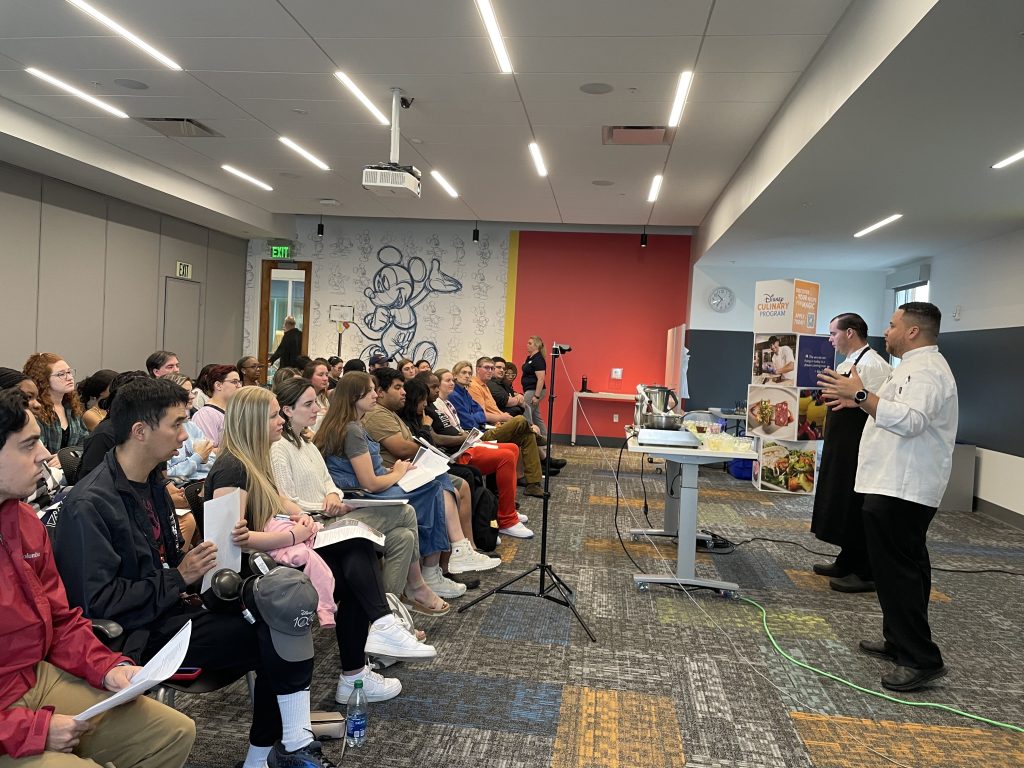 Chef Andres Mendoza, who works at Cítricos at Disney's Grand Floridian Resort, recently joined us to teach a session and share career advice. He encouraged participants to "learn a lot, bring a lot of energy and ask a lot of questions."
Mendoza spoke with us about how these sessions are a great chance for Culinary Program participants to network with chefs outside of the kitchen. Additionally, these sessions offer a perfect opportunity for participants to connect with chefs outside of their own work locations.
The monthly culinary sessions are just one part of what makes the Disney Culinary Program so advantageous for aspiring chefs, and Chef Andres loves being able to play a role in their experience. According to him, these learning experiences are "great for the development of younger culinarians." He told us that it is his, along with other Disney chefs, "duty to develop our aspiring chefs and their skills."
Looking to build your skills, network with and learn from culinary leaders and gain experience you can take with you far into your career? Apply now for the Disney Culinary Program!