Disney Alumni Association Reaches 40,000 Members

The Disney Alumni Association is an exclusive community for those who have successfully completed a Disney internship or program, where people can reconnect, share memories and network. Programs alumni are able to connect across the years, with members representing the very first Disney College Program in 1981, all the way to brand-new alumni from 2023, and all the years in-between. Having recently celebrated 40 years of Disney Programs magic, it was fitting that the Disney Alumni Association celebrated another "40" benchmark, with 40,000 members.
In addition to being able to post photos and memories from their program, alumni can take advantage of networking tools. Alumni are placed into groups based on the region they live in, enabling them to find other alumni who live and work in the same area. The Disney Alumni Association also offers resources such as tips for including your Disney Program on your resume, job postings, events and learning opportunities and more!
Brandon Konrady, a recruiter who works closely with the Disney Alumni Association, explains its importance: "Our Disney Alumni Association does a great job of keeping the Disney magic alive and providing unique ways to connect/network with other Disney Alumni from around the world. Whether you finished your program 42 years ago or just last week, it's important to bring everyone together to share their experience working for The Walt Disney Company and the incredible memories they made along the way. It's amazing to see how much of an impact Disney has made on everyone and the conversations and connections we see every day are truly remarkable."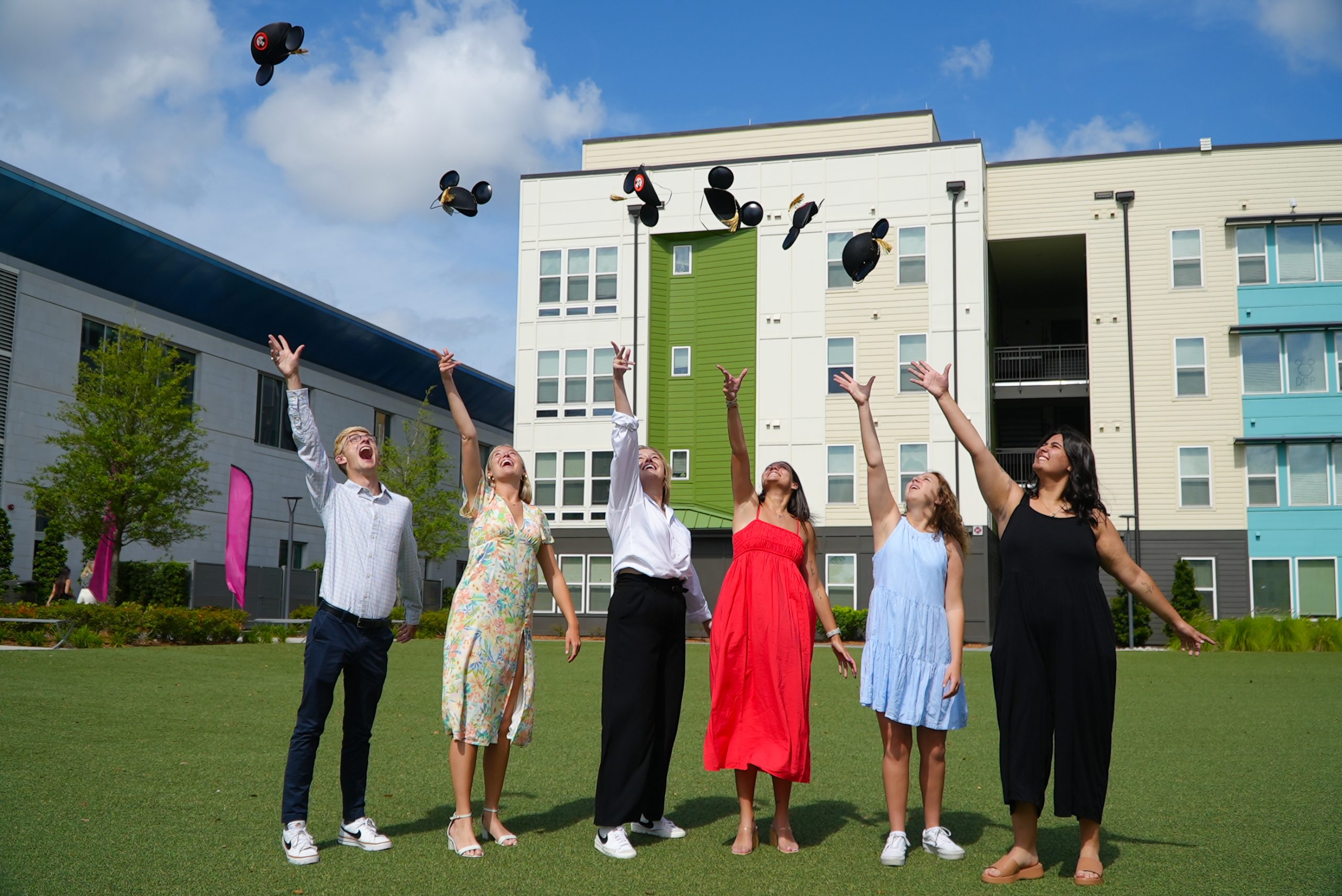 Disney Programs participants are eligible to join the Disney Alumni Association once their program ends. To join, visit DisneyAlumni.com.