The Art of Flamingo Crossings Village
The new Disney Programs housing community, Flamingo Crossings Village, is beautifully designed with thoughtful Disney touches and details. American Campus Communities, owner and operator of Flamingo Crossings Village, worked with Grand Image Studios to commission Disney-loving artists from across the country who brought Disney movies and attractions to life in unique ways. This artwork on display at Flamingo Crossings Village is designed to invoke nostalgia from Disney classics.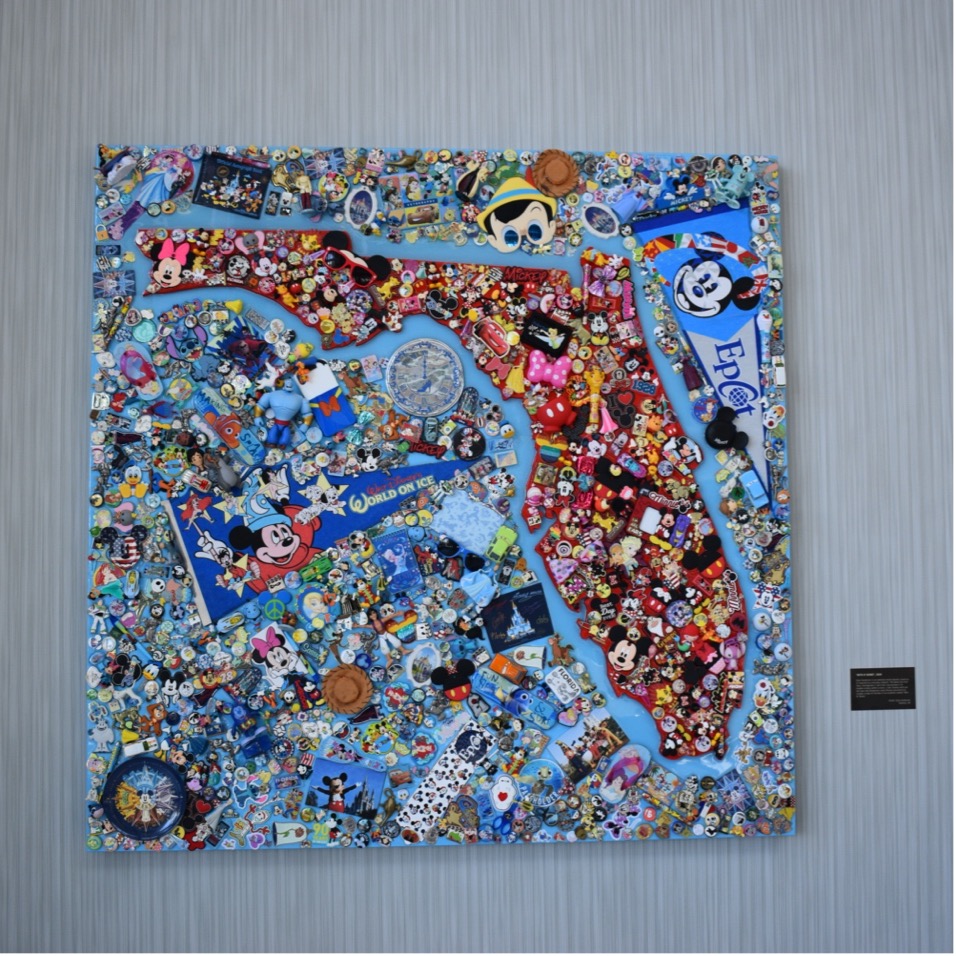 "Bits n' Bobs" by Kyle Goderwis creatively uses Disney souvenirs to create a story within a story. These ordinary items we bring home from Walt Disney World® Resort come together to create a new rendition on magical memories.



Orlando artist Darren Wilson has a genuine love for Disney that started at an early age. His piece, "Sorcerer Mickey Mouse," brings the sorcerer's curious apprentice to Apprentice Hall. Other works by Darren can be found in Disney Parks around the world through his contributions to The Walt Disney Company as a graphic designer with Disney Design Group.
Apprentice Hall would not be complete without this unique piece by McKinley Smith that brings the famous broom and bucket scene from "The Sorcerer's Apprentice" to life. With two unique vantage points, you can view this piece titled "The Sorcerer's Apprentice" by looking up from the building main entrance or from the second floor of the building.
Made of over 200 photos, Jess Landers pays tribute to the dedication of former Disney Internships and Programs participants in "Dreams Do Come True." This piece embodies the life-changing magic brought to life by these individuals every day.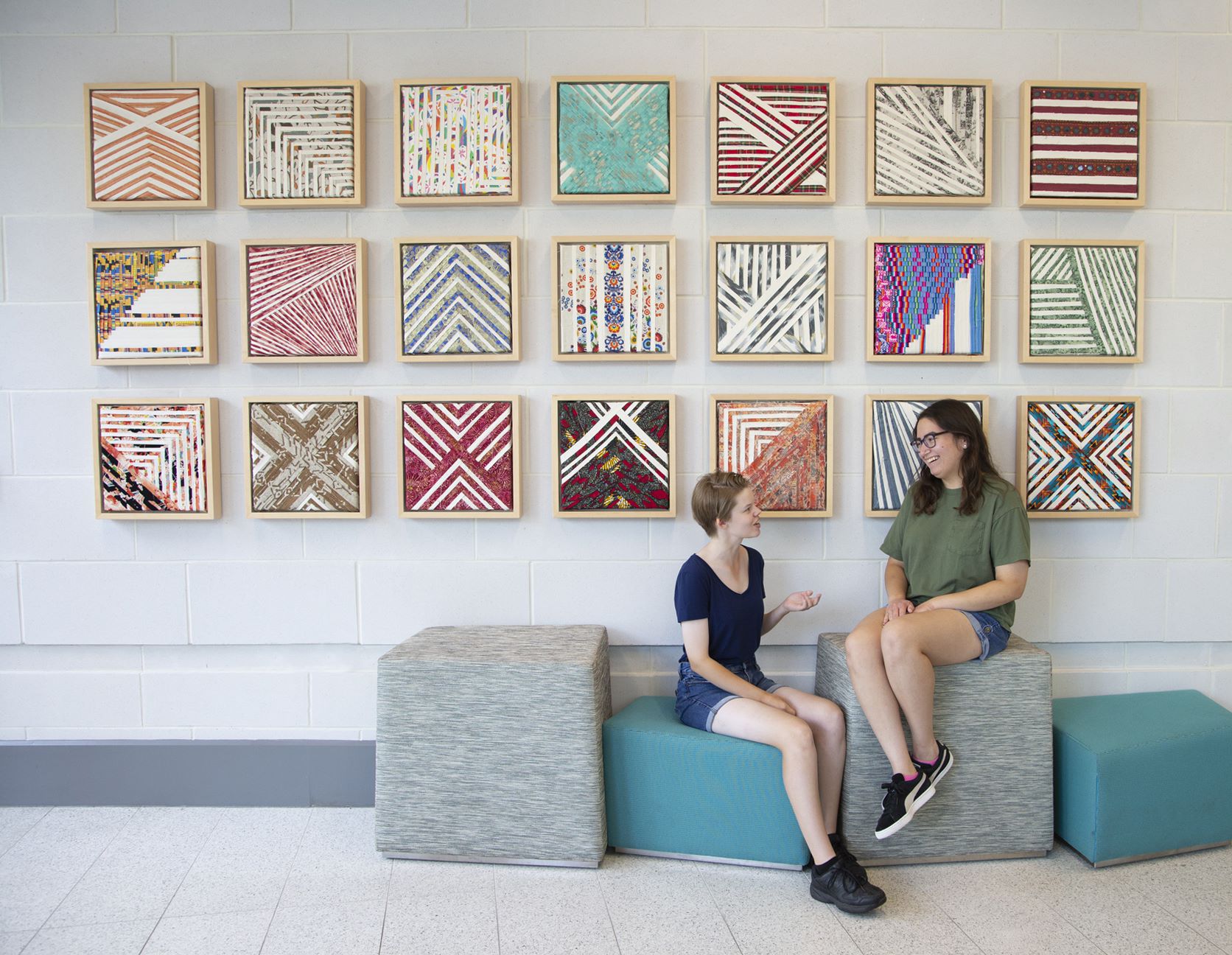 "It's a Small World" by Rossie Sterns features fabrics from around the world woven into these beautiful designs. This piece serves as representation of unity among the many cultures of one unified world, just like Disney Programs!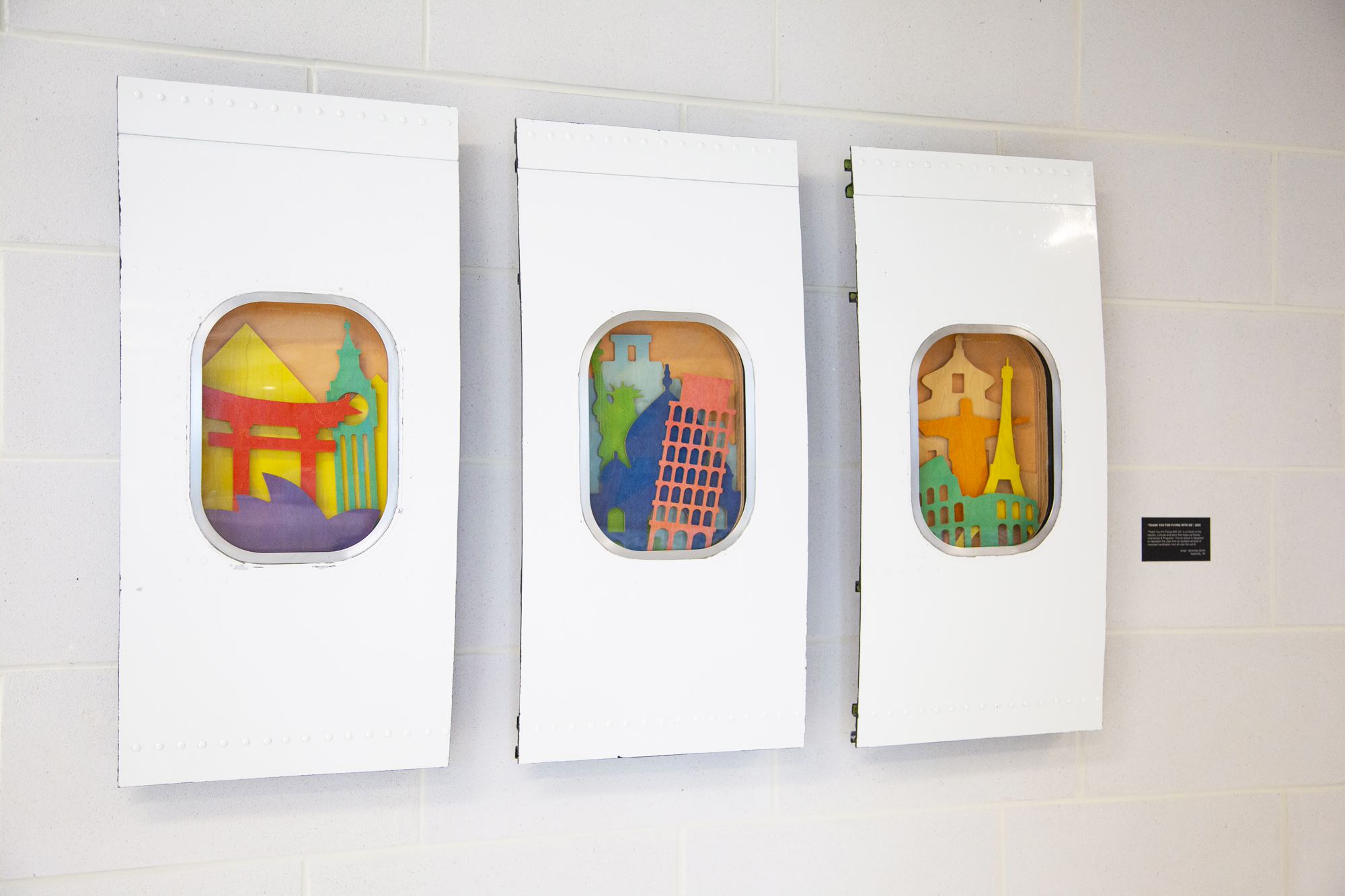 Our Disney Programs participants travel to Central Florida from all over the world, many by airplane. McKinley Smith's piece, "Thank You for Flying With Us," pays tribute to the nations and journeys traveled by our program participants. This piece represents the view from an airplane window of iconic landmarks from all over the world.
On your next day off or visit to Flamingo Crossings Village, take some time to explore and admire these works of art for yourself!