Living on your own during your Disney Program
From spring to summer of 2017, I was in your shoes. I worked in quick-service food and beverage at Pecos Bill Tall Tale Inn and Café at Magic Kingdom Park. During my program, I met lifelong friends as well as my wonderful partner, while experiencing the fast-paced environment that comes with working at the most magical place on earth. A large majority of my program was filled with excitement and happiness, but that didn't mean there weren't some less-than-magical days. For the first time in my life, I lived on my own. On top of this, I was working at one of the busiest restaurants at Walt Disney World Resort. It was truly a balance of amazing yet stressful. During your time on the program, you may experience those days and that's okay. Your feelings are valid, but remember you're not alone. Everything will be fine, your program will be amazing and you're going to talk about this experience for the rest of your life (believe me). To help alleviate some of the stress of living alone, I'd like to share a few words of wisdom.
The most common emotion you may feel is homesickness. It's something I struggled with during the beginning of my program. For the first few weeks, I felt alone. I remember questioning why I decided to move to a state I never lived in with the only people I knew living approximately an hour away. What helped me through the sadness? I reached out to the people around me! Working here, you will meet a variety of people from around the country and the world. In the beginning of my program, my first friends were the ones in my area training group. We went to the parks together, carpooled to work and even went on late-night food runs. As my program progressed, I met more people outside of my training group and spent time with them as well. Eventually my friend group grew and I had a little family here at Disney. Your homesickness won't fully dissipate, but it will ease over time. Just continue reaching out. Try to say 'yes' as much as possible when your friends invite you out. Explore every part of the Walt Disney World Resort and the city of Orlando with your extended family. The more time you spend outside the walls of your complex, the more you'll begin to consider this place your home.
What's another way to feel more at home? Getting cozy in your apartment! Your apartment is your, and your roommates', comfy space. Decorate your side of the room with posters, purchase some cute and comfortable sheets for your bed, go decoration shopping with your roommates and spice up the living room. Bring life to your apartment (so you're not just staring at a blank wall!). Just remember, as you decorate your apartment, you should keep it organized and follow the Disney Programs décor and cleanliness guidelines. Living in an unclean home is an open invitation for unwanted guests – insects and other critters – and it's difficult to find comfort in an unclean home. If you've had a long day at work, you want to be able to sit down and relax without feeling potato chip crumbs poking you on the couch. What's another benefit to keeping your apartment nice and clean? You won't have to worry as much when apartment inspections come around! Inspections occur every semester and dates will be announced. However, you won't know what time the inspections team may visit your specific apartment – so, it's nice to always be show-ready!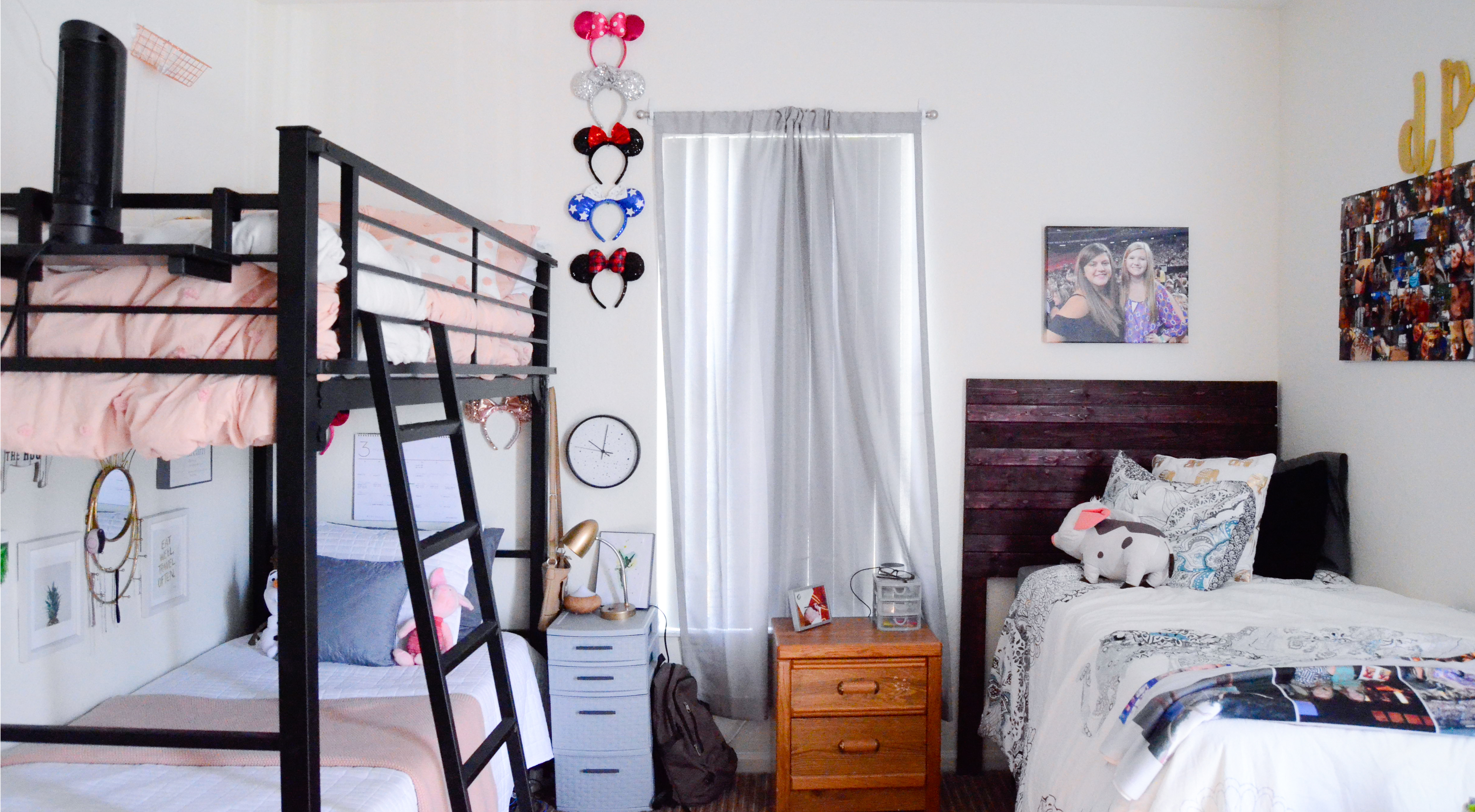 As you go around shopping for décor, you'll often find items you feel you need. This is also a common problem when walking around the parks. No matter how many times you go, each time feels like a mini-vacation and you're tempted to buy everything as a souvenir. But if you want to finish your program with a little extra cash in your bank account, you have to really consider where your money needs to be invested. To save some extra cash, go grocery shopping at least once a week and cook meals at home. Try to limit how many times you purchase food from a restaurant. I know it's tempting because eating out is delicious, but it builds up. One meal every week can accumulate to more money than you really need to spend. If you're purchasing items for your apartment, consider going to discount stores or order items online. To help you out even more, consider making a budget spreadsheet so you can physically see where your money is going. No matter how you save your money, the most important thing is to start and continue budgeting.
Working for the most magical place on earth is beyond amazing, but there are days where you may question that. You might end up working long hours, weeks where you're not sure what day it is, days where your role may stress you out and you could be having issues with a friend or roommate. Whenever you feel as though you're drowning and ready to call it quits, remember to reach out. A simple text or call to a friend will allow you to release the weight off your shoulders. If you're overwhelmed by your role, reach out to your leader and see how they can help you. If you need a place to focus on studying, visit the Disney Learning Center. If you feel overwhelmed with a personal issue, reach out to your new Disney family or call your best friend from home. Not every situation can be solved instantaneously and may require further assistance, but it never hurts to speak to someone – you'll have a chance to let out some steam and form a bond with someone new.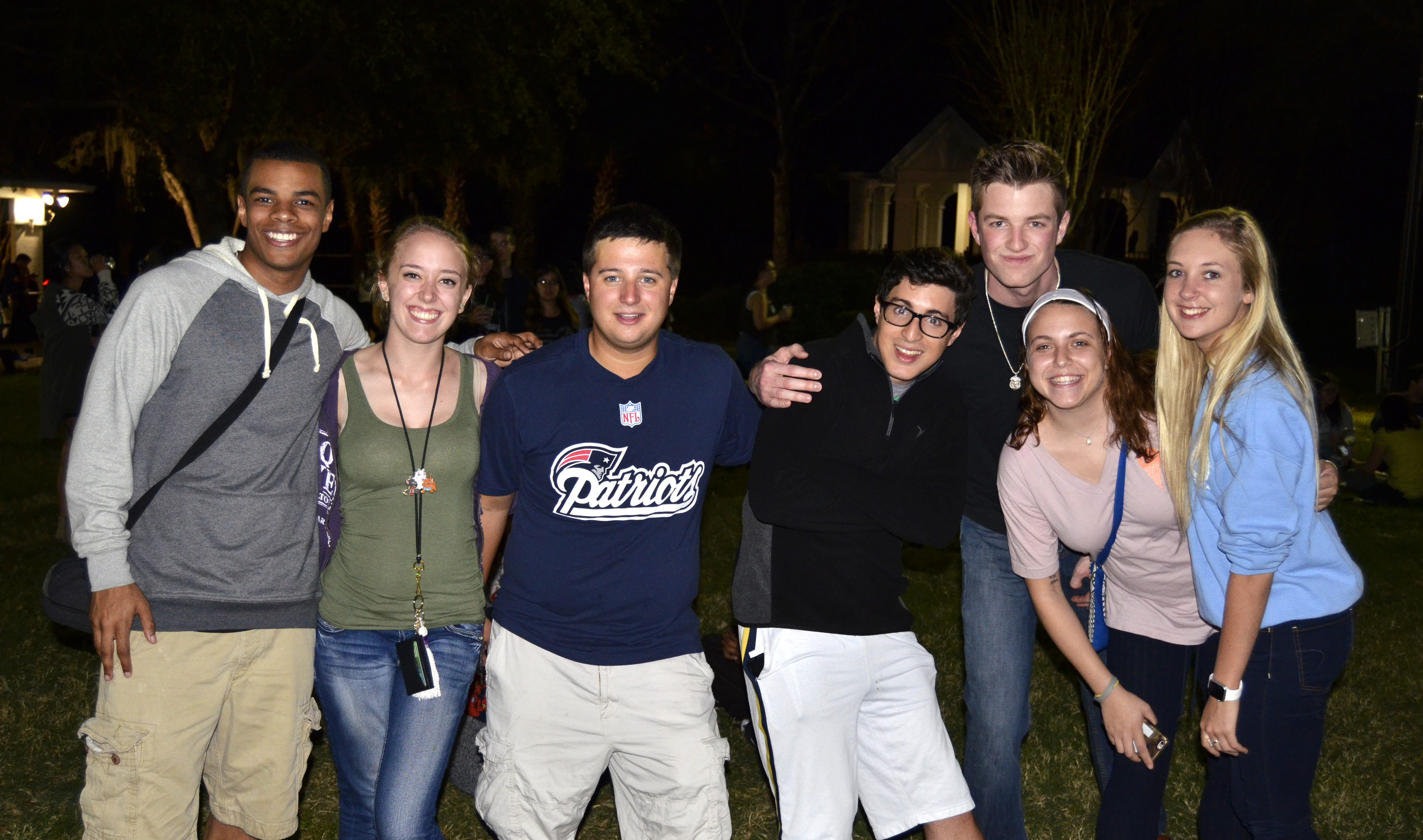 Your Disney Program will be the best months of your life – I guarantee it. There are days where you won't feel the power of the pixie dust as strongly as other days or days where you just want to stay in bed – you will overcome this. Remember that no matter what you're going through, you've survived everything thrown your way so far and you can do it again and again. You are loved by your friends, leaders, the Disney Programs team and you have people rooting for you back home. I know for a fact your parents are bragging to their friends about how their child is working for The Walt Disney Company and they are so proud. You may be living alone for the first time, but if so many people love you, are you truly alone? The answer: you're not. You've got this – enjoy this magical journey. You won't regret it!