Motivating magic: How to remain inspired during your program
Let's paint a picture: The sky is dreary, you didn't get a solid amount of sleep, you're a little homesick, and you have a long workday ahead of you. You'd rather take the day off, but magic calls! It's one of those off-days that everyone has every once in a while, even while on a Disney Program. Sometimes, we all need a little pick-me-up to help remind us why we do what we do at Walt Disney World® Resort.
We've dreamed up a few magic motivators for you to try if you find yourself experiencing a not-so-pixie-dusted day.
Have you ever walked through a park alone? It's incredible! Call me crazy, but walking down Main Street, U.S.A. provides an opportunity to really take in the sights, the smells, Cinderella Castle – there's always something magical happening. Couples are getting engaged, families are experiencing 'our world' for the first time, smells of sweets fill the air, and people are dancing in the streets. Seeing the joy and excitement on peoples' faces is indescribable. It's a nice, subtle reminder of why we do what we do.
Watch your favorite show
Another magic motivator is taking in one of the amazing shows on property. My favorite is Happily Ever After. I don't know about you, but as soon as I hear Jordan Fischer sing "Ready to Begin" my heart starts beating faster and I am immediately inspired. It also helps that songs like "Out There" from 'The Hunchback of Notre Dame', "Touch the Sky" from 'Brave', and "How Far I'll Go" from 'Moana' are a part of the lineup. I can't help but smile ear to ear and get a little teary eyed when I see this spectacular. It's one of those moments where you step back and pinch yourself because you are part of a company that creates such wonderful things.
Hug your favorite character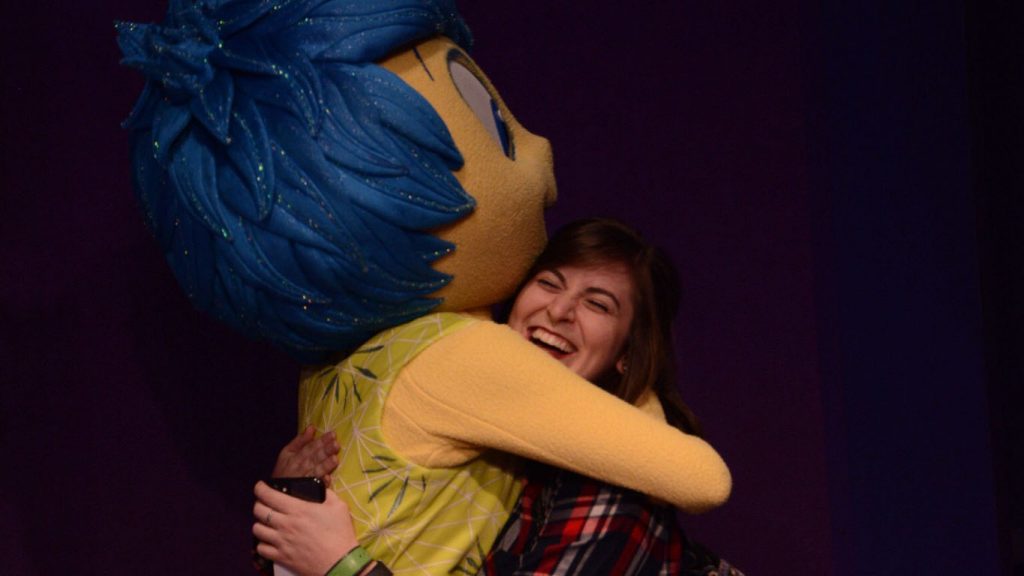 A warm hug can turn a day around, too. Visit Mickey Mouse, see Joy and Sadness, or stop by to say hey to Olaf! Whoever your favorite character is right now, go see them. While you're waiting in line, take a look around you. You might catch a family that's so jazzed and slightly misty-eyed to meet their favorite pals for the first time. A child in front of you might say, "Mickey, I came all this way just to see you!" How magical and heartwarming is that?
We play such an important role no matter where we are in the parks. Walt Disney said, "You can design and build the most wonderful place in the world, but it takes people to make the dream a reality." Without each individual Cast Member having a song in their heart and a smile on their face, this place wouldn't be the most magical place on earth. This company is known for its impeccable Cast. So keep moving forward, friends, because you are a magic motivator!