Disney Internships UK Programme
Disney Internship UK Programme Snapshot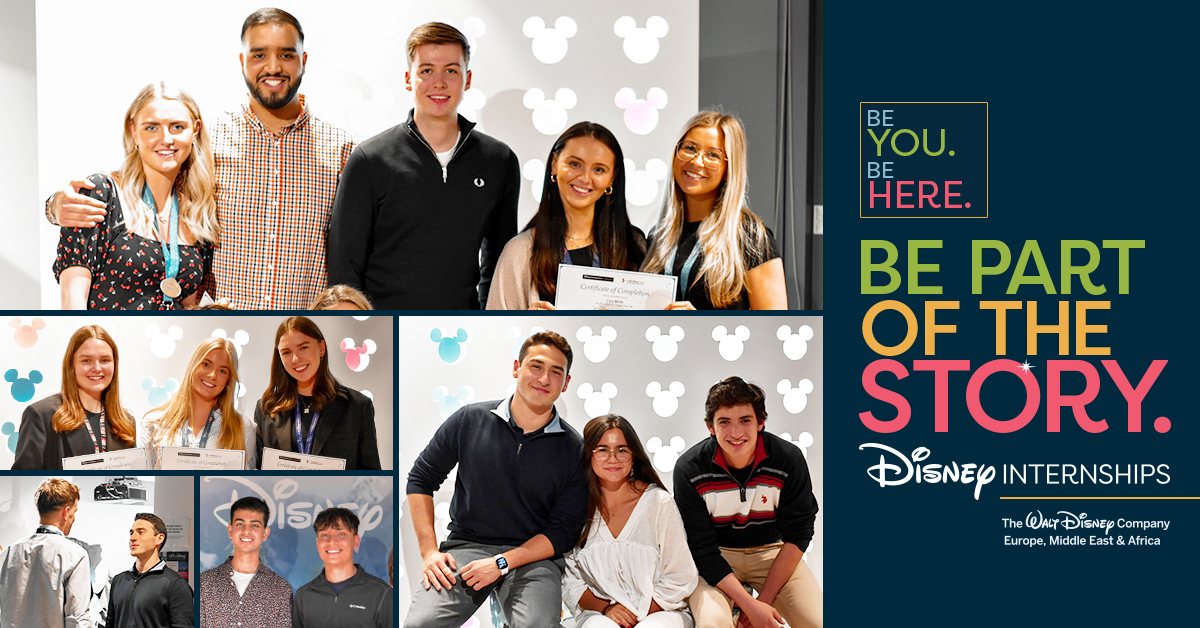 During our internship programme, you will have a fantastic opportunity to supplement your university degree with a 12-month work placement in one of our world-class business functions. Whether you cultivate relationships with clients in sales, lend your analytical expertise to finance, or harness your creative talents in products and licensing, you'll help us create stories that are truly remarkable.
As part of your internship, you will get access to the Disney Intern Development Programme — a curated learning pathway for interns incorporating on-demand, instructor-led, and project-based learning elements designed to support you and your development as a Disney Intern.
Our invaluable Internship scheme will put your education to work and give you the cutting-edge skills and experience to build your future career. We'll train you and give you every opportunity – the rest is up to you. This is Disney, where dreams and career aspirations can come true!
Disney Internships UK Programme Requirements
To be eligible for the internship programme you must meet the below criteria:
Disney Internships UK Programme Timeline
OCTOBER

Applications open and screenings begin
OCTOBER - NOVEMBER

You will receive a blended online assessment to complete
NOVEMBER - JANUARY

Managers will get in contact to discuss your application in further detail
Disney Internships UK Programme Benefits
Develop workplace skills and experience to build the foundations for your future career
Constructive on-the-job training
Companywide learning and development initiatives
Learn how decisions and actions are made within a global business environment
Take on real responsibility and become an essential part of an encouraging team
Support and network of a large community of interns
Access to join and support our BERGs ranging from WOMEN @ Disney, Disney DIVERSITY, Disney PRIDE, our disability & neurodiversity focused group - ENABLED and our Mental Health & Wellbeing Group – TRUST
Discount on designated Disney products, resort food and beverage and ticketing
There are tools and techniques available through Unmind to support your health and well-being
Employee Assistance Programme which you can access support on a wide range of issues. This service is free for you to use and available 24 hours a day, seven days a week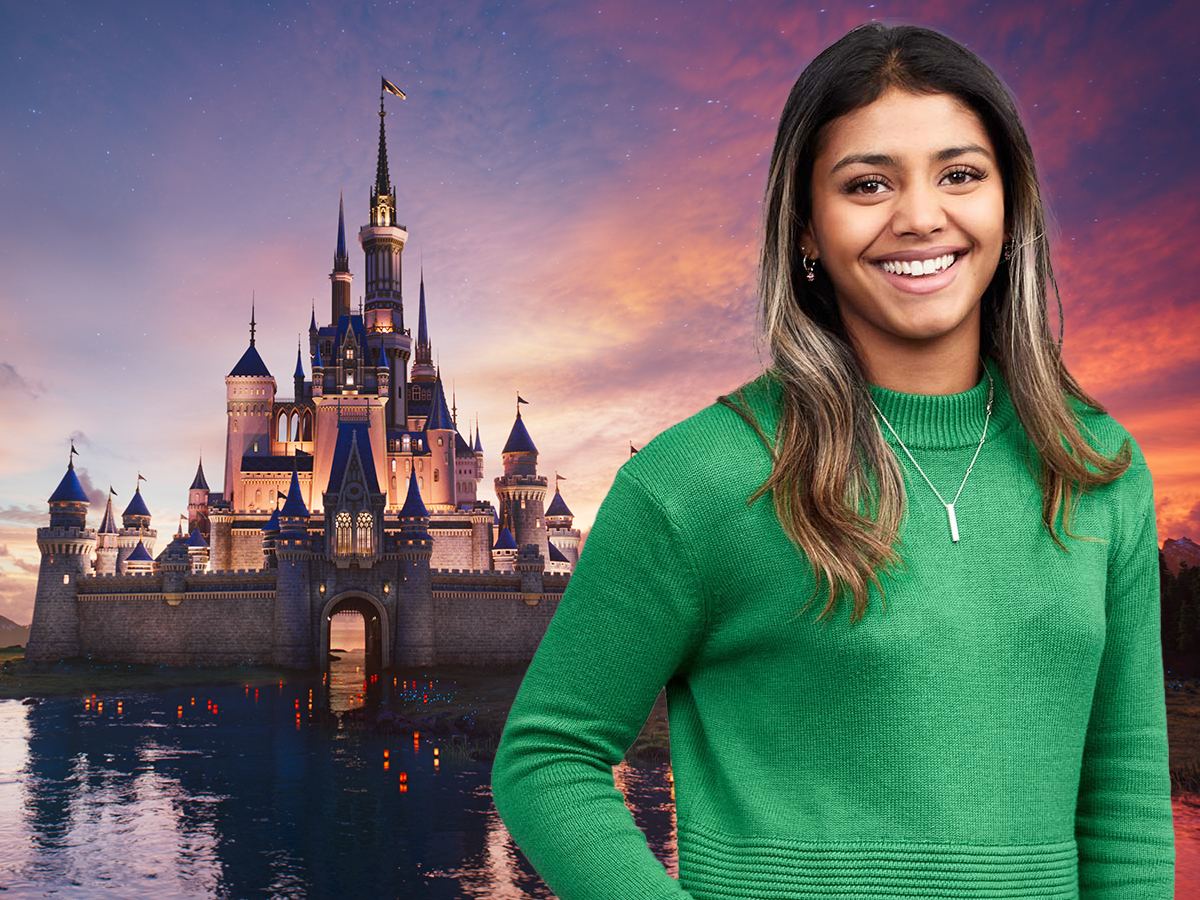 "The people make ALL the difference at Disney. Everyone is friendly and welcoming, and teams are inclusive and encourage you to be the best version of yourself."
- Sanjana, Acting Senior Finance Analyst (Disney Intern UK 2017 - 2018)
"As an animation intern, I've made strides in my own personal journey as an artist and made connections with people I admire in the industry."
- Bibechana, Disney Intern UK (2022 - 2023)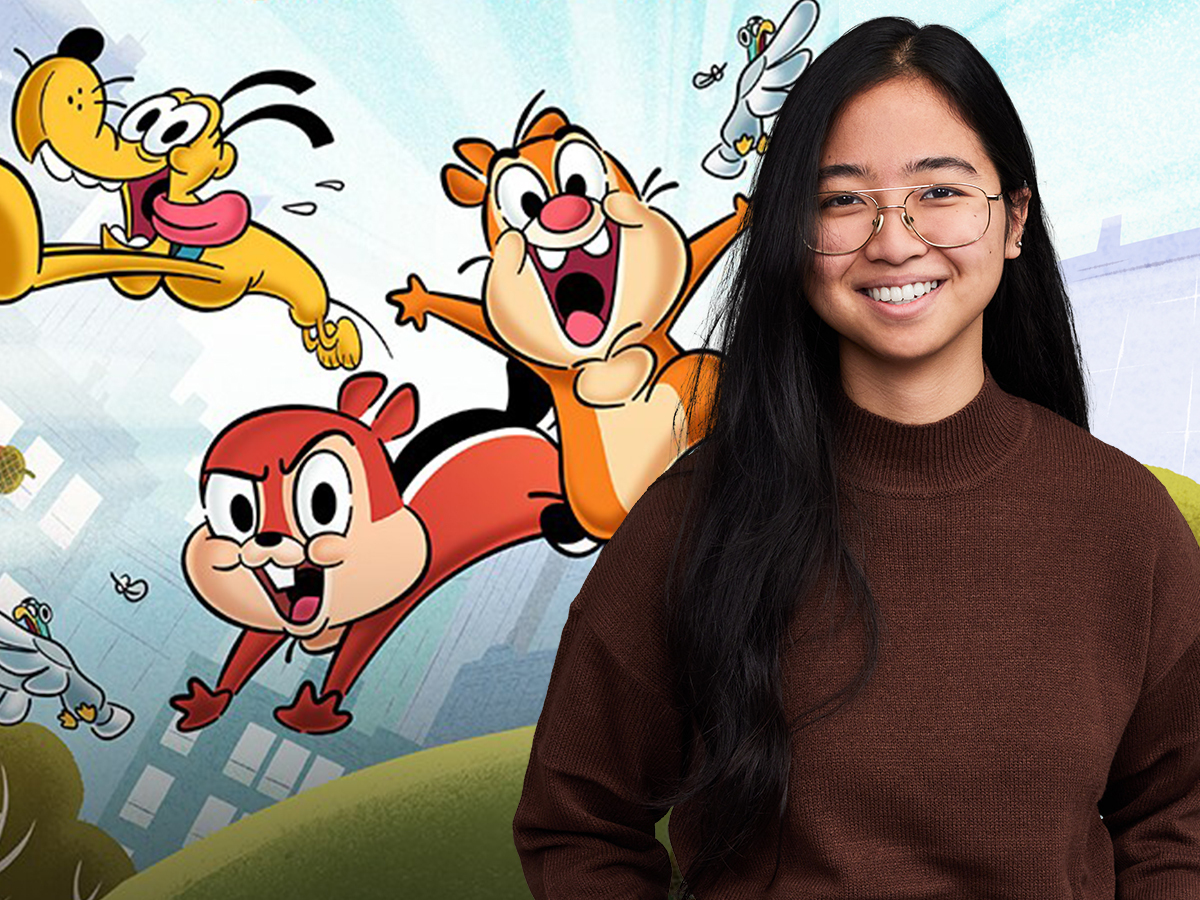 "It's important to know that the person you are at the start of an internship isn't the same as at the end of it, and that's a really good thing! You're there to learn and grow, you're not just there to do a job."
- Nik, Video Producer (Disney Intern, UK)
Disney Internships UK Programme FAQ
These are frequently asked questions about the Disney Internships UK Programme. For assessment hints and tips, please visit this blog post.
How do I notify you if I require adjustments/assistance with the recruitment process?
Please email

Recruitment.London@disney.com

with the adjustments/assistance you require. A member of our Early Careers team will get in touch to discuss and support you with this.
Can I submit more than one application at once?
No, you are only allowed to submit one application. Therefore, please ensure that you spend time reviewing the information on this website to ensure that you apply to the

programme

that motivates you most.
What is the working pattern at The Walt Disney Company?
We operate a four-day onsite model. If you require flexible working arrangements this can be discussed at point of offer.
Does The Walt Disney Company pay interns?
The Walt Disney Company pays interns who are part of the Disney Internship UK Programme.
Learn more about working for The Walt Disney Company EMEA
See what it's like to be part of the story on our Life at Disney blog.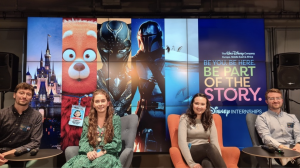 The remarkable achievements of the Disney UK and Ireland Intern Class of 2023 were celebrated at a memorable in-person event, marking the culmination of their internships as they prepared to bid farewell and return to university. The event included a captivating panel discussion featuring former Disney Interns, who graciously shared…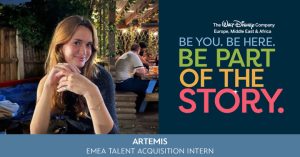 Have you ever wanted to go behind the scenes of a Disney Internship in the United Kingdom? Well, we're excited to give you a backstage look into this experience with the help of one of our talented Disney Interns who not only helps recruit the magic of The Walt Disney Company but also creates magic for every colleague she supports.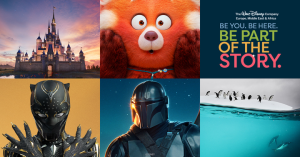 Imagine working side-by-side with industry leaders and legendary brands that create a world-class experience on a global scale. With our UK team, you can contribute to the stories of our iconic brands recognized by audiences everywhere for entertainment, information, and inspiration. Meet some of our talented employees who are making…