Spotlight on Guest Relations
Have you ever wondered what it's like to don the iconic plaid vest as a Guest Relations cast member? Maybe it's one of your dream roles, or maybe you just want to learn more about what the job entails. Luckily, the Disney Internships and Programs Education team works hard to connect you with opportunities to explore this role and many others.
As a programs participant, the "learning" component of your program offers countless learning and development opportunities, cost-free throughout the semester. Most recently, we hosted a "Spotlight on Guest Relations" information session, where students gathered in a Chatham Square classroom to soak up all things Guest Relations.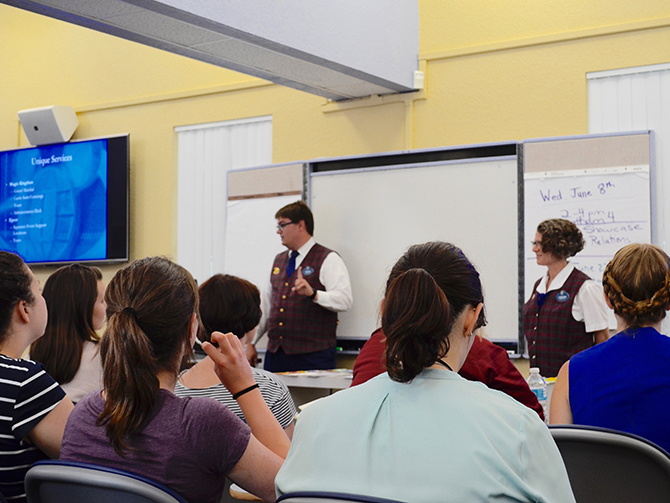 The session started out with two seasoned Guest Relations cast members explaining the everyday responsibilities of the role which included, ticket selling, foreign currency exchange and assisting guests with disabilities. The duo also shared a little bit about what makes each Guest Relations location different and the other separate opportunities associated with the role such as guided tours and VIP tours.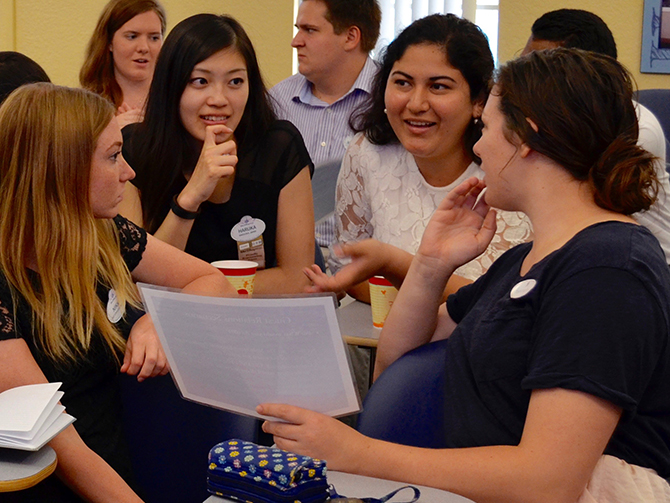 Next, the cast members gave an overview of the many tools they use and how they utilize each one to appropriately assist guests. They then explained that quick thinking and problem-solving skills are crucial to the role. To demonstrate those skills in action, students were challenged to put themselves in the shoes of a Guest Relations Host or Hostess during a fun activity. Teams were given a scenario and asked to explain exactly which tools they would use to help their guest. There were no right or wrong answers and the students quickly learned that Guest Relations is all about following your heart, within reason of course!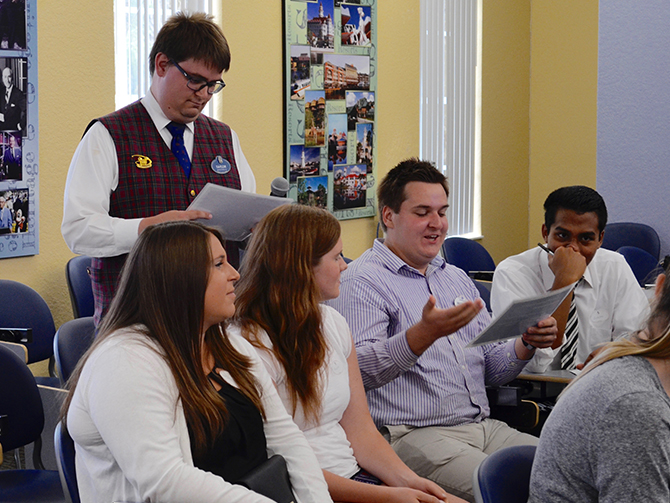 After the session ended, participants were able to ask questions, as well as meet the Guest Relations cast members. The students ultimately walked away with a better understanding of the role, which is certainly the goal of these spotlight sessions!
Did you miss this session? Don't worry! There are plenty of other opportunities for professional development through the Disney Education team! From résumé workshops to networking, we have you covered. Don't forget to check The Communicator each month for the latest Education updates!