Disney Programs recognizes first participant to achieve the Goofy Graduate certificate
By: Amanda V., Disney Programs Communications Intern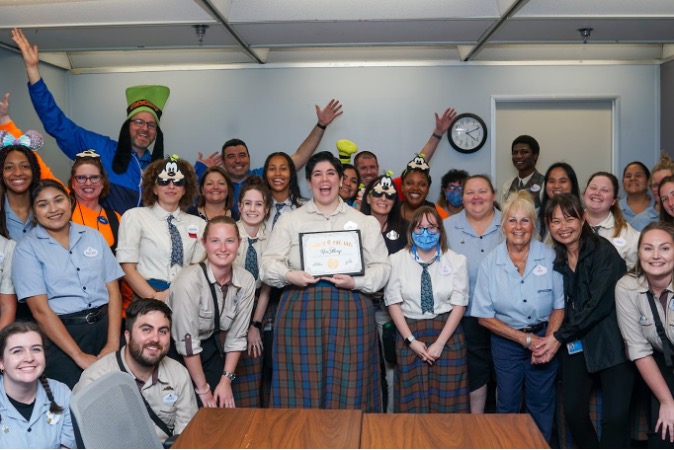 The Disney Programs team was thrilled to award the very first Goofy Graduate certificate last month to Bre, a Disney College Program participant who works in merchandise at The Emporium within Magic Kingdom Park.
The Disney Programs learning team introduced the Goofy Graduate certificate this spring to recognize and celebrate participants who go above and beyond when it comes to attending Disney Programs learning sessions. Only those who complete 100 hours of learning on their program are recognized as a Goofy Graduate.
In addition to the Goofy Graduate, participants can also earn a Daisy Diploma after completing 10 hours of learning, a Ducktorate after completing 50 hours and a Mouseters for completing one of the multi-week sessions. Learning certificates are a way to congratulate participants for making the most of their programs.
As the first Goofy Graduate, we wanted to do something extra special, so we surprised Bre at her work location to give her the good news. We asked Bre all about her experience and her journey to become the first Goofy Graduate!
How does it feel to be our very first Goofy Graduate?
I have to be honest – I can't believe I did it! I worked hard to get my Goofy Graduate, and I feel very proud of myself. Prior to receiving the Goofy Graduate, I also earned a Daisy Diploma, a Ducktorate and a Mouseters. Growing up, I've never gotten academic achievements, but now I can say that I've earned four! It truly is an honor to be the first.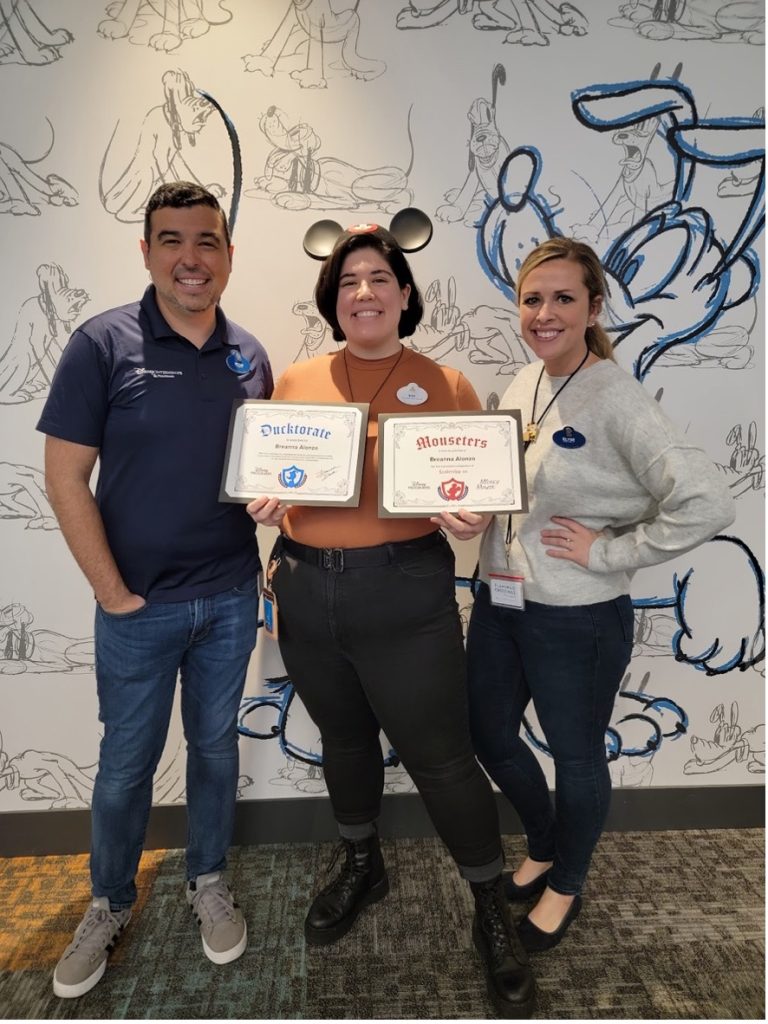 What was your motivation behind attending so many of our sessions?
I loved having the chance to meet with Disney instructors, artists, and executives I thought I would never meet. I also got to experience special tours of the many Walt Disney World attractions through Discover Disney offerings. Getting to see the behind the scenes of many attractions was another motivator. I think one of my biggest motivations, though, was the support and kindness that the learning team showed me during my program. In every class I went to, they encouraged me to learn, and even when times were tough, I knew I could reach out to the learning team for support.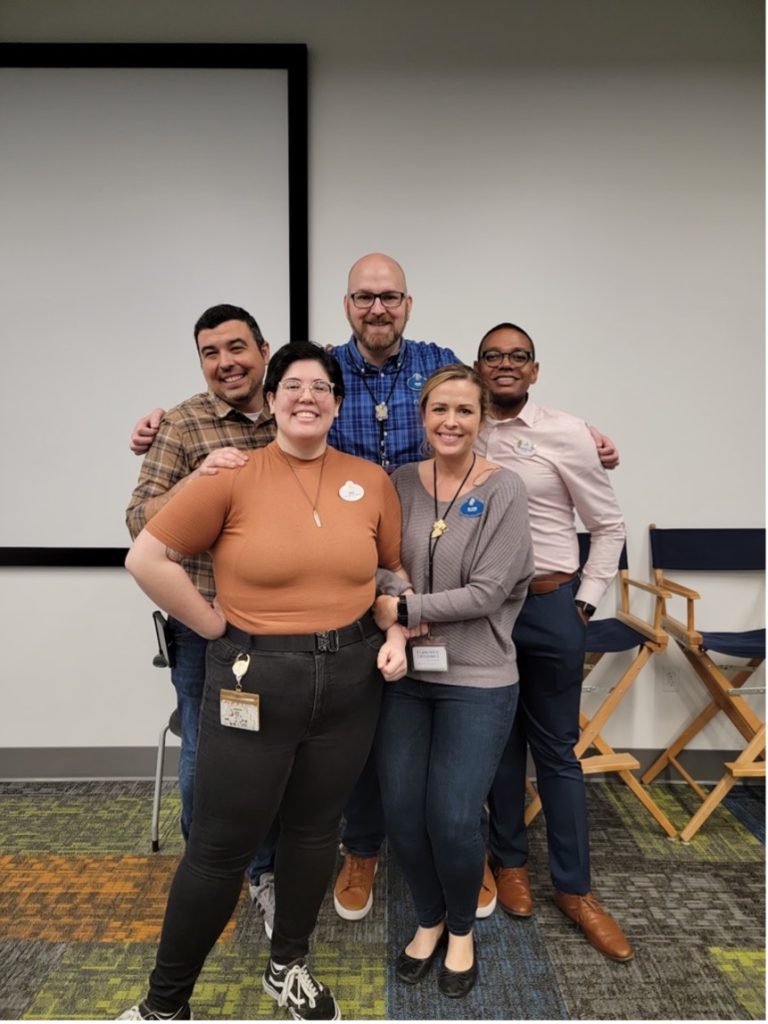 What has been your favorite session so far? Why?
My absolute favorite session that I have attended so far was Disney Pencil Magic with Stacia Martin. She was so incredibly kind and supportive of learning. I had the honor of receiving a signed drawing of Scrooge McDuck and talking with her about my goals as an artist! It was so nice to hear her journey from being a cast member to becoming a Disney legend! I hope to see her again, and hopefully someday as a professional artist myself.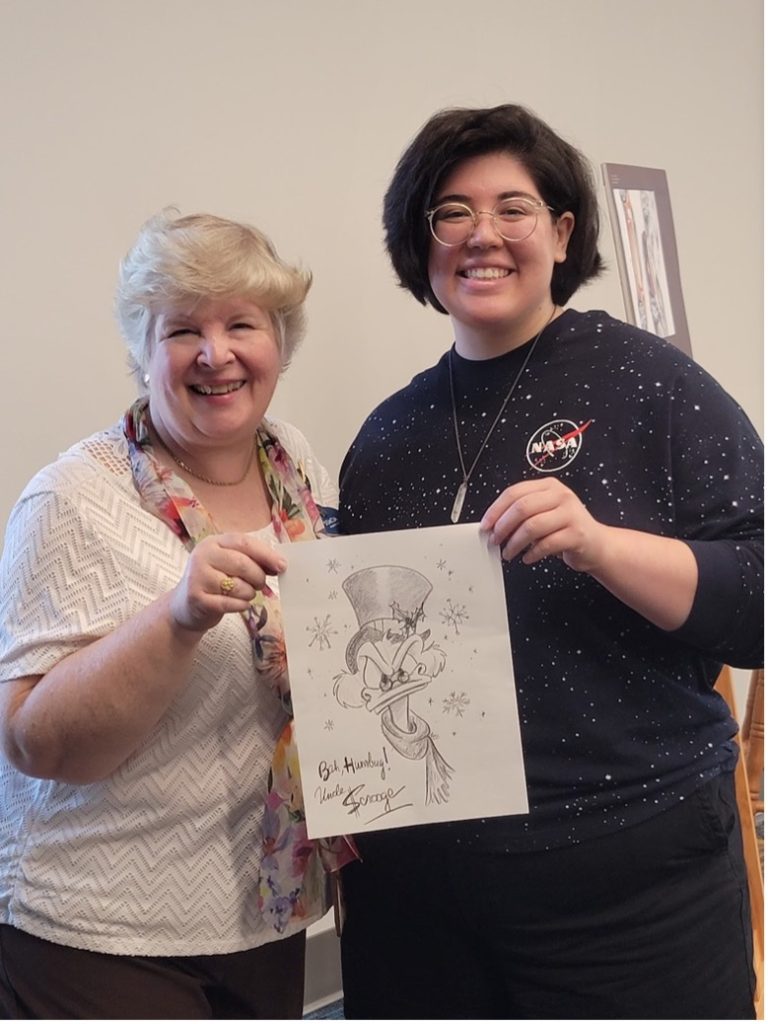 What do you feel you have gained from making learning such a big part of your program?
I feel I have gained confidence and passion for learning new things. Anything is possible, and I truly think you can do anything once you realize it! I have also gained the confidence that I truly am able to achieve anything if I work hard for it.
Would you recommend attending sessions to other participants?
Yes! I will always recommend attending these sessions. You could miss out on a connection, miss surprising experiences. You never know what may come out of it!