Alumni Spotlight: Charlie, Merchandise Coordinator at Disney's Fort Wilderness Resort and Campground
Charlie was one of the first Disney College Program participants to arrive back at Disney's Fort Wilderness Resort and Campground when the program reopened. Now a Merchandise Coordinator at Disney's Fort Wilderness Resort and Campground, Charlie shares the professional growth they experienced after their Disney College Program.
Charlie participated on Disney College Program in 2021, working in merchandise at Disney's Fort Wilderness Resort. After their program, Charlie moved into a part-time custodial role at Disney's Port Orleans Resort – Riverside, where they would also pick up shifts in merchandise. This led them to where they are now, coming full circle as a full-time coordinator right where they started their Disney journey: Disney's Fort Wilderness Resort.
"The opportunity to try a different role helped me to grow so much," Charlie says about their journey. "Make those connections, don't be afraid to reach out to your leaders, and make your intentions with the company clear. If you advocate for yourself and communicate your goals, those who have the experience can help guide you." Charlie is working towards becoming a Guest Experience Manager someday and hopes that their hard work and networking will help them achieve this goal.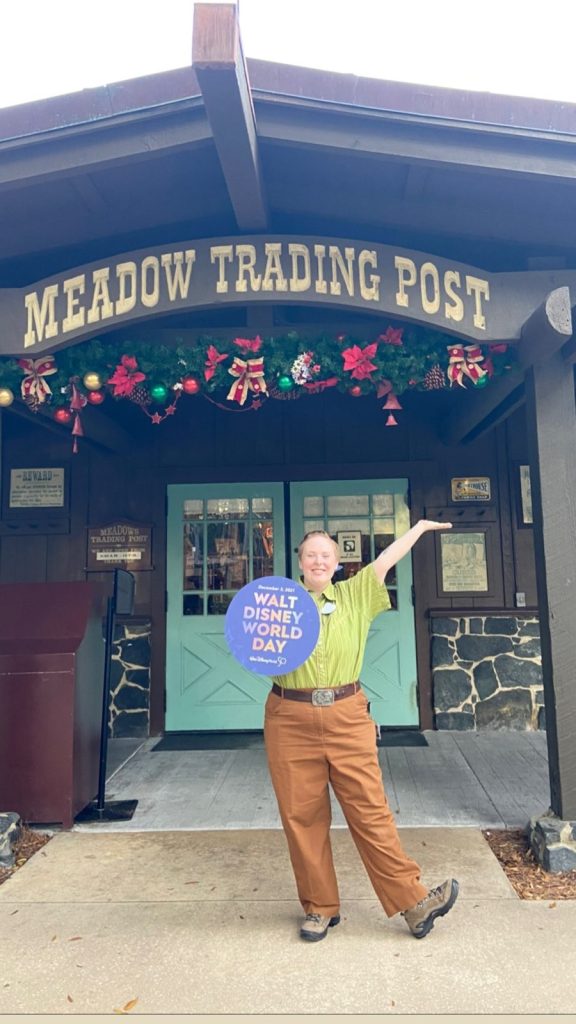 Charlie's goal of becoming a Guest Experience Manager is also important to them to further showcase and emphasize Disney's fifth key of inclusion: "As a member of the LGBTQIA+ community and a Deaf person, [the inclusion key] is very close to my heart." Charlie shared that they have neon green hearing aid molds to match their costume and that the visibility helps kids see their culture in real life. When interacting with other members of the Deaf community – especially children – Charlie shares, "I love these guest interactions and getting to see them become more confident in their hearing aids during our conversation." That's not the only way Charlie has promoted inclusion – their commitment has also continued backstage. "I also rolled out a way to display cast members' pronouns backstage and was given that opportunity to spread knowledge about why it is so important."
The highlight of Charlie's Disney journey so far has been all the people they've met. "Both cast and guests have truly made the experience the best." Since the beginning of Charlie's Disney College Program, they have built some extremely special relationships with guests, cast members, fellow Disney Programs alumni, and especially their peers here at Disney. "My work family is a big reason why I've made it to where I am in my personal and work life. No matter what was going on in my life, my coworkers had my back, and I am so thankful for all of their support and guidance."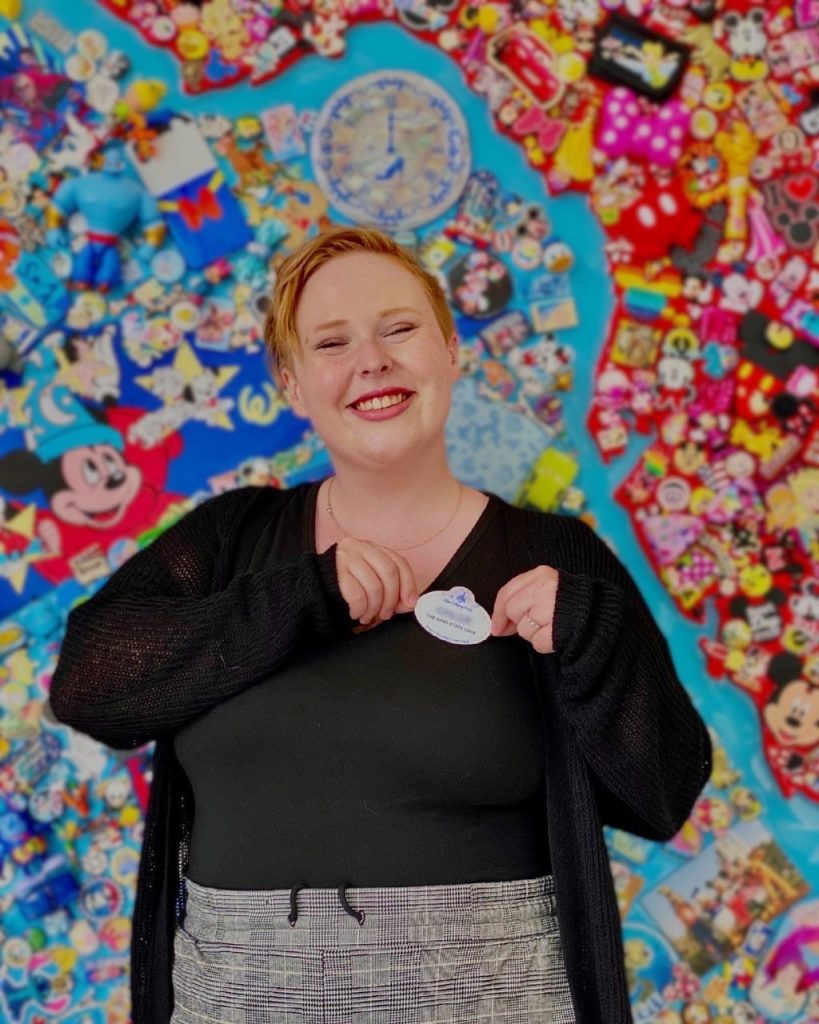 "The College Program is what you make it," says Charlie, sharing their advice for other Disney Programs participants. "Be yourself and you'll have a great time, others appreciate authenticity." No matter where you are in your career, building relationships through networking and staying true to your passions will help get you where you want to be, just as Charlie learned for themselves!