What's the big deal about learning offerings on a Disney Program?
The learning component of Disney Programs is one of the many things that make our programs and internships at Disney so unique. We offer countless offerings and opportunities for our participants to further themselves and their career goals. We asked Brandon Rhodes, a Program Experience Manager on the Learning team, to help shed some light on what makes learning here so special.
Tell us about the learning offerings available to Disney Programs participants.
We have a wide range of learning experiences broken into several categories:
Academic Support: Many of our participants are enrolled in classes through their colleges or universities during their program. We provide Exam Proctoring and Independent Study Hall where we work with their workplace scheduling teams to designate time off for their classes and studies.
Experiential Learning: The Walt Disney World® Resort is the perfect learning lab! We get to take participants to various areas around our property and show them how we bring our guest experiences to life. They can experience a behind-the-scenes tour of our world-famous theme parks and resorts and get a peek behind the curtain at what it takes to bring our guest experiences to life.
Career Path Development: Participants can build those skills to help them navigate their careers. Build better resumes, polish interview skills, learn the importance of networking and even how to market yourself in a digital world.
Instructor-Led Experiences: Participants can enroll in various sessions including multi-week series like Leadership 101 and Exploring Disney Hospitality or guest speaker panels and special engagement offerings like meeting Jodi Benson, Disney Legends and Executives from around the company.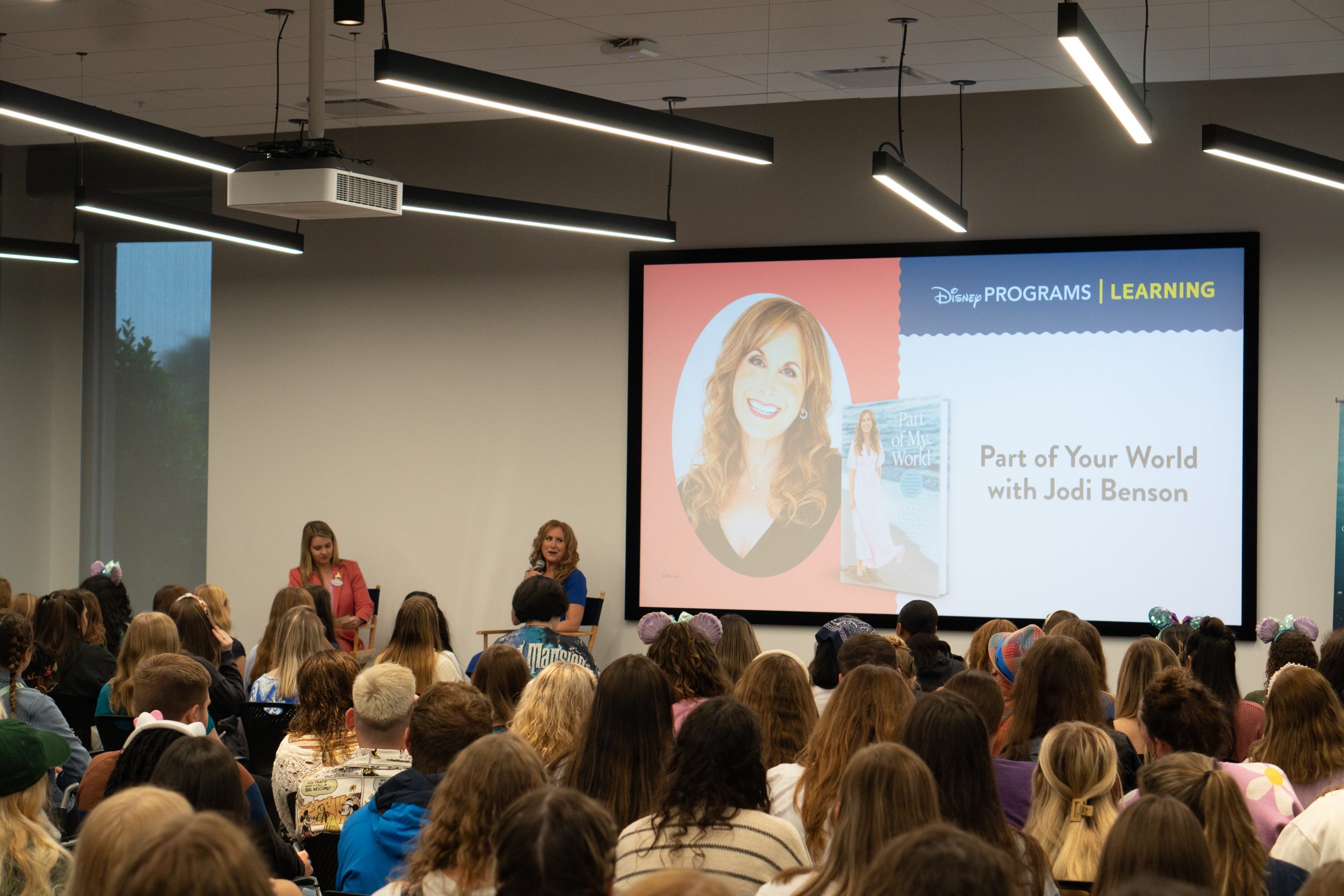 How does the learning team determine what kind of experiences to offer?
Participant surveys and direct feedback are a few ways we determine what kind of sessions to create or host. We also leverage information such as degrees or majors to identify key areas of focus. For some of our offerings, we look at current trends and research to determine how to bridge the gap when it comes to communication and other important life skills. The Disney Programs learning team also partners with Disney recruiters to explore how we can align our offerings with future career opportunities at Disney.
When developing these opportunities, how do you put participants at the center of the process and keep their experience top of mind?
Many participants enjoy interacting with our guest panelists and facilitators. We are always brainstorming creative ideas that will make participants feel like they are part of our sessions instead of a classroom lecture. Participants enjoy networking and we often build time into the end of sessions for them to meet and speak with our guest panelists.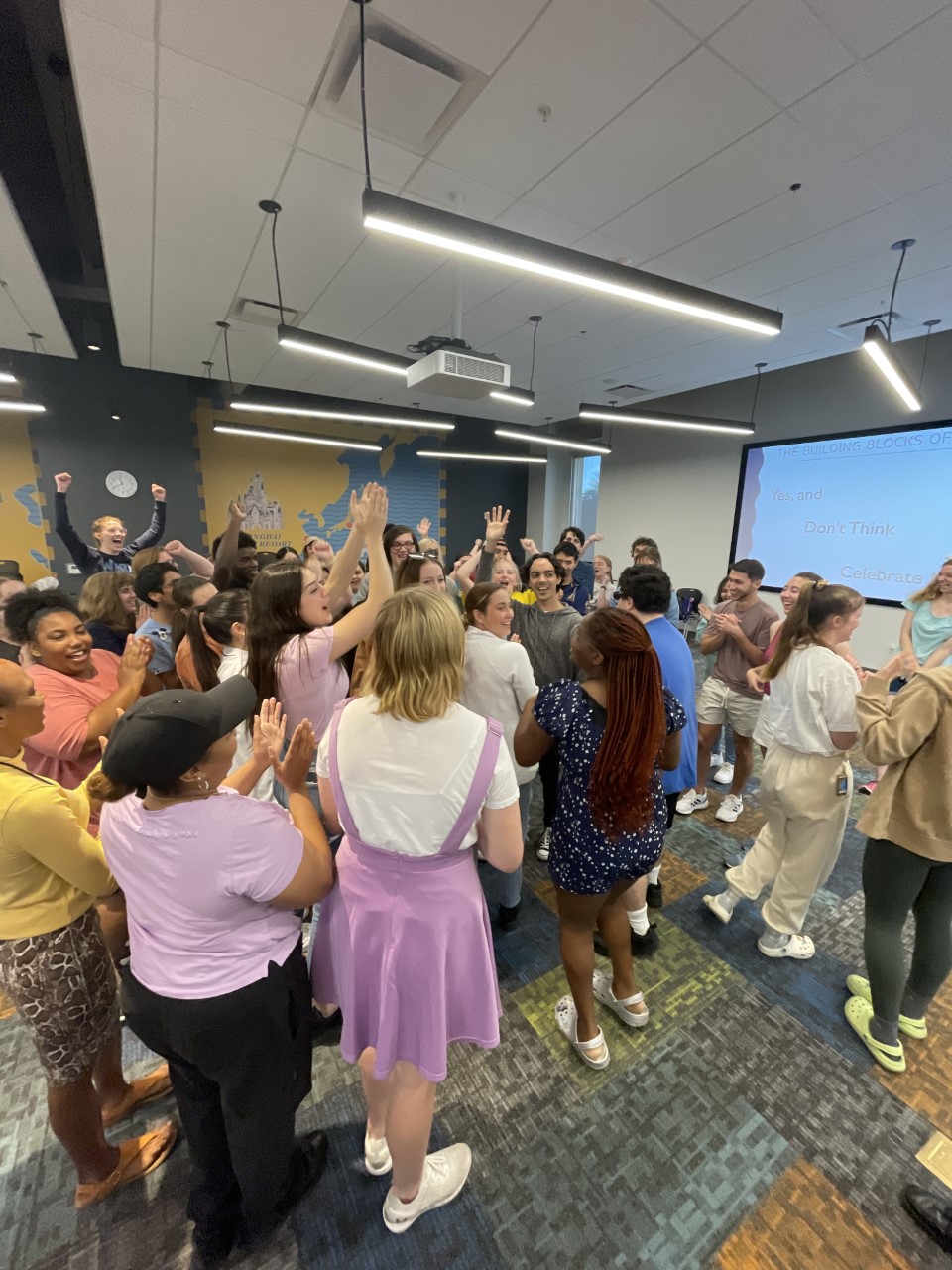 Why are these offerings so beneficial to our participants?
Our learning experiences give participants insight into what makes The Walt Disney Company the entertainment industry leader. These experiences provide participants with a chance to enhance their life skills, which will apply no matter where their career takes them. These experiences also introduce the endless possibilities available after completing a program. We find that many of the participants who regularly attend our learning offerings develop successful careers with Disney down the line.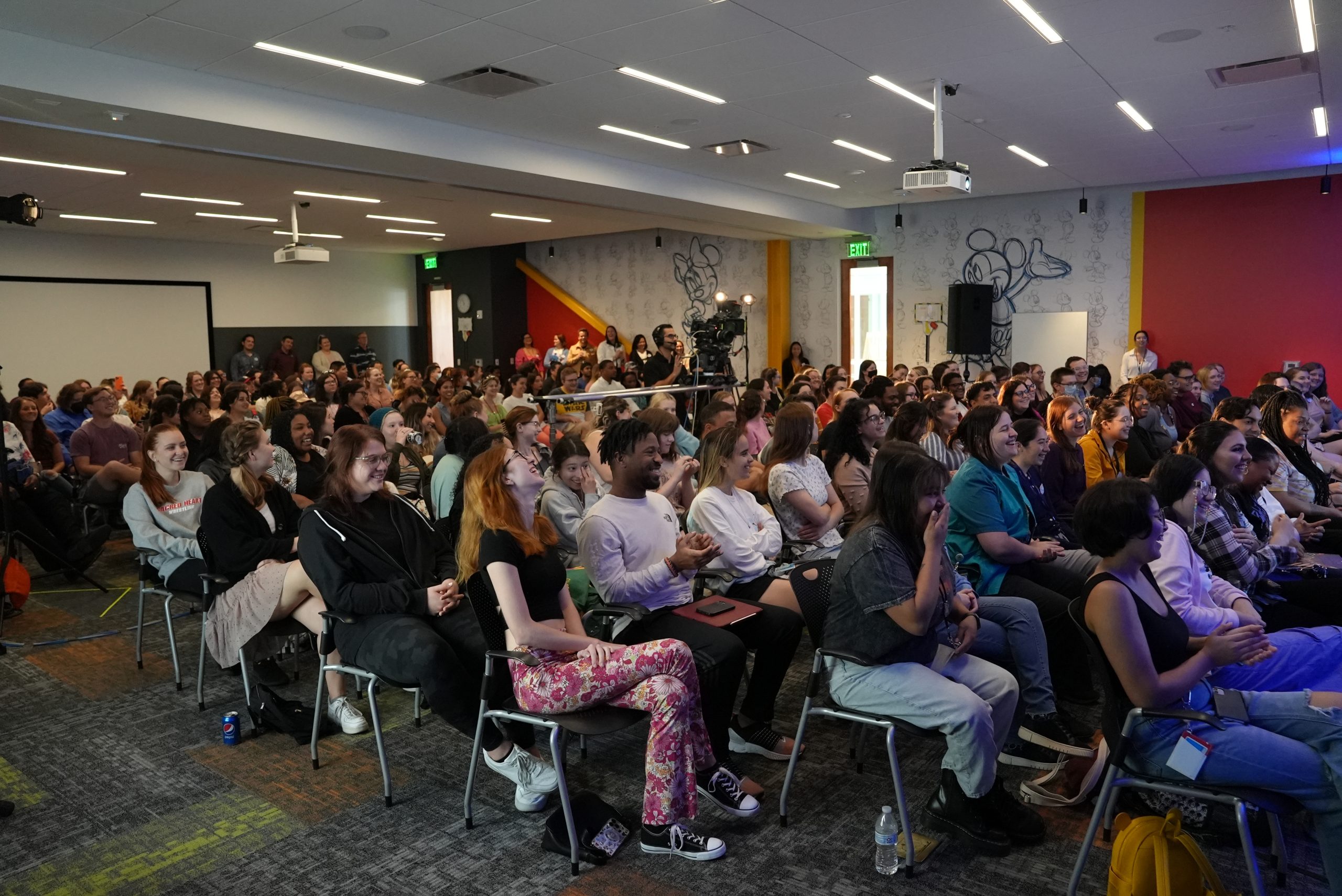 What is your favorite part about bringing these unique experiences to our participants?
In our multi-week sessions, we typically start by asking the room to "tell me something good", and each week we hear great stories of participants that were promoted to trainer or coordinator positions, were invited to interview for various roles or leadership positions, and so much more. How can you leave a room and not grin ear to ear after hearing all those success stories?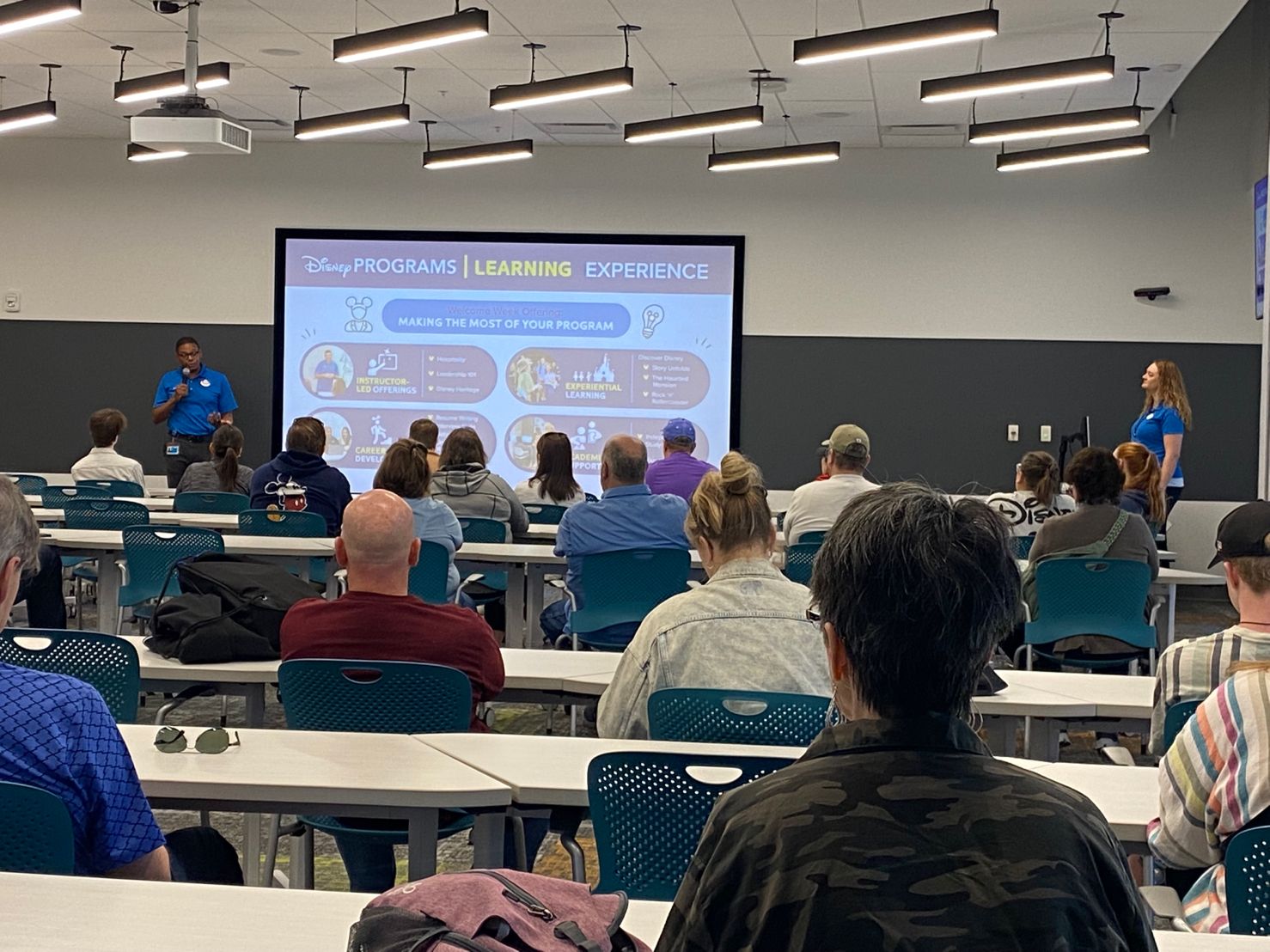 What has been your favorite offering we've held recently?
A few of my favorite offerings include the Special Engagement sessions (unique, one-time offerings) featuring notable icons such as Jodi Benson (Disney Legend and voice of Ariel from Disney's "The Little Mermaid"), Dr. Johnetta Cole (Author of "African Proverbs for All Ages"), and Walt Disney Studios Animator, Michael Woodside.
As you can see from our chat with Brandon, there are so many opportunities through the learning component of a Disney College Program! For more information, visit DisneyPrograms.com or our support site!