Participants attend first Animator Spotlight Session with Michael Woodside
Walt Disney Animation Studios has created and produced over 60 feature films since their first release in 1937. For 100 years, they have been one of the leading studios in animated films, characters, and storytelling.
Knowing this, it's no surprise that many aspiring animators and college students find themselves participating in one of our Disney Programs and Internships! With high hopes of getting their foot in the door and jumpstarting their career with The Walt Disney Company, students have unique opportunities during their program that cannot be found anywhere else – including getting to hear from some of the teams that help to bring our animated films to life.
Earlier this month, our participants had the chance to hear and learn from Michael Woodside, one of Walt Disney Animation Studios' talented animators. Woodside has worked on many beloved Disney films including but not limited to "Wreck-It Ralph", "Zootopia", "Encanto" and more.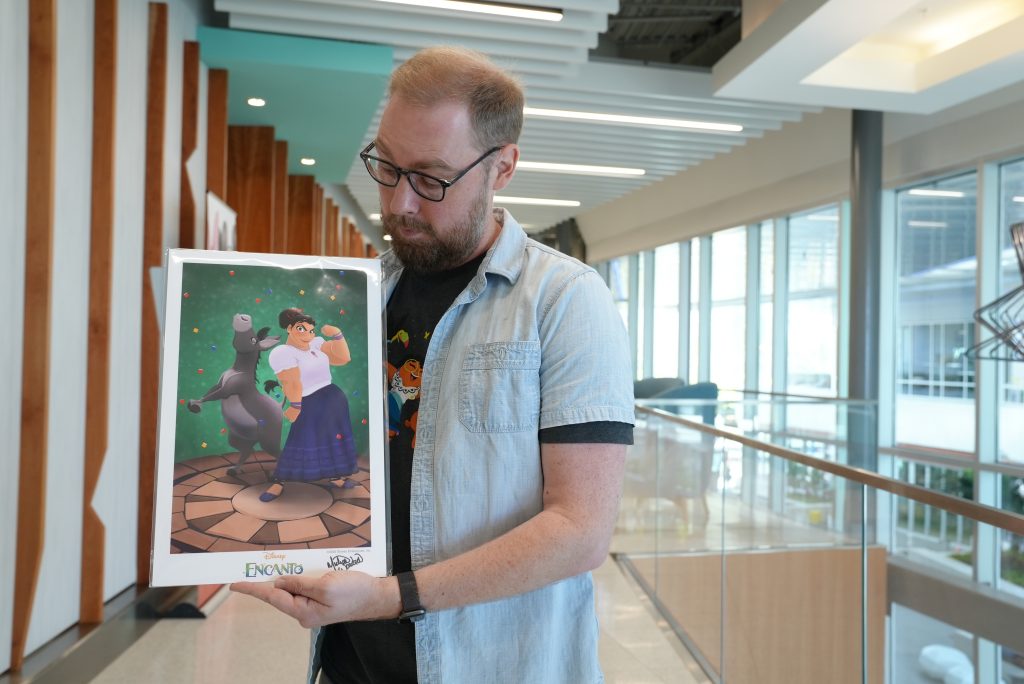 The session was an overwhelming success with one of the best turnouts we've seen at any of our learning offerings! Participants were so excited, and the positive energy in the room was palpable. But our participants weren't the only ones happy to be there; Michael was equally thrilled to have the opportunity to share his story with participants, stating, "They are the Disney difference – they keep the magic alive."
Having once worked in the Disney Parks himself along with being a frequent visitor growing up, he understood how vital program participants are to our theme parks and resorts here at Walt Disney World® Resort. Not only did our participants take away a new wealth of knowledge and excitement, but Michael even autographed lithographs of his own personal artwork featuring Luisa from "Encanto" – one of the characters whose animation he supervised – for everyone in attendance!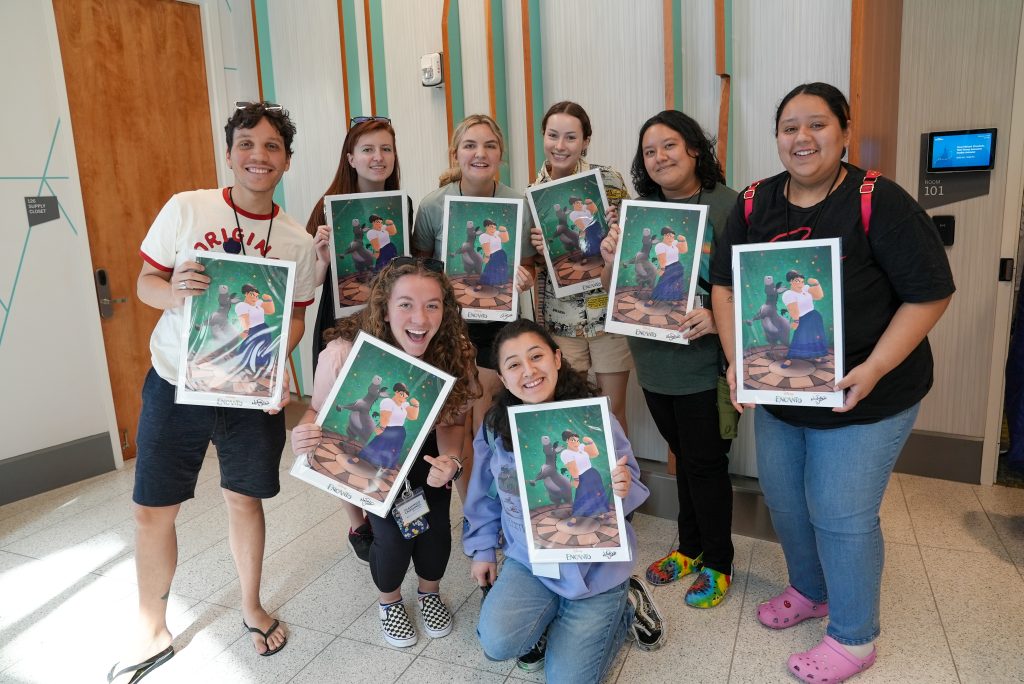 We look forward to offering even more sessions for various interests and career goals. Our animation session with Michael Woodside is just one example of all the wonderful opportunities program participants can experience while here at Disney!
Learn more about participating in a Disney Program at DisneyPrograms.com.