4 things to know if you're currently enrolled in school during your Disney Program
Are you currently enrolled in school and thinking of participating in a Disney Program? Whether you plan to continue taking classes online or want to receive credit for the program through your school, there are a few important things to know!
Disney Programs offers dedicated time off for classwork through Independent Study Hall.
Independent Study Hall provides dedicated time off of work each week to ensure current students have ample time to complete assignments for online courses during their program. Learn more about how you can take advantage of Independent Study Hall here.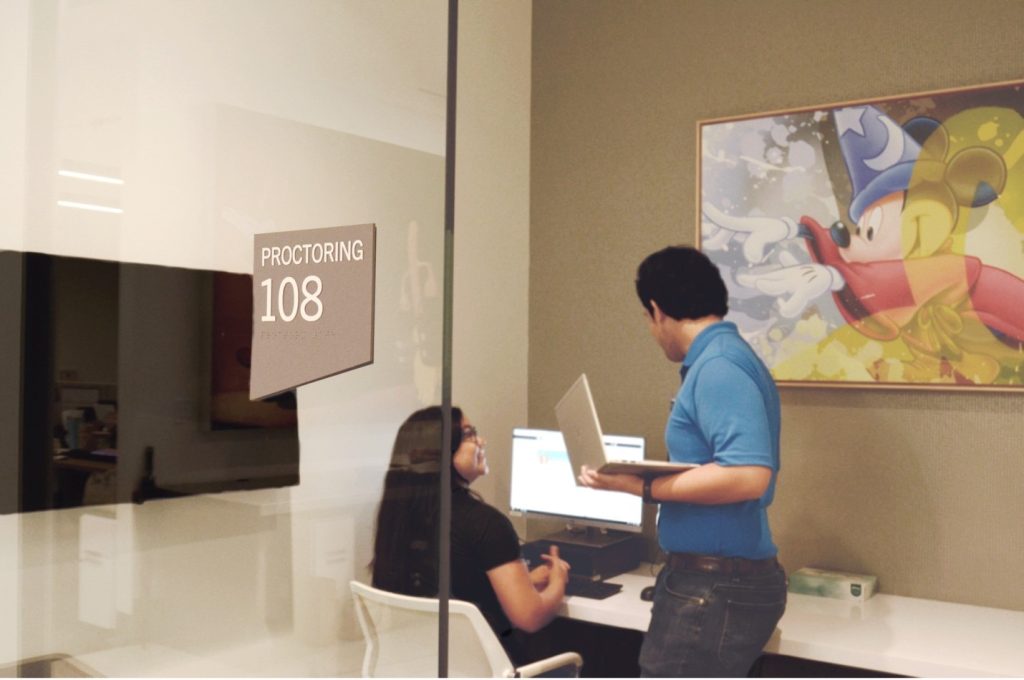 Need an exam proctored? Disney Programs provides exam proctoring appointments.
We offer proctoring services for all Program participants at the Disney Programs office inside Apprentice Hall at Flamingo Crossings Village. Learn more about how you can set up exam proctoring here.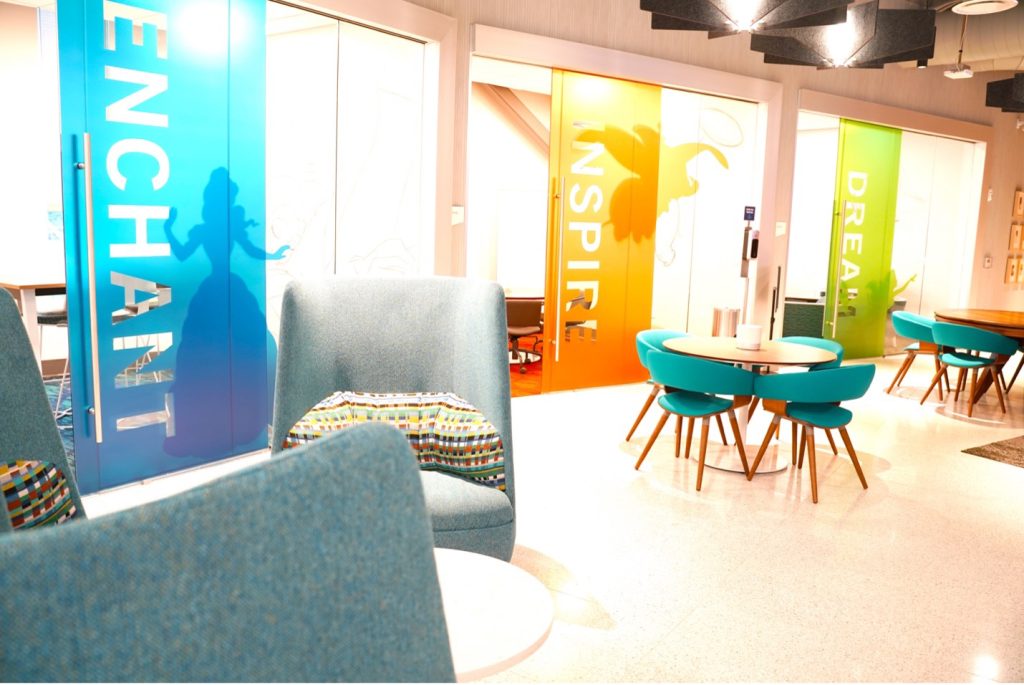 Flamingo Crossings Village has a host of quiet spaces to focus on schoolwork.
It can be challenging to focus on your homework in some environments, which is why we encourage participants to take advantage of the Innovation Nooks in the Flamingo Crossings Village East and West Community Centers. Not only are these spaces beautifully themed and fun to look at, but they are designed with productivity in mind. You don't need to check out a space – just drop into any open Innovation Nook at any time. Bonus: The Community Centers are open 24/7!
Some schools offer college credit for participating in a Program!
Did you know that you may be able to earn credit for participating in the program? If you're a current student, we encourage you to talk with your academic advisor about what options are available for earning credit. It is important to note that all credit decisions are at the full and final discretion of your college or university, as Disney Programs cannot grant, guarantee or otherwise award any form of credit. Learn more about if you can get college credit for your Disney Program here.
Note: this blog was published in February 2023. If you are reading it after this date, please understand that information is subject to change. If you have questions about any Program offerings, you can reach out or reference our FAQs on Support.DisneyPrograms.com.