Participants share their gratitude for friendship and their Disney College Program experience
After applying to and accepting an offer for a Disney Program, there is so much excitement that sets in! What will my role be? What will my roommates be like? What is the first park I'm going visit?
But, amidst the excitement, there may also be some fears for the unknown. What will it be like to be so far from my family? Will I be able to find my way around a new place? How will I make new friends? All these thoughts are completely normal – even expected – for your Disney Programs experience.
In the days of social media, meeting others who are Disney-bound is easier than ever. One group took this to a whole new level! Calling themselves the "Boo Crew," a group of participants with the same arrival date close to Halloween connected online ahead their program. From there, a Facebook group that started as a few new friends grew to a group of over 100 participants all with the same move-in day of Oct. 10.
Boo Crew member Darcy said, "Anytime anyone new joined the group, we all made a big deal about that person and welcoming them in! People were allowed to share as much or as little about themselves as they liked in the group, and that's how other smaller groups formed within the larger Boo Crew."
Eric, another Boo Crew member, said "The Boo Crew feels like a one, big family, then the smaller groups are like your core, nuclear family. Everyone has someone they connect with."
Since their arrival on Oct. 10, the Boo Crew has been staying busy with work and enjoying every moment of their Disney Programs experience! They plan themed movie nights, go to the theme parks together, attend community events together, and they have even created an extended version of the "Goose Chase" game introduced at arrivals. To help the larger group stay connected, Eric regularly creates and shares prompts in the game app for everyone to play along. In a few weeks, the group will gather together for a holiday cookie swap and crown a "Goose Chase" winner with a festive prize box they all have contributed to.
As we approach Thanksgiving, members of this close group unanimously agreed that they are all thankful for their Disney Programs experience, but also the new lifelong friendships it has brought them.
Boo Crew member Adrianna said "Every day I have moments of realization that this is my life! I get to make amazing memories for guests in my PhotoPass role, and on my days off I can go to any park at Walt Disney World with any of my new friends. I already don't want my program to end!"
Adrianna continued, "I'm here to enjoy each moment and make memories that will last a lifetime with this group! I know we will all stay in touch and be able to help each other in different ways down the line."
When asked what advice they have for future Disney Programs participants, the Boo Crew's advice is simple: DO IT! Take the step and do a Disney Program! They all agreed the Disney Programs experience is magical, but you are here to work. And if you keep an open mind, the work you do becomes magical moments for the guests you work with, for the cast members around you, and for yourself!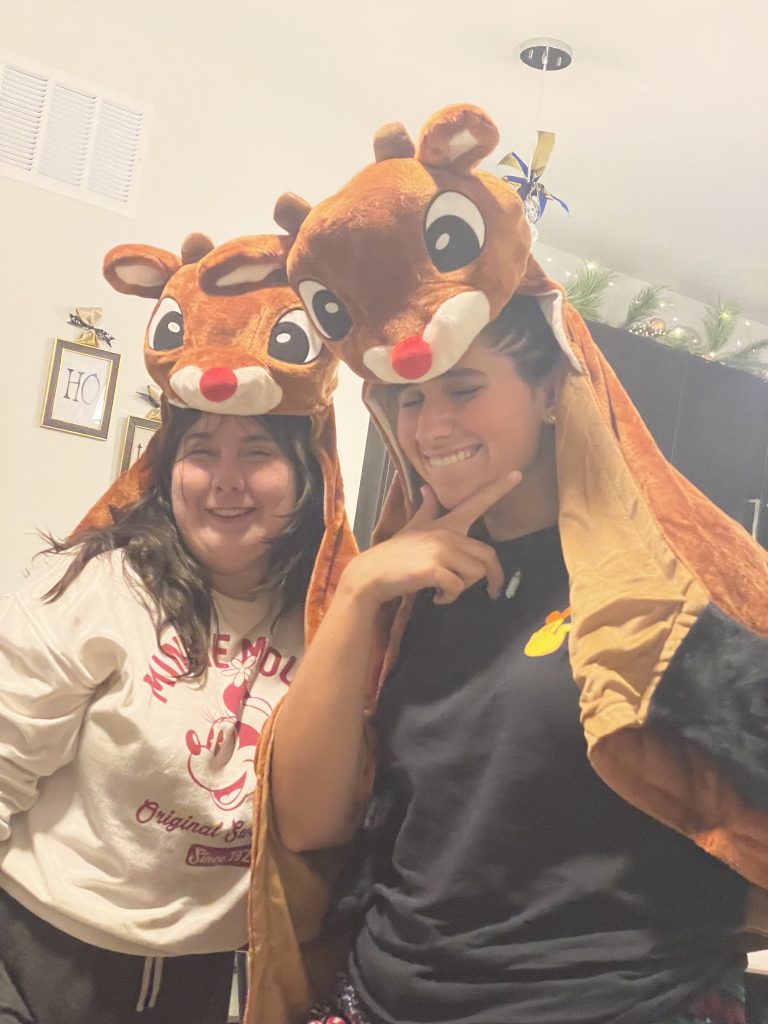 Member Kenzie said, "It's so cool to be a part of making magic! One of my favorite things at work is seeing little kids light up when you call them 'Princess', and they remember that they are a princess and they are at Disney World!"
But as we know, Disney Programs magic goes beyond your role. The magic you will get from your Disney Program has everything to do with the friends you get to have the experience with.
"We definitely lucked out with the Boo Crew, but even if you don't begin your experience with a group like this, there are so many people to become friends with! Roommates, coworkers, other participants you will meet on arrival day, on the bus, or at events. You will be able to find someone who is going through something similar to you," Kenzie said.
Ready for your own Disney Programs experience, and all the magic and friends it will bring you? There is still time to apply to the Disney College Program and discover new magic for and within you!