Disney Programs Participants receive their Mouseters for the first time in three years!
For the first time in nearly three years, Disney Programs participants had the opportunity to take part in an instructor-led course during their Program. These 5-week learning offerings give participants the opportunity to explore unique topics that are valuable to The Walt Disney Company. In May, participants attended the first Leadership 101 series, which focused on key characteristics and practices necessary to become an effective Disney leader. Participants who attended all classes received a Mouseters certificate – a certificate of Disney Programs academic accomplishment – after completing the course series!
Jack, a Disney College Program participant, was part of the first class that completed the series in May. When asked what his reason was for pursuing his Mouseters certificate through this course, he shared, "I aimed to absorb as much knowledge as I could in order to make myself a better leader and person, which is a skill I will carry with me beyond my College Program."
"I enjoyed learning about different leadership styles," Jack shared when asked about his favorite takeaway from Leadership 101, "and how you can flex your style to adjust to other people and communicate effectively."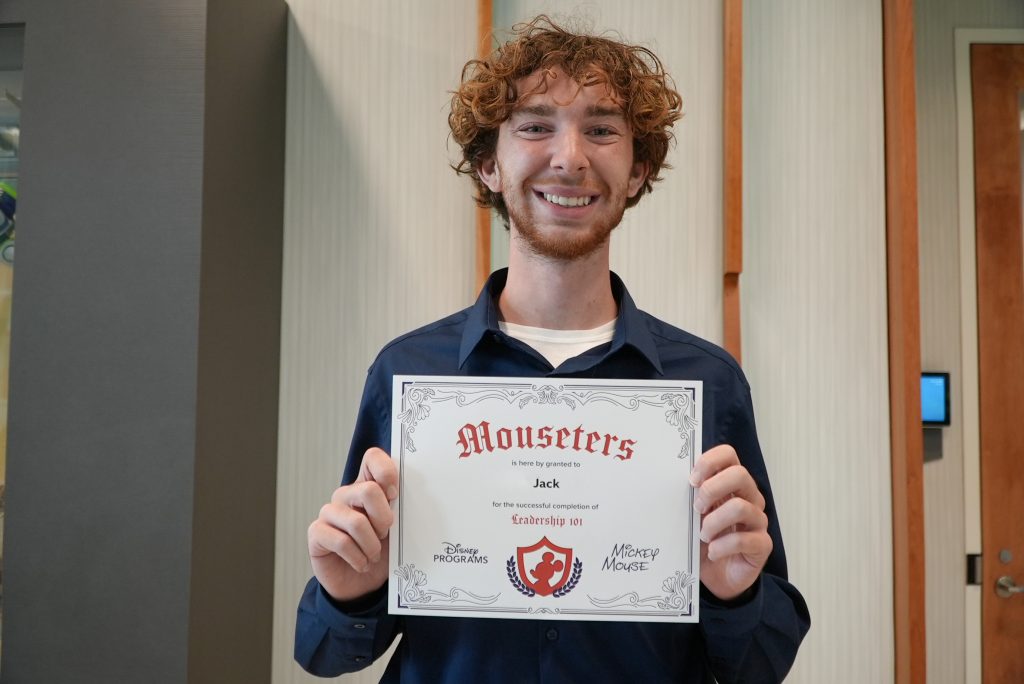 Ryan, a Program Experience Manager, and the instructor for the class, shared that the premise of Leadership 101 is also to expose participants to real life scenarios they could experience at our Disney Parks and teach them how to approach those scenarios with a leadership mindset.
One thing we know for sure is that many of our participants enjoy learning beyond their work location. "The development portion of your career path is something you learn through experiences, but taking a class [through my program] has provided that groundwork, so I can apply those principles more clearly." said Katelyn, a Disney College Program participant who also recently completed Leadership 101 and earned her Mouseters.
This is only the beginning, as the Disney Programs team plans to launch even more instructor-led series and learning offerings over the coming months. "The more you put into your program, the more you are going to get out of it," says Ryan. "I am so thrilled to be able to teach people who I truly believe are the future leaders of our company, and I encourage anyone who is looking for development to register and grow themselves with these opportunities that are exclusive to Disney Programs."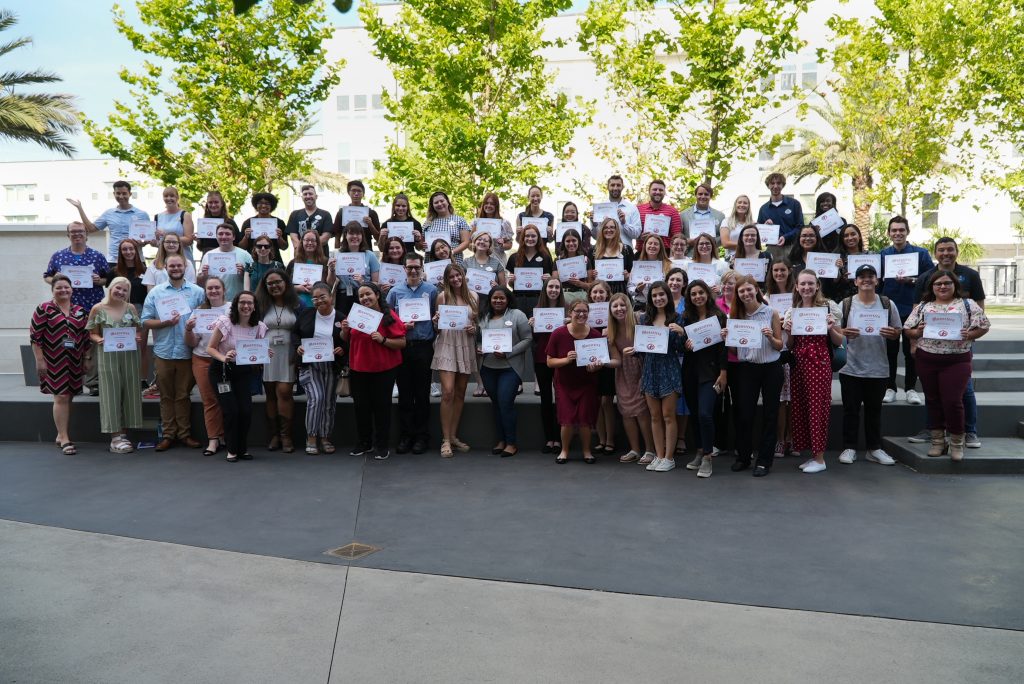 Head to DisneyPrograms.com to learn more about learning and education offerings exclusive to Disney Programs participants!
Current participants can begin pursuing their Mouseters by visiting DORMS to enroll!