Participant spotlight: Making waves with chalk art at Typhoon Lagoon
At Disney's Typhoon Lagoon Water Park, one College Program participant has been using his background in illustration to create a very special sort of magic.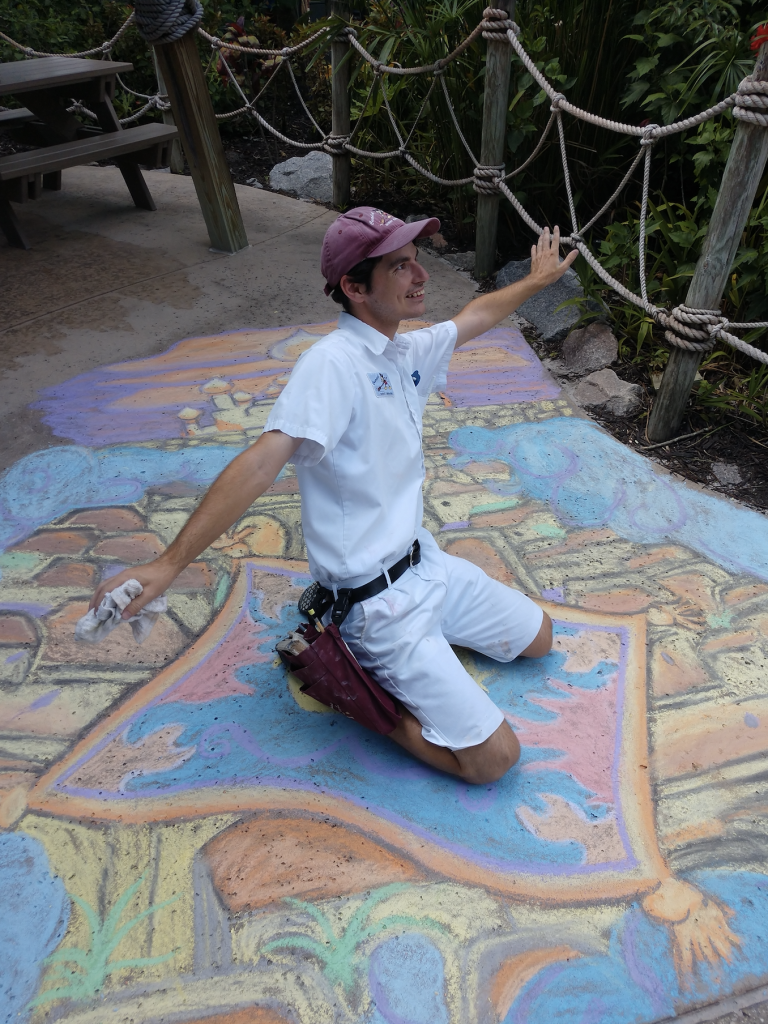 As a custodial cast member, Chris has been able to create breathtaking chalk art on the sidewalks of Disney's Typhoon Lagoon Water Park. Chris begins each drawing by sketching out the design in a sketchbook that conveniently fits in the pocket of his costume. He then uses that sketch for reference when creating the artwork onstage. He says that it began as something fun to pass the time, and never imagined that it would become something that he was known for.
Chris tries to change it up each day, by drawing a character that he has never drawn before or one that he hasn't drawn in a while. Chris' favorite thing to draw are what he calls "magic portals" – large drawings that look like scenes you can jump right into, much like they do in Mary Poppins! "So far no guest has been able to actually jump into the movie scene," Chris jokes, "but we still try."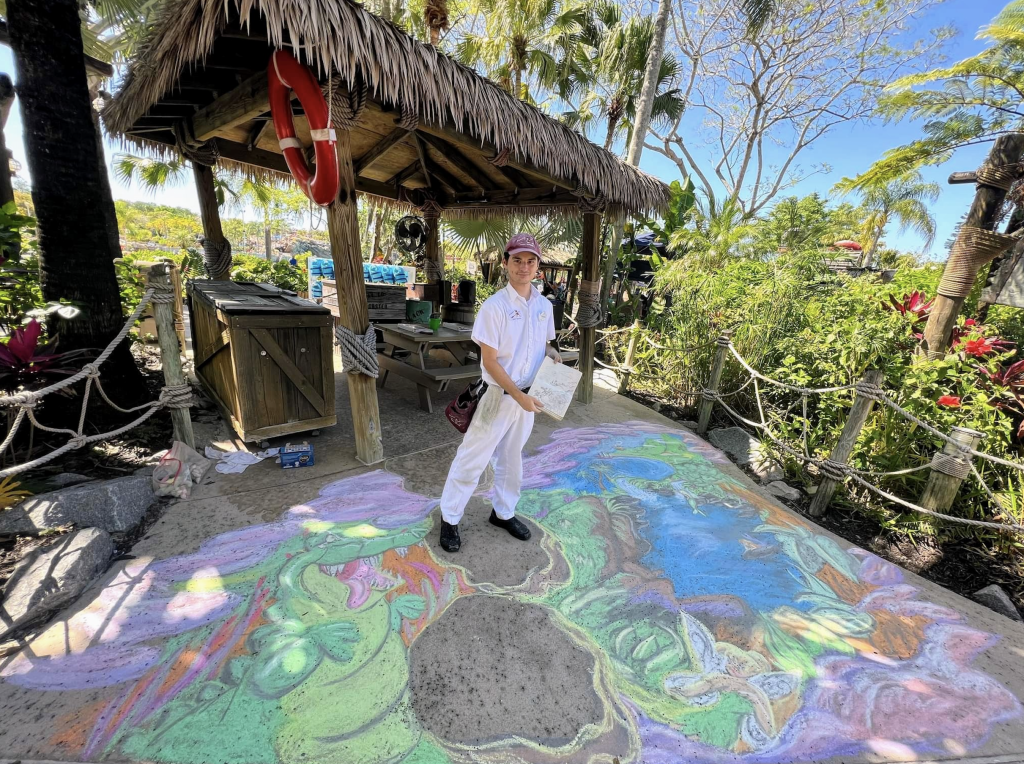 One of Chris' favorite parts of creating his chalk art has been drawing with and inspiring a younger generation. "It would have saved me a lot of headaches regarding my future if I had known back then that I would have the chance to draw my favorite characters every day as part of my job," reflects Chris. He remembers one younger guest in particular, watching him draw characters from Beauty and the Beast. "After he helped me finish drawing Mrs. Potts and Chip, he told me that when he grows up, he wanted to be just like me. In that moment, I inspired a future magic maker and that makes me prouder than my illustration degree ever has."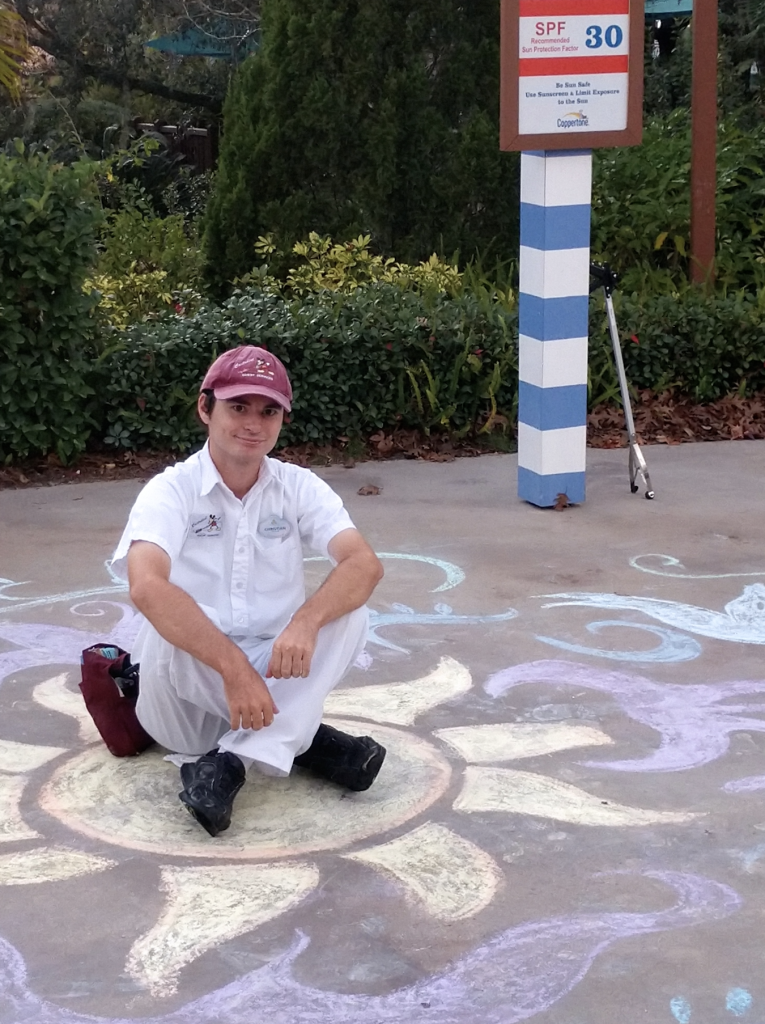 In addition to giving him a chance to share his artistic talents, Chris says that the best part of his program has been making the most amazing friends he's ever had. "Back home I did not meet many people who could quote every Disney song or match their outfits to their favorite Disney characters like me. Now, being in the program I can't turn a corner without bumping into someone who I have so much in common with."
When thinking of his future career, Chris says, "I hope to enjoy my job, to wake up every day and be excited to go to work. Having passion and love for my work is more important to me than what I'm specifically doing." Chris would also love to be an Imagineer and bring his creative ideas to life in the theme parks, but he is open to all possibilities and opportunities, saying, "Maybe I'll try everything."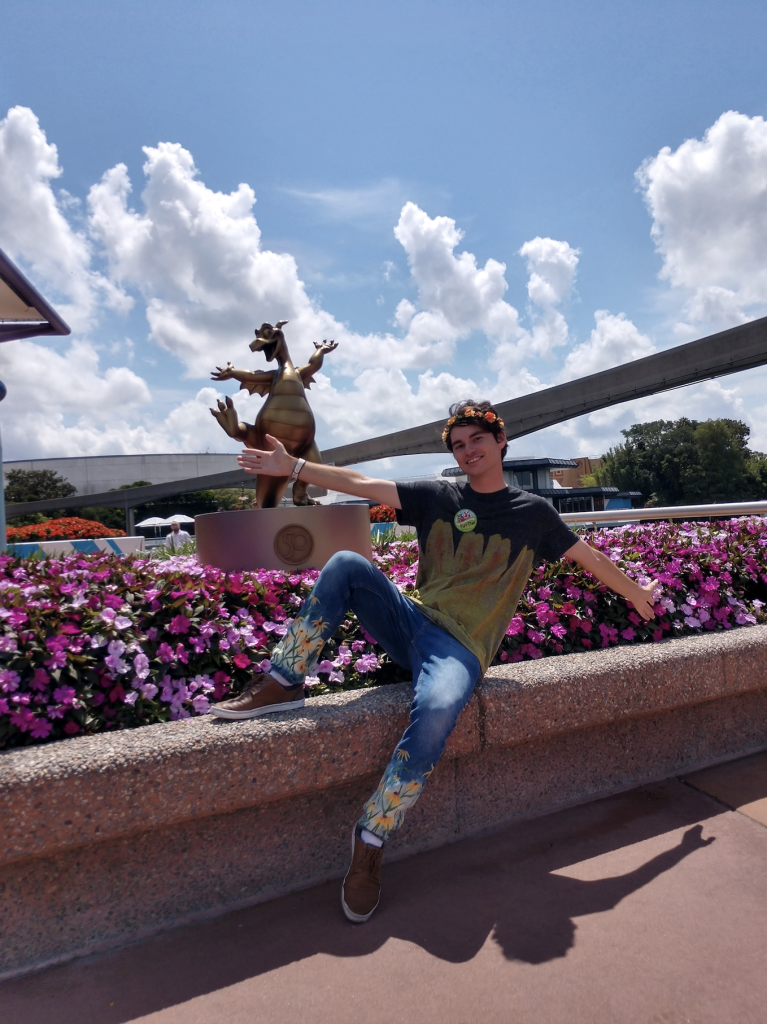 Chris has some advice to share with current and future participants: "There's always the potential of magic everywhere, you just have to find it. I had no idea I would end up finding being in custodial so fulfilling, yet here I am making magic and inspiring future artists every day!"
Curious about potential roles you could do on a Disney Program? Head to DisneyPrograms.com to learn more!