Mental Health Awareness Month: Tips to improve your mental well-being
May is Mental Health Awareness Month, a time to become more aware of resources to support mental and emotional health while taking note of our own mental wellbeing. While we are not mental health professionals, we do want everyone to be mindful of how they are feeling both mentally and physically. Here are a few tips you can incorporate into your daily life throughout this month and the rest of the year.
Get moving!
Exercise is proven to help your mind release endorphins, the natural chemical in your brain that can help you feel better! From the beautiful trails at Walt Disney World® Resort to the top-of-the-line fitness center and pools at Flamingo Crossings Village, there are so many ways you can get your body moving! A nice walk or workout can also serve as a healthy distraction helping you take your mind off other things for some time while helping you develop a healthy routine.
Try a new snack to boost your mood
Did you know there are certain snacks that can help improve your mood? Just like a great physical activity helps you feel better mentally, certain nutrient-dense foods can release and elevate those "feel-good," mood-boosting chemicals in your brain. There is a connection between a healthy body and mind, so the next time you need a pick-me-up, check out this article from our partners at AdventHealth.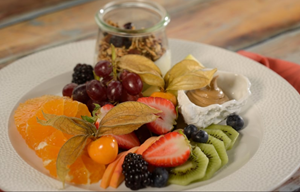 Take a social media break.
Social media is great for so many things: sharing fun moments, staying connected to friends and family, and learning the latest trends and dances. But it can also be overwhelming. Finding a balance between keeping up with your family, friends and favorite influencers and being present to enjoy your life or Disney Program can impact your mood.
If you're not ready to give up TikTok cold turkey (even if just for a few days), look into adjusting the screen time settings on your phone. With that tool, you can set daily time limits for various apps on your phone, allowing you to find other opportunities to connect or explore new hobbies to fill your time.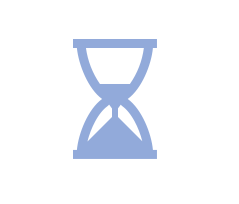 Talk to someone.
Last but not least, find someone you trust to talk to. If something is bothering you or you are feeling overwhelmed, talking out how you feel can provide some relief. Should you need additional support, there are a variety of wellbeing and mindfulness resources available, many of which are offered to active Disney cast members and Disney Programs participants.
Disney's Employee Assistance Program
Through the Employee Assistance Program, active Disney cast members can receive free and confidential counseling services and resources for a variety of concerns. The program offers consultations, support and resources to assist with a wide range of needs and concerns.
Talkspace
Connect with a licensed therapist from the convenience and privacy of your phone. Talkspace allows users to send text, audio, picture and video messages to their therapists in addition to offering live video sessions.
Headspace
Another great resource right from the convenience of your phone, Headspace is dedicated to improving your health and happiest! From breathing exercises to mindful meditations and sleepcasts to wind-down sleep music, Headspace is sure to help you clear your mind and find your focus.
Whether it's through exercise, meditation, or counseling, there are many ways you can keep your mental wellbeing a top priority. We hope these tips and resources are helpful in developing the routine that works best for you this month and every month!
Active Disney cast and employees can visit BeWell.com to learn more information on resources available to them.