Professional Intern spotlight: Wayne Hartman, College and International Recruitment Professional Intern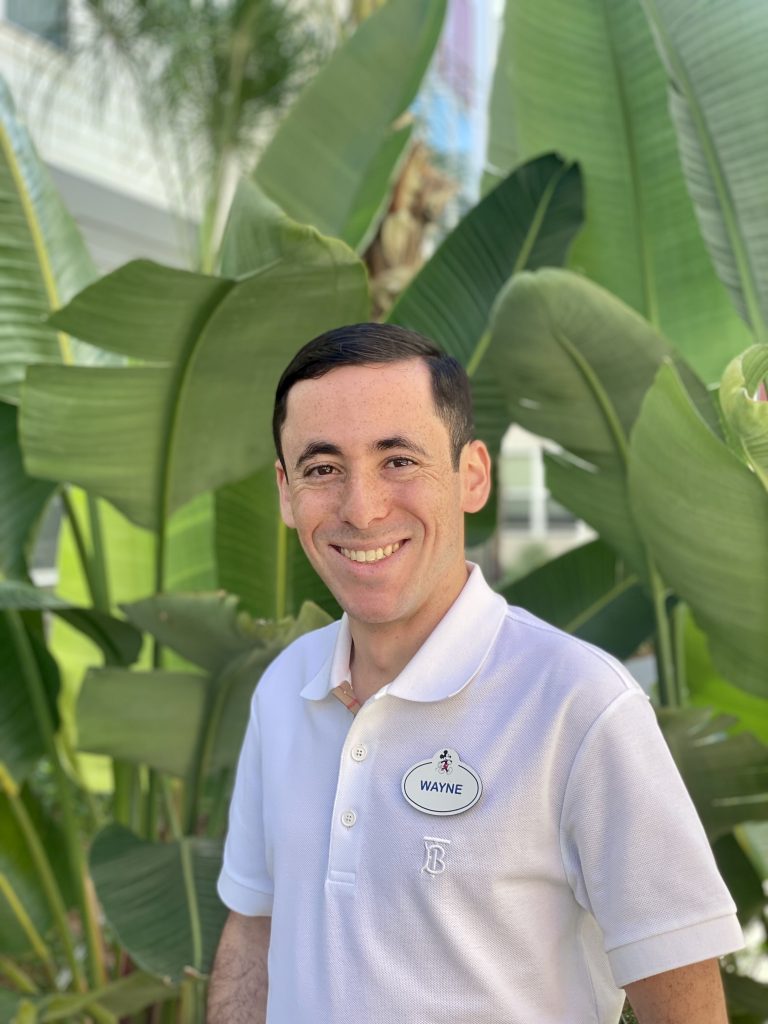 Meet Wayne, a Disney Professional Intern. We first met him in the last fall as a Disney College Program legacy participant working at Satu'li Canteen at Disney's Animal Kingdom Theme Park. Since completing his College Program in January, Wayne has stepped into a new role supporting college and international recruitment as a professional intern. We met up with Wayne to learn about his new role.
In Wayne's new role with college and international recruitment, he has ownership over certain steps of the Disney Programs application process. This requires Wayne to work with internal and external partners, enter data in a variety of systems, and at times, communicate with candidates on behalf of the company. All of this behind-the-scenes work happens in order to provide incoming participants with a seamless onboarding and arrival experience. Additionally, having just completed a College Program, his role allows Wayne to bring a fresh perspective to the team and its projects.
Arriving to this role was a little unexpected for Wayne, but he says he sees how it can help prepare him for other roles with Disney. Through a handful of meet and greets, Wayne learned about his current role and had the opportunity to meet with the team leaders. He felt this role would be a great way for him to give back and potentially make a positive impact on the College Program experience, and the leaders would be great people to work with and learn from. After applying to multiple Professional Internships, Wayne interviewed for and later accepted his role with college and international recruitment.
One thing Wayne has especially enjoyed during his time with Disney has been meeting new people and the opportunity to learn from them. "My favorite parts about my time with Disney so far have undoubtedly been the extraordinary individuals I've met and learning from well-respected leaders in the hospitality and guest services industry," Wayne said. Wayne explains that Disney is a company with endless opportunities for learning, professional development, and new ways to improve accomplishing tasks to enhance the guest experience – another component he enjoys about being a Disney cast member.
Continuing to learn is exactly what Wayne hopes to do in his Disney career. He says, "In every role I've had so far, my goal has always been to learn something new every day." With a true passion for guest service, Wayne believes his College Program and Professional Internship experiences will provide him with a strong foundation for future opportunities in the hospitality industry. His interest with Disney include any roles were he can make a direct and positive impact on the guests he serves. A dream role for Wayne would be one where he can both interact with guests each day, and have the challenge of finding tailored solutions for everyone he encounters. "Those little magical moments with guests are what gets me through my day," Wayne says.
Interested in setting the foundation for your Disney career? A Disney College Program or Disney Professional Internship is a great place to start! Visit DisneyPrograms.com to learn more about both offerings.