Participant spotlight: Gina, food and beverage cast member and aspiring Walt Disney Imagineer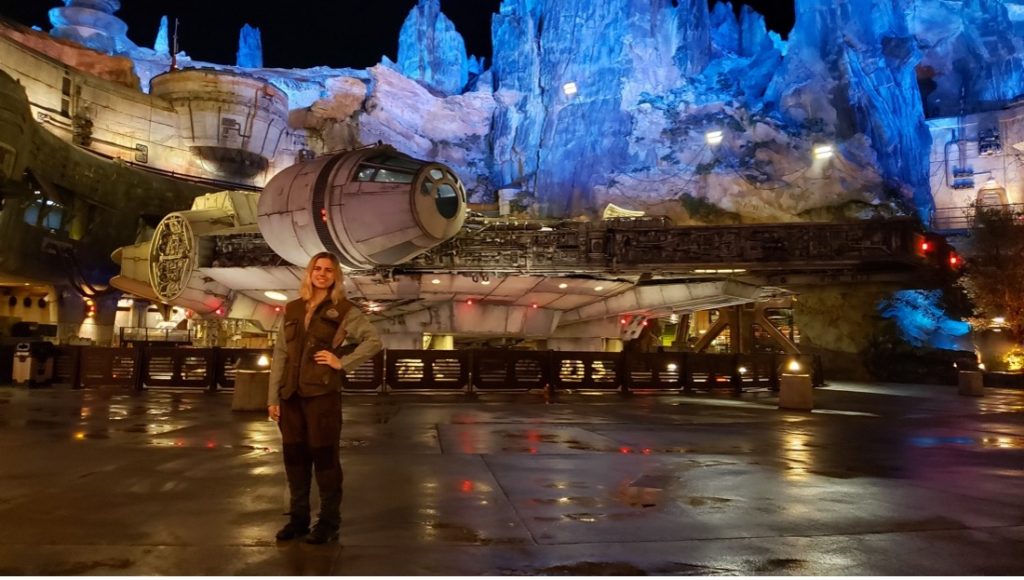 Meet Gina: a summer 2021 Disney College Program participant working at Oga's Cantina in Star Wars: Galaxy's Edge at Disney's Hollywood Studios. Gina, an artist and designer, applied to the Disney College Program as a pathway to pursue a career with Walt Disney Imagineering. Gina explains, "I knew that by moving to Florida to work for The Walt Disney Company, I would have opportunities to meet Imagineers and make connections." Becoming an Imagineer has been a long-time goal for Gina who loves learning about how the parks were designed and the stories behind each attraction. "It is my dream to be a part of the teams that create these wonderful spaces and experiences for guests."
When she began her program, Gina knew she wanted to take advantage of every opportunity and resource available to her as a participant to help her role. This is when she learned about the Discover Disney tours, a unique, exclusive offering for Disney Programs participants.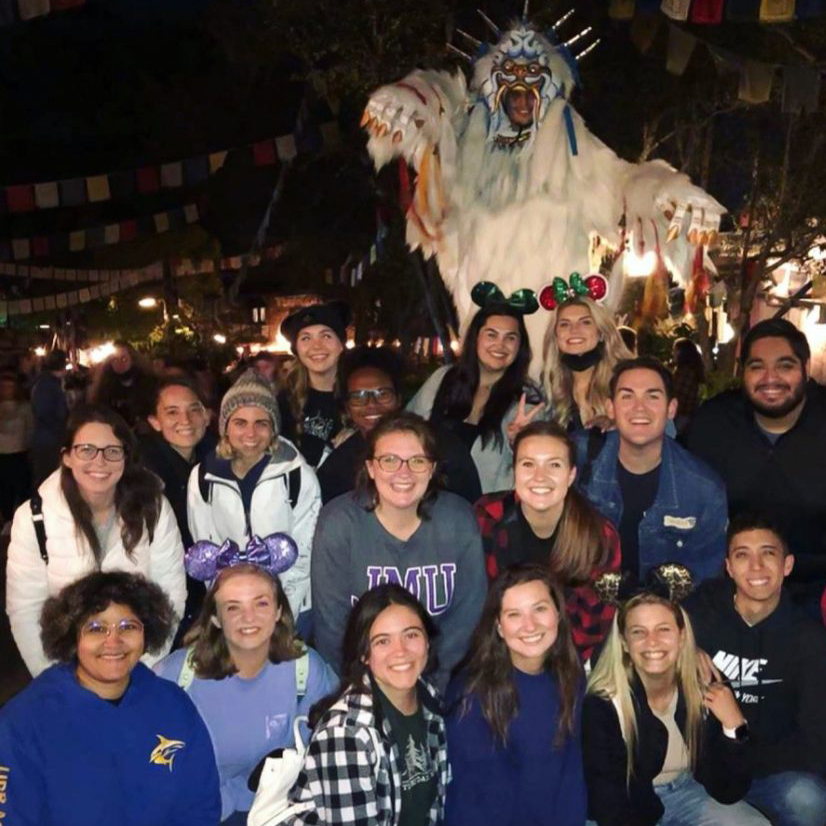 Discover Disney offers participants a behind-the-scenes look at the operations and stories behind some popular rides and attractions around Walt Disney World® Resort such as The Haunted Mansion, Millennium Falcon: Smuggler's Run, Pandora: The World of Avatar and more. These tours are a very popular offering available to Disney Programs participants, with registration often filling up within minutes of opening.
Gina has made it a goal to attend each of the different tours offered during her program. "These experiences have helped me develop a greater understanding of how Disney parks and experiences are designed. This has allowed me to grow as a designer and artist," Gina explains. "These tours have really deepened my appreciation for the effort that went into designing such intricate, story-driven spaces."
Her favorite Discover Disney tour? The Twilight Zone: Tower of Terror. "I have loved every tour that I've been on, but my favorite was a tour of the Tower of Terror. [It] is my favorite attraction and I am so grateful to have had the opportunity to learn about this incredible ride and to see it from behind the scenes."
Not only has Discover Disney helped Gina better realize her Imagineering dreams, but she has also had the opportunity to meet and network with Imagineers throughout her program! "As a designer and artist, I aspire to bring joy to others through creative endeavors. As an Imagineer with The Walt Disney Company, I would have the opportunity to work alongside like-minded people to achieve this goal."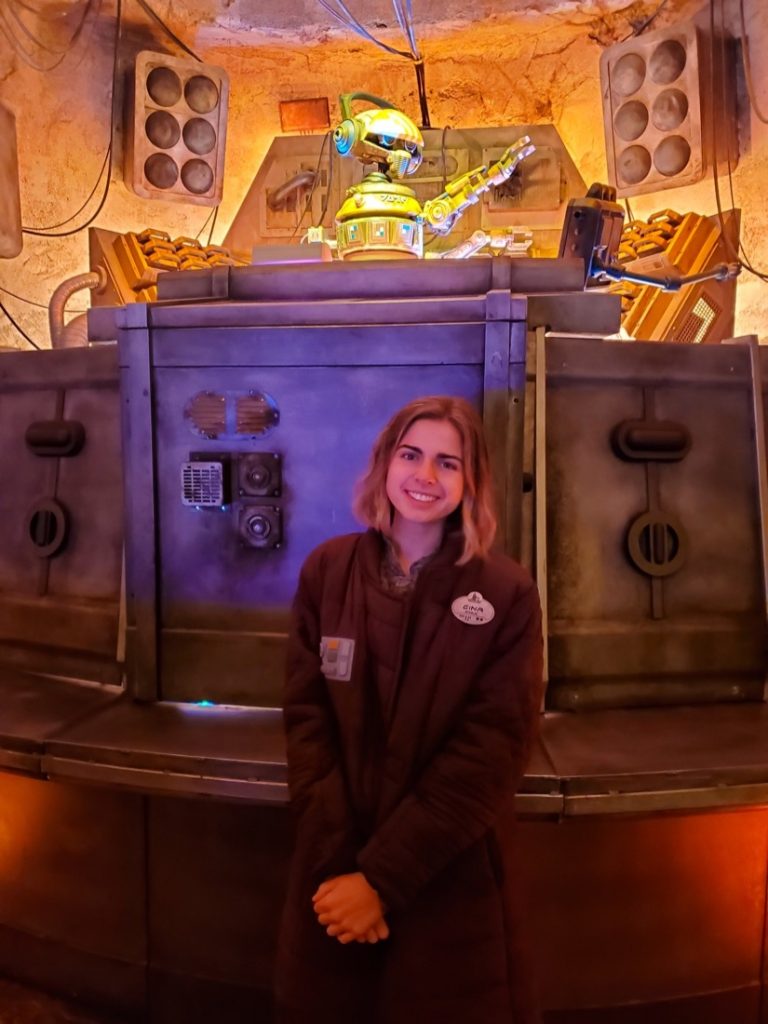 When you participate in a Disney College Program, the opportunities to learn and grow are endless. Gina reflects on her program and shares, "Learning about the Disney parks and bringing their stories to life each day as a cast member has been extremely rewarding. At work, I love interacting with guests in a way that pulls them into the story of Star Wars: Galaxy's Edge and I am grateful to be a part of their journeys." When asked what she hopes to accomplish next, she answers, "I hope to continue networking with Imagineers and to keep learning everything that I can about the Disney parks! Every square inch is filled with details that tell a story."
Interested in starting your career with Disney? Visit DisneyPrograms.com and apply to the Disney College Program today!