Professional intern spotlight: Kordrick Gibbons, Walt Disney Imagineering architecture professional intern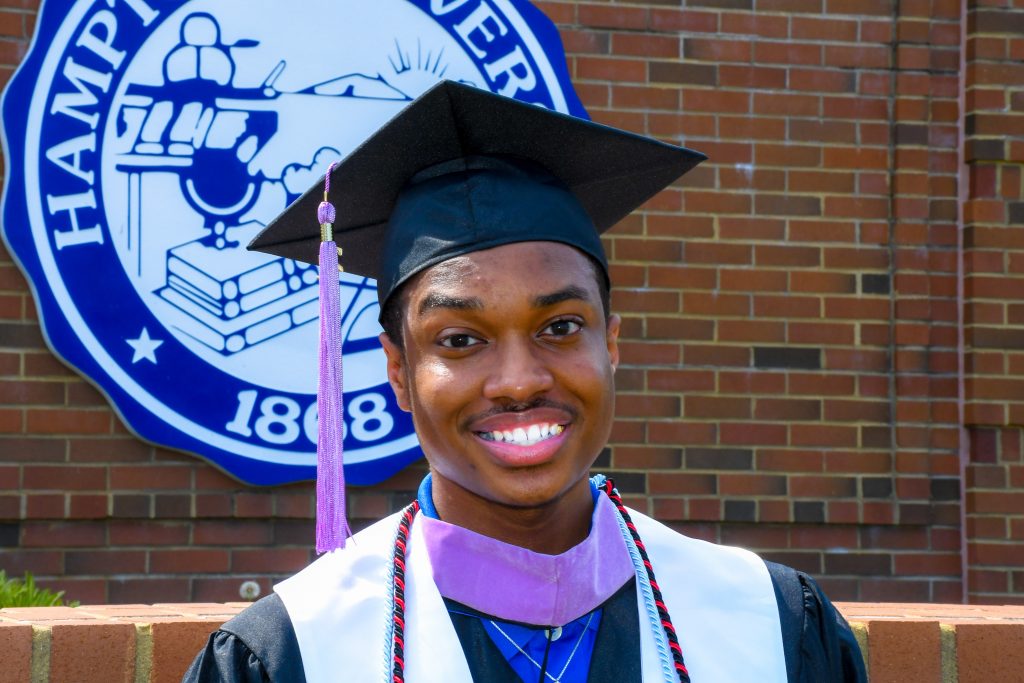 Kordrick is a recent graduate of Hampton University who has found himself living out the highest of his goals: to work for Walt Disney Imagineering! Beyond goals and projects within the architecture field, Kordrick hopes to aid those coming behind him in achieving their goals, too.
What is your role, specific title, and how would you describe what you do to a friend or family member?
I am an intern with architecture within Walt Disney Imagineering. It has been very project-based working on things like digital models, building diagrams, and contributing to the needs of our partnering ride and creative teams. From the very beginning of my internship, I have gotten to contribute to a lot of projects, even a project taking place in Shanghai!
How are you enjoying your internship?
My internship has been really enjoyable but challenging. Architecture is a very collaborative field, and I am an interactive, people-person, so I would have liked to have had this experience in person, but the experience has transferred well to a virtual space, and I have been able to do and learn a lot.
I was very surprised to have exposure to such large-scale international projects early on in my internship. Working on large projects is something that I thought I would work my way up to over the course of my internship. But I was very excited to learn what I would be getting to work on. Also, there have been many meetings that I have been able to participate in rather than just shadow or listen. At this point of my internship, I feel like I have something to speak about and contribute that feels like a natural part of the meeting. It gives me a new sense of confidence that my input and contributions are necessary to my team and the projects I work on.
Why did you choose to pursue a career with Disney?
I grew up watching and enjoying Disney. I'm a big fan of Marvel. There is a lot of credibility behind the Disney name, especially with Imagineering, and I have always been so impressed by WDI.
To be an intern with Disney was the dream for me, and now I have achieved and get to live that dream. I feel so blessed to be where I am at a young age. I am working on projects that I have always wanted to work on, and the best part is that it can only go up from here. There are so many things to do and ways to grow within this company.
What HBCU did you attend, and what influenced your decision to enroll?
Attending Hampton University was kind of a happy accident. I received a partial scholarship so that helped influence my decision. I quickly became very happy with that decision because of the people there. My friends easily became family.
How did your experience as an HBCU student help you in your role today at Disney?
Hampton is a pretty career-driven university. Early on, HU gave me the impression of an expectation of readiness; being prepared for an interview while looking the part. The architecture department further prepared me with my presentation and speaking skills. A part of networking is being able to present yourself separately from the work you do, presenting yourself as a person. That was a key takeaway for me from the architecture department.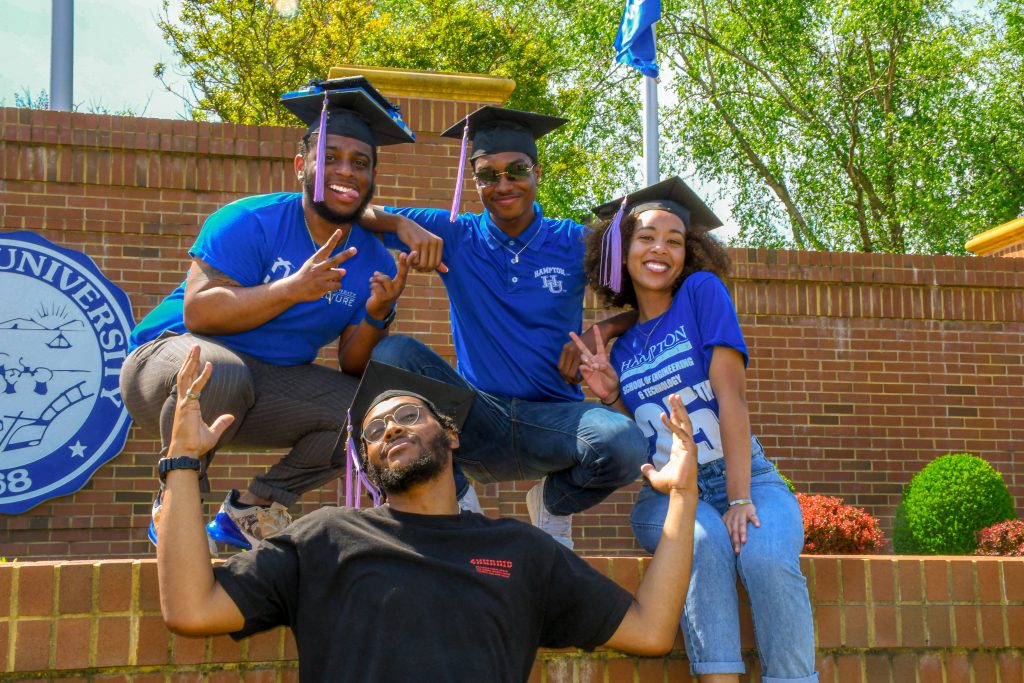 Describe a time when you felt a sense of belonging.
At Hampton, there are so many moments! The architecture department was a tight-knit family. There is nothing that creates a sense of belonging more than struggling and working toward a common goal. That paired with working all with people that look like you creates a bond between people. On presentation days, we always prayed over our work before we presented, and that's something that's something that is true and authentic to the HBCU experience! Then, after everyone had presented and we had all crossed the finish line together, we all took a group picture together. That was our thing.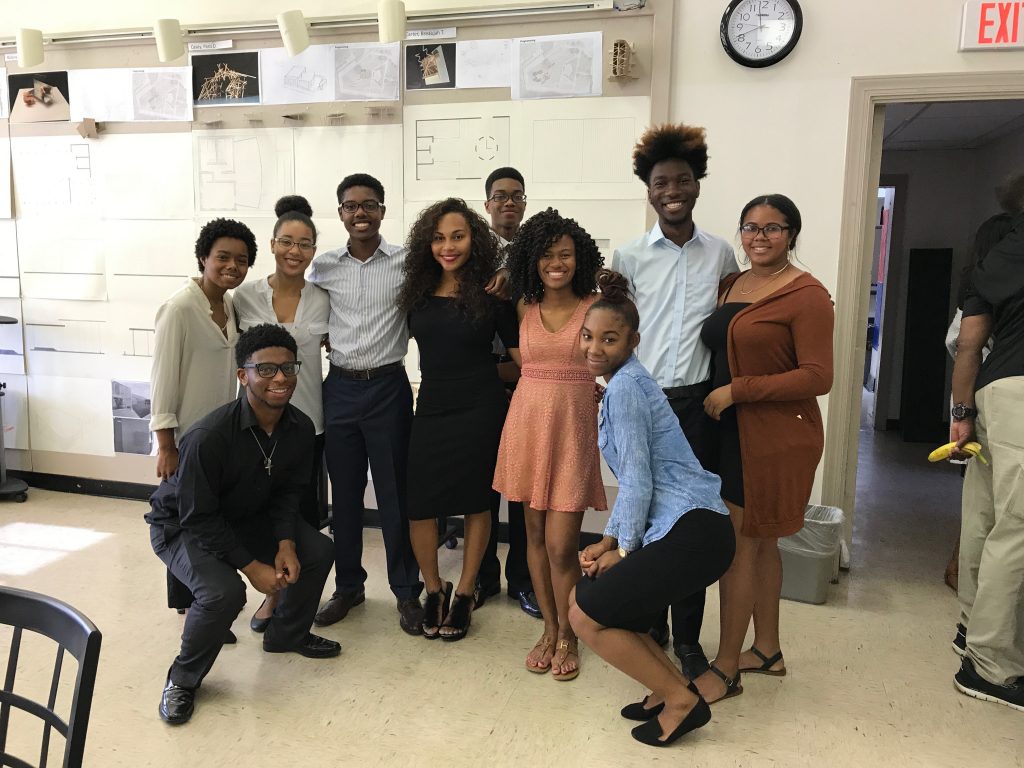 Any final thoughts?
I have a desire and an obligation to help people and bring them along the journey with me. When I was in school, I remember an upperclassman helping me with a model, another helped me learn a new program. As younger students came up, I tried to help them in whatever way I could because I remember being in their position. I feel the same way about my career. So many people are helping me now at Disney, so I want to pay it forward and keep the chain of helping others going.
To learn more about HBCU alumni work at Disney, like Kordrick, check out the @DisneyOnTheYard Instagram or disneyontheyard.com!
To explore current internships and opportunities with The Walt Disney Company, visit DisneyInterns.com!