From on stage to backstage: Disney Aspire helps cast member fulfill career dreams
Walt Disney World® Resort is often referred to as the place "Where Dreams Come True" for all who visit, and it is also where cast members can follow their dreams and achieve their goals. Patrickson joined the Disney team as attractions host at Epcot's Mission Space over seven years ago and has seen his career grow to his current role as a professional intern with the modeling, simulation and training tools team.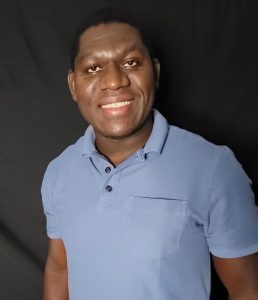 Patrickson's goal is to become a computer engineer, and he wants to help create the attractions that bring guests joy in the theme parks. He had been working towards his degree to pursue his dream when he heard about the opportunity to continue his education through the Disney Aspire Program. As a cast member, Patrickson was able to take advantage of the tuition assistance program where 100 percent of tuition is paid upfront at Disney Aspire network schools for full-time and part-time hourly employees.
"The Aspire Program has been a blessing," he says. "I participate in this program because I saw it as an opportunity to continue focus on my career path and take it to another level. One of the biggest impacts the Disney Aspire Program has had in my life is that it helped make my dream come true by completing my bachelor's degree in computer system engineering."
Patrickson's first job was at the Walt Disney World Resort, and he says he couldn't imagine a better place to work because of the career advancement he has experienced. He credits Disney with helping to develop his skills for his career progression, offering incredible benefits like the Disney Aspire Program and professional internship opportunities.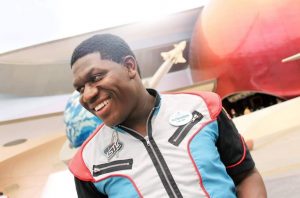 Patrickson enjoys creating magic for guests and is excited to be able to learn from industry experts as he gains valuable skills for his future. He credits the company's investment in its cast members as a key component to his success, and feels a strong bond with his diverse group of coworkers that are like a family to him.
"As a cast member, I've made friendships that have changed my life," he says. "The diversity within the company is something special and makes me feel proud to be part of the Disney family. The company helped develop my career by providing the tools needed to help me succeed. Getting advice from other individuals from different department within the company has had an impact in my career as well, it is all thanks to Disney."
Patrickson decided to apply for a Disney Professional Internship as the first step in achieving his career goals, and wanted to take advantage of the opportunity available. The guidance from leaders and fellow cast members has helped continue to shape his work ethic as he learns about the tools used to create attraction simulations.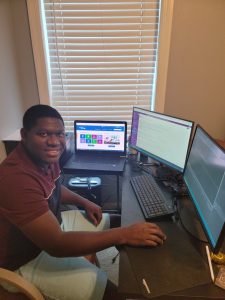 "Being able to do a professional internship with the modeling, simulation, and training tools team has been part of my career goal for a long time," says Patrickson. "I am currently working with very talented professional engineers, and I have been able to learn how this industry works and gain some valuable skills that will help me in the future."
He says the best part of his role is the teamwork and comradery. Regardless of remote working locations, collaboration is consistent, and Patrickson always has the full support of his team to learn and be successful.
"I have the opportunity to learn from the best team of engineers and I have their full support," he explains. "The way they introduced me to different departments to help me strengthen my networking is what makes this internship different from others."
Receiving his bachelor's degree is not only a dream come true for Patrickson, but also for his family, as he is the first in his family to receive a degree. With this accomplishment, he hopes to be a role model for his younger siblings so they may also pursue their dreams and accomplish their goals.
When looking to the future, Patrickson will continue to learn as much as he can in his internship with the intention of joining the modeling, simulation and training tools team with a full-time position. He also has a new goal of going back to school to further his education with a master's degree in computer engineering. Patrickson intends to always follow his dreams and continue to take advantage of all the amazing opportunities he encounters along the way.