#BeyondDisney: College Program alumni brings magic to the classroom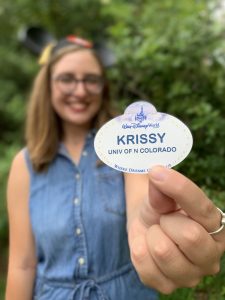 If Krissy, Disney College Program alumni and current fifth-grade teacher in Colorado, had to compare her teaching style to a Disney character, it would be her favorite, Judy Hopps. Just like Judy, Krissy is optimistic, determined and promotes equality in every way she can. Not to mention that she brings a little Disney magic to each day in her classroom.
And she has a lot of magical experiences to pull from! Krissy completed not one, not two, but three Disney College Programs, each a unique and memorable experience. Her first program was in 2017 in quick-service food and beverage at the Electric Umbrella at Epcot and the Epcot International Food and Wine Festival, her second was in 2018 in attractions at Mission: Space, and her third was in 2019 in main entrance operations at Typhoon Lagoon Water Park.
She decided to do her first Disney College Program because her brother, who is an alumnus, told stories of his amazing experience, and she knew she had to be a part of making magic too. She continued with her Disney Program experiences, however, because she enjoyed interacting with people all over the world, met some of her best friends that she still talks to almost every day, and loved being in an environment that allowed others to have a temporary escape from reality and be immersed in their favorite stories. She kept coming back to that environment, wanting to create as much happiness for guests as possible.



On her program, she learned many things that continue to help in her career as a teacher. Krissy says she learned about flexibility and adaptability – something she definitely uses each day as a teacher! She also learned the importance of communication with guests and fellow cast members from working in busy kitchens and assisting guests with annual passes. In addition, she says her favorite learning was understanding how to take small moments and turn them into memories and magical moments!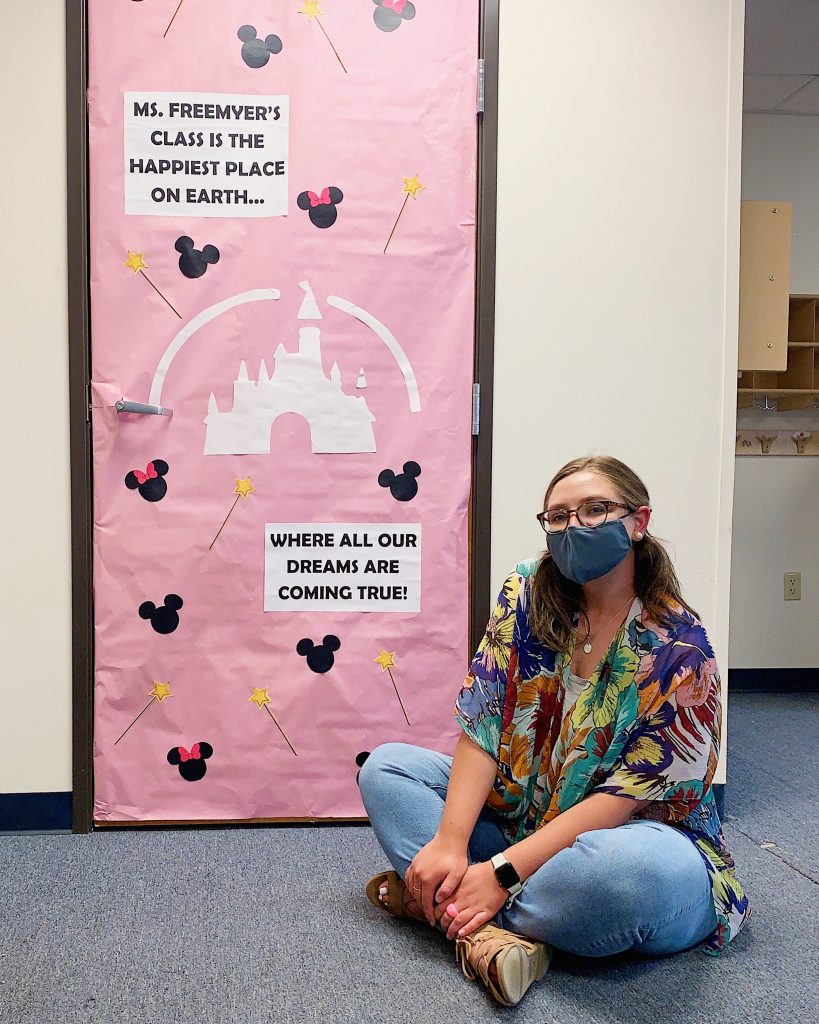 As a teacher, Krissy now tries to do the same for her students. Her class rules are even variations on the Five Keys, guiding principles that help cast members exceed guest expectations and fulfill their roles, and she incorporates magical moments and immersive experiences into her classroom whenever possible. She plays music to fit the setting of books her students are reading or asks them to act out the characters!
Krissy says that teaching definitely keeps you on your toes, but after her Disney College Program, she feels fully prepared for whatever comes her way. So, what's next for Krissy? Well, if there's one thing that Disney taught her, it's that anything is possible, and she is excited to see where life takes her.
Thanks for taking the magic #BeyondDisney, Krissy!
Do you have your own story of how you took what you learned on your program #BeyondDisney? Send us your story and photos here!