#BeyondDisney: Former cultural representative launches environmental initiative in Tanzania
One of the most amazing parts of a Disney Program is the ability for participants to share their heritage, culture and customs with people from across the globe. But the most magical part of it is when our participants are inspired to make a difference with the knowledge gained from their time on the Program. This is what we like to refer to as our participants making a positive impact #BeyondDisney.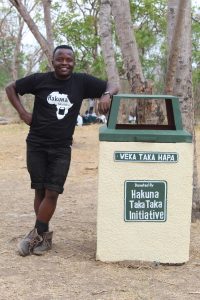 There are many amazing stories of Disney inspiration taking root around the world thanks to the dedication and innovation of our Cast Members. We are incredibly appreciative of the entire Programs team who invest in our participants potential, sharing wisdom and supporting a personalized Program that allows these students to act on their passions and driving changes within their communities.
Our story comes from Frank, a former African Cultural Representative from Tanzania who completed his Program in 2019. During his time as a Park Greeter at Disney's Animal Kingdom Theme Park, Frank took an interest in learning more about the waste management and trash collection at the Walt Disney World® Resort. He was inspired by the procedures in place at the Gorilla Falls Exploration Trail to keep both the animals and guests safe, and knew he wanted to implement something similar in his hometown of Mikumi.
Frank began his project with the creation of seven 54-gallon concrete garbage bins, financed completely from savings earned while on the Disney International Program. This was his first effort at designing a trash bin and after lots of trial and error, Frank determined concrete bins would last longer and be more effective. Although plastic and metal could be considered alternative materials for the bins, these resources are recycled and Frank didn't believe they would be as sustainable as concrete after installation. His goal was to make these bins as durable, practical, and easy to use as possible. These prototype trash bins were donated to the Mikumi Secondary School and the Mikumi Health Facility's Maternity and Children Wards, and designated trash collectors were assigned to each location.
These were the first steps towards a waste management and trash collection initiative, and Frank was able to see the students' excitement firsthand as the bins were set up at the school. He was able to provide instructions on how to use the bins, and answer questions about how they worked and the difference they could make.
"They were so happy and it honestly made me cry," said Frank. "It is important to have these bins available for waste management at the school. The students have always wanted a designated bin to help control trash collection and provide a cleaner school."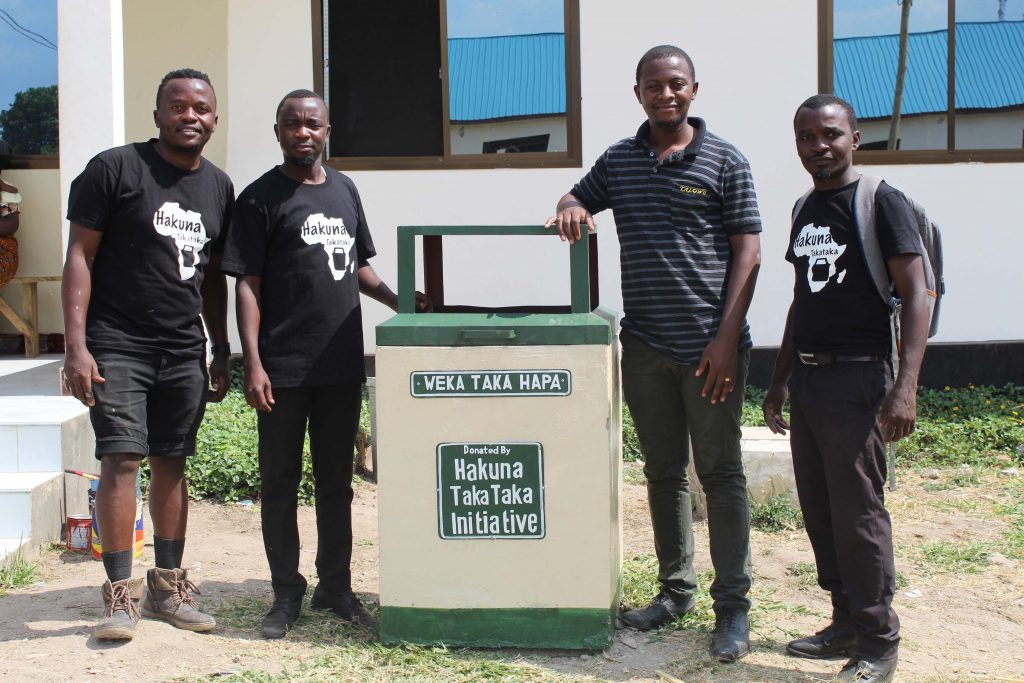 The school's faculty was thrilled with the addition of the bins and quickly saw an increase in trash collection from students. Frank was also approached to help relaunch the school's environmental club, which he was honored to be a part of and is working towards a plan to increase ecological student activities.
Frank's vision for the future includes educating others about the importance of conservation efforts with the goal of spreading his dream for a greener planet. His project is named the "Hakuna TakaTaka Initiative," after a popular song from The Lion King, and it means "No Waste or Trash" in Swahili.
His next mission focuses on the larger Mikumi community, which has a population of nearly 20,000 residents, and getting them involved in environmental services.
"The Mikumi community is meters away from the Mikumi National Park," Frank said, referring to the fourth largest national park in Tanzania with a wide variety of wildlife. "Our goal is to see both the animals and the community safe and in harmony with one another."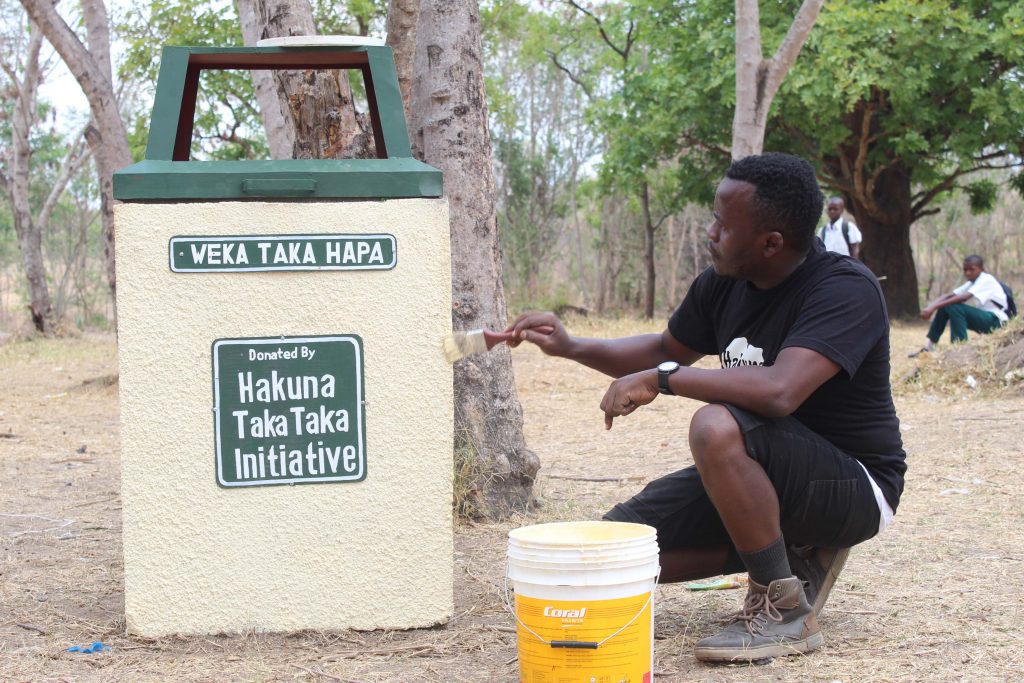 Frank plans to create a total of 260 bins that can be distributed to other local schools, health centers, bus stations and markets. He also hopes to have trash bins located in street corners in the community so everyone will have access to the trash collection units.
"We are looking forward to working with stakeholders and partners who can help support this effort," he said. "I am hopeful and believe we will be able to fulfil our dream."
Have you been inspired to make a difference with the knowledge gained during your time on a Disney Program? Share your #BeyondDisney positive impact story with us here for a chance to be featured on the Disney Programs Blog!