Everything you need to know about the return of the Disney College Program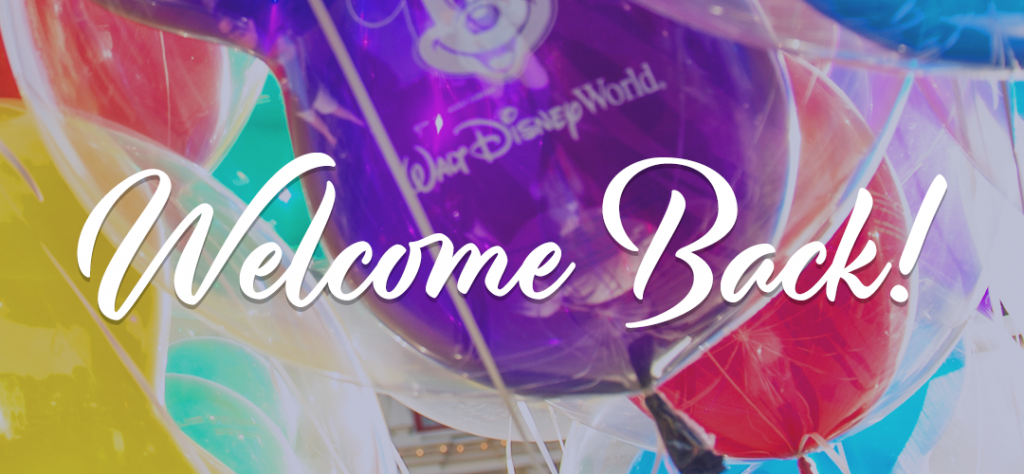 We are so excited to welcome participants of a 2020 Disney College Program back this June! An email was sent just a few days ago to those whose programs were shortened or canceled last year, and we can't wait to see them return.
For those of you not a part of this group and wondering what this means for you, don't worry! There is much more to come for the Disney College Program, and today we are happy to share some of the exciting enhancements.
We looked at different aspects of the Disney Programs experience – from the moment a participant visits our beautifully redesigned website to completing their program – and know the meaningful connections and immersive experiences are some of the most important parts. These updates will elevate and provide an enhanced experience for all participants.
A simplified application process is the first update to the program experience. We will be leveraging technology in new and creative ways to help select future participants. Phone interviews and role selection are no longer part of the application process, providing a shorter, streamlined approach to applying. This allows applicants to be one step closer to experiencing the endless possibilities of a Disney Program.
We will also be introducing a concierge team of recruiters who will host informational sessions through social media and allow future participants to ask questions and ensure they are set up for success upon arrival. Some of you already know Christy, and we excited to introduce Sherrell, our recruitment advisors. They are excited to share their knowledge and advice on the Disney Programs experience, so make sure to follow @ChristyRecruit on Twitter and @Recruiter_Sherrell on Instagram to be the first to know their tips and tricks to have the best program possible.
5 Fun Facts about Christy: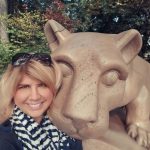 I am a New Yorker living in the Sunshine State who gets to hire the magic and loves sports.
I am a graduate of Penn State University with a degree in political science with a specialty in international relations.
My two fur babies are named after Disney characters – Dutchess and Remi (just spelled differently).
My favorite types of vacations are by the beach or visiting the mountains, and of course, visiting Disney!
My favorite hobby is photography, and I love collecting coffee mugs.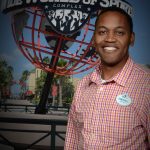 5 Fun Facts about Sherrell:
I was born and raised in Louisiana and call Monroe my hometown.
I am a Disney College Program Alumni (Spring 2005) and worked at Test Track, the best attraction in my humble opinion, at the Walt Disney World Resort.
I am a proud HBCU alumni and graduated from Grambling State University with a major in business management and a minor in hotel/restaurant management.
I am happily married and have two amazing kids
In my spare time, I love grilling, and you can always find me watching college football – go Tigers!
The Disney Programs experience is also a truly immersive experience that includes elements of experiencing the magic as you live in our beautiful new housing complex, Flamingo Crossings, and form long-lasting friendships with people from all over the world; study the magic with incredible new educational facilities as you gain numerous transferable skills and connect with Disney professionals; and create the magic as you work in a uniquely Disney environment that offers many amazing opportunities to everyone.
Flexibility and agility have always been important qualifications for the Disney College Program, and we continue to evaluate and adjust where necessary. The work location is certainly a contributing factor to a Disney Program, but there is much more that truly makes the experience unique and impactful. Participants will no longer select specific roles during the application process and must be receptive to all available roles in order to be considered. If selected, participants will be offered a Disney College Program experience and their role will be revealed closer to their arrival date.



Our Program lengths vary from as little as five to seven months and reflect the flexibility of the Disney Programs. The addition of year-long arrivals and application windows and increased arrival and departure date ranges to choose from provide participants with more opportunities to experience the Program life. We are also developing a new and innovative menu of programs to promote a culture of career where participants can choose to be considered for opportunities with the company beyond the program experience.
There is lots more to come, so keep checking the Disney Programs Blog, and don't forget to follow @OfficialDisneyPrograms on Instagram and @DisneyPrograms on Facebook for even more news.