Former Cultural Representative at Epcot now VP of Disneyland Paris
Every year, we have hundreds of participants on our Disney International Programs at the Walt Disney World Resort in Orlando, Florida. When they return to their home countries with "Disney" on their resumes, they typically go on to have successful careers in hospitality, business or public service. And in some cases, our former programs participants move up within The Walt Disney Company.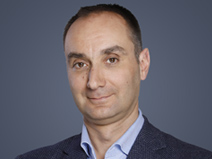 In fact, that's what happened for Boris Solbach, who is now Vice President of Finance for Disneyland Paris! His Disney journey spans three decades and has provided him with many exciting opportunities for career development.
Back in 1990, Boris worked in Epcot at the Germany Pavilion as a Cultural Representative in Merchandise.
Boris learned about the job from a newspaper ad that his father showed him. He knew there would be a lot of competition for the program. "I didn't think I had a chance of being selected," he said. But he was!
At the time, Boris didn't realize that he was about to embark on what has become a long and fulfilling career with Disney. He just knew he wanted to gain some international work experience and "see the world," he said.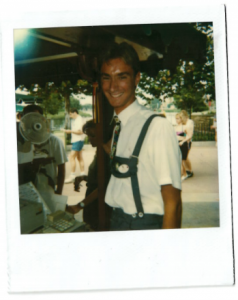 But in hindsight, Boris realizes just how important his time in Orlando was in shaping his life. And he encourages those who are researching an international program at Disney World to take the next step and apply!
"These programs give you exposure to people from a lot of cultural backgrounds," Boris said. "And you can get your foot in the door with one of the world's biggest entertainment companies."
As a Cultural Representative, Boris loved interacting with guests and cast members from all over the world. It truly was a life-changing experience for him. Since then, his career has taken him to many countries and has challenged him to continue developing his foreign language skills and business acumen.
Boris fondly remembers living in Vista Way ("apartment 1007"). And he enjoyed the educational component of his experience. "I am a big fan of this program," he said.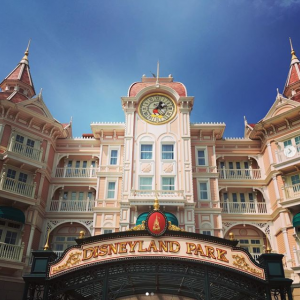 After completing his six-month program in Florida, Boris returned to Germany and attended the University of Mannheim. He studied international management, organizational behavior and trade theory.
With his MBA degree in hand, Boris began working in various roles in Business Planning and Finance for Disney Consumer Products in Europe and the U.S. He has worked as a Sr. Manager for Finance and Business Development for Global Apparel; Director of Business Development for Russia; Director of Finance and Business Development for Disney Consumer Products; Vice President of Retail Sales, Marketing and Finance for Northern Europe; Vice President of
Global Business Development and Planning for The Disney Store in London; and as the Chief Financial Officer for The Walt Disney Company for Germany, Switzerland and Austria. He has been in his current role as Vice President of Finance and CFO for Disneyland Paris for eight months; he also serves on the Disneyland Paris steering committee.
Boris noted that as a Cultural Representative "you meet friends for life!" In fact, by networking with others on the program, he learned about opportunities with The Walt Disney Company in Europe.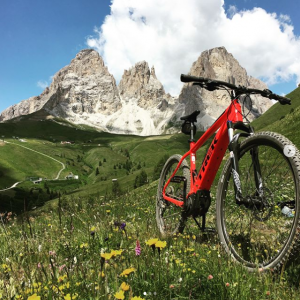 And even those who pursue other opportunities after the program enjoy keeping in touch. For example, he once attended an alumni gathering of former Cultural Representatives in Munich. Some of them still worked for Disney, but most did not – although they all enjoyed reminiscing about their "amazing experiences" at Walt Disney World.
While it is possible for Disney International Programs participants to have a career with The Walt Disney Company, "there is no official path laid out." Boris advises those who want to continue with Disney "to be proactive. You are not guaranteed a job. You need to build connections and make your own way."
In his free time, Boris enjoys skiing, hiking, mountain biking, photography and international travel.
And he loves spending time in Disney theme parks. "It never gets old," he said. And he genuinely believes our parks are "the happiest place on earth."