Disney analytics interns tell all!
Time is flying for these Disney interns, who have jumped straight into our Data Analytics Fall Internships! I had the opportunity to sit down with three current interns: Allie Miller, Management ScienceandIntegration intern; Nicole Hindes, Social Media Analytics intern; and Nithin Sankar, Revenue Management intern. We talked about how they began their Analytics internship and the exciting opportunities within The Walt Disney Company.
How did you hear about your internship opportunity and describe the process and steps you took to secure your internship with The Walt Disney Company?
AM: I actually heard about the opportunity through the Disney Careers site. After I filled out the application online and submitted my resume, I was eventually contacted by the recruiter for a short phone interview, and later on, I had the opportunity to do a video interview with my future team. One of the biggest things that I did to secure my internship was preparing before each interview. Specifically, I made sure that I had strong answers prepared regarding both why I was interested in interning for Disney and also why I was interested in interning with this specific team. I also thought about how to best communicate the relevant aspects of my past experiences. Sounding thoughtful, confident, and prepared can go a long way!
NH: I heard about the internship from a meet and greet that I did within the company. I had just recently started my graduate degree program and was looking for an opportunity to expand on the learnings in a practical way. My application and interview process was incredibly simple and the recruiter was very helpful in describing the position. She was interested in learning more about my graduate program, and excited about the value I might add to the position. I did meet and greets while still an hourly cast member and those meet and greets led me to the hiring manager. If I didn't meet with her previous and get more guidance and knowledge on the role, I'm not sure where I would be today.
NS: I learned about the analytics internships from a recruiter at the University of Florida Career Fair. Similar process, which started with a phone interview first with a Recruiter then another interview with a few members on the team. I made sure I knew my resume and was able to effectively communicate my past experiences. Knowing the technical aspects required for my position and keyword terms related was also important. If the role required strong Excel skills, I made sure I was confident in explaining specifically what I knew using VLOOKUP, INDEX, MATCH, etc.
So let's get to the fun part! Tell us about your internship. What is your role and what do you do?
AM: I'm with the Management Science and Integration organization, which is under the DDSI or Disney Decision Science and Integration umbrella. I get to partner with various teams such as Decision Science, Technology, and Revenue Management to support different pricing initiatives for the company. I've get to work on unique projects for different parts of the Disney family, including Disney Cruise Line and the Shanghai Disney Resort.
As far as analytical tools go, I get to use Tableau, SQL, and SAS. On a given day, my tasks include creating data visualizations, performing analysis using SQL, performing/documenting user acceptance testing for in-house applications, and prepping data using SAS.
NH: My role is with Social Listening for CIMA (Consumer Insight MeasurementandAnalytics). Social Listening has been a very interesting role to learn from, because there are definitely a lot of techniques that different companies use and the knowledge that I am gaining from learning from the best in the business is invaluable. I work mainly in the tool Netbase to aggregate data from social media platforms. I use Excel to analyze the data for sentiment and also create reports to send out to our partners. Throughout the internship I've also had the opportunity to get to know my team better by doing backstage tours of attractions or areas that regular guests don't have the opportunity to see.
NS: This will actually be my third internship with the company in Revenue Management. I am currently on the Planning and Forecasting team, doing Measurement and Consolidation. I'm assessing incremental value on Disney events like the Flower and Garden Festival. Or creating a central database of forecasting metrics for ease of use and utilizing Tableau for reporting. I also get to use a SAS for some analyses.
What is the most interesting or unexpected thing you have experienced since you've arrived so far?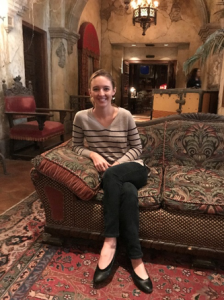 AM: One of the most interesting things has been the variety of tours and experiences that I've been able to partake in with other interns and within my team. Since starting my internship, I've been able to go on a Disney Reservation Center tour, a merchandise warehouse tour, and backstage tours of various attractions such as Tower of Terror, Rock 'N' Roller Coaster, and Haunted Mansion. With each of these experiences I've gotten to learn something new about the operational side of the business, as well as lots of fun facts.
Something that surprised me is the variety of projects I get to work on at once. I've gotten the opportunity not only to work with different individuals on my team and apply different skills, but also continue to improve my time management.
NH: Since this is my second professional internship with the company, I knew what I was getting myself in to with the program. I think what has been most surprising to me this time around is that I am more confident in the value that I add to my position and the company in general. While it can be stressful to have an expiration date, it is comforting to know that the work that I am doing is making a positive impact on the organization. I know that at the end of the program I will have gained the skills necessary to secure myself a competitive position in the analytics field.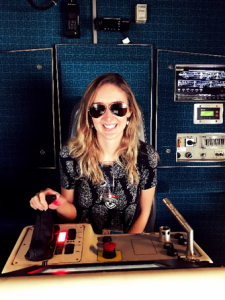 NS: I can add that I also found the most unexpected thing is still how quickly you start to become a part of projects that have an impact on the company. Within a few weeks into the internship I was learning how to conduct measurement for events, how the entire team and each line of business collects data for forecasting reports. Not only that, I get the opportunity to present to senior leaders the findings of the measurement as well as other feedback. The biggest surprise is always how approachable people on your team are as well people who you interact with in your department. If you're ever confused on how to do something, people are always willing to help or guide you to the correct person who does knows.
How has Disney's internship laid the foundation to develop the necessary transferable skills that are required in the analytics world?
AM: I've been lucky in that my team at Disney cares about my personal goals and development, and they've given me opportunities to expand my skills and grow as a professional. Throughout my time here, I've been given projects that require using different skillsets, learning new software, and researching different methods in my field. This, in combination with opportunities to improve my communication and presentation skills, has enabled me to build a strong foundation which will aid me in my future career.
NH: My position affords me the opportunity to be unique in the competitive professional world. Since Social Listening is still on the forefront of innovation and understanding, I am able to gain a broader understanding of analytics, reporting, and how that can effect change in an organization.
NS: Even in Revenue Management, there is a diverse set of analytical tools being used across different teams. In my previous internships, I used Python and SAS extensively as well as big data sources such as D3/Teradata compared to my current role. In the analytics world, having exposure and knowledge of a variety of tools and knowing when to use which tool to solve a business problem is extremely important no matter what role you find yourself in. Also, telling a story with the data and analysis you've created is something the analytics roles within Disney always focus on.
What are some of the most valuable lessons you've gained from your internship time so far?
AM: I've learned not to sweat the small stuff. Occasionally everyone makes a mistake and miscommunications sometimes occur. It's so true that every mistake is an opportunity for growth. And like Elsa says, sometimes you just have to Let it Go.
NH: Remain calm. It's so easy to get caught up in the stress of the position or the end date of the internship role. Instead of focusing on bringing value to the position, you begin to worry only about what happens after the internship ends. In this role, my goal was to treat it like a project hire, where I would come in and try to add as much value to the organization, and learn as much as I could while knowing it would only be 6 months or a year.
NS: If you're stuck, don't be afraid to ask questions. As an intern you're not expected to know everything, so if you're unsure of how something works, ask away. Also stay curious and motivated to learn new things! Take time to network across other areas within the organization and learn how analytics is used in other areas of the company. Always keep finding ways to drive value and contribute, no matter how small it may be.
What are you plans for the future and how have you expanded your professional network during the Professional Internship Program?
AM: After my internship ends, I will be returning to school to pursue a Master's degree in Computer Science with a specialization in Computational Operations Research. My internship experience as a whole helped me narrow down the type of program I was interested in. I was able to speak to a lot of individuals in my organization from a variety of different backgrounds who were willing to give me advice and share their experiences.
NS: In terms of career goals, I see analytics as a place to be as it is constantly growing in opportunity as more data in the world becomes available, especially in a large and dynamic company like Disney. Being able to meet with people across the company as well as participate in events like Disney Data Analytics Conference.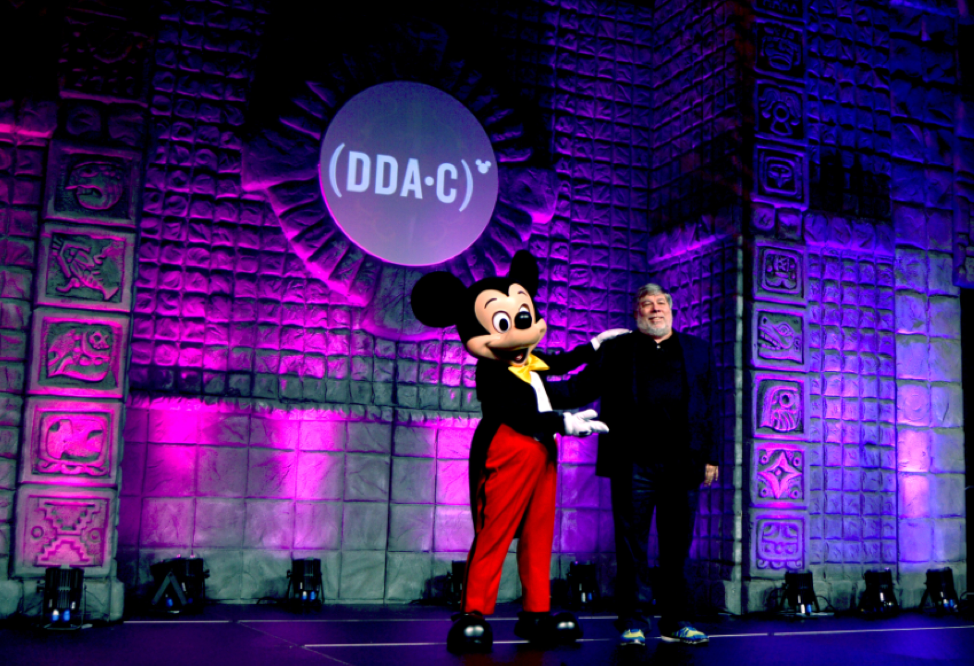 Finally, any advice for students out there applying to Analytics internships at Disney?
AM: My advice is to go ahead and apply for roles that interest you. Even if you may not feel as though you are the ideal candidate, you shouldn't let that fear hold you back!
Overall, my internship experience at Disney has been very rewarding, both in terms of the types of projects I've had the opportunity to work on and the friendships I've been able to form. I would encourage anyone interested in an Analytics internship to consider Disney.
NH: Definitely have an open mind and a willingness to learn. Understand that the internship positions really are integral part of the Disney operations. When applying and going through the interviewing process, speak to your experiences with other internships or classes that have given you real world knowledge. The more you can express your understanding of the process and purpose of an analytics position, the better your chances of obtaining one.
NS: Be willing to learn and take on new challenges –and be ready to contribute in any way! Before starting, take time to familiarize yourself with the analytics space like what tools are used, key terminology, current industry events. During the interview process, also ensure you know about the area in which you're applying for and what they do which can set you up for success.