Cracking the Code, Part Three: Inspiring women prepare for the future with professional technology internships at Disney
Technology and diversity are two major forces that drive the culture at Disney, and empowering women to be involved in the tech industry is key to inspiring the future of technology. There are endless opportunities for women in tech at The Walt Disney Company – and they are constantly growing! Think you might be interested in a tech internship at Disney? Take a closer look at Pailin's journey, the second of our 3-part series featuring tech interns who help make the magic!
Did you miss the first two stories in our series? Check out Emma and Courtney's Professional Internship experience!
Pailin Engel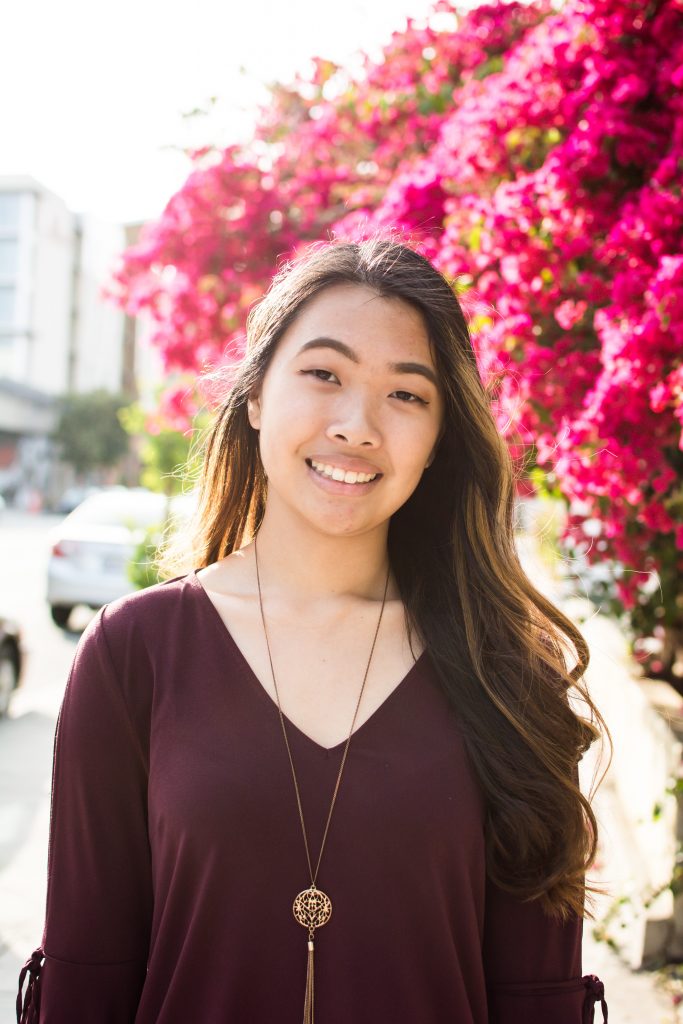 Internship title and program dates
UX Design Intern: May 2017 – May 2018
University name and degree title
The University of Texas at Dallas
Bachelor of arts and technology – UX design focus
Hometown
Dallas, Texas
Describe a day-in-the-life in your role.
Get coffee and check emails as I start my morning. Always say good morning to your co-workers and boss not only to let them know you are here but it helps lift your spirits when you're trying to get over the 8am wake up call.
An awesome way I spend my internship is networking with amazing people here. During lunch I'm eating with different types of Designers at Disney from those who work on Club Penguin to AR Jedi Challenges to Disneyland App.
Afterwards I'll go back and do my work whether there's a task needed to be done or a meeting to attend. I am always constantly learning and improving my skills. In my job I get to contribute and explore the different fields within UX like UX Architect, Research, Interaction Designer, and Visual Design for projects.
Get more coffee!
End of Day: I'll be the last one on my team to leave the office knowing I've made another day worth my Disney experience.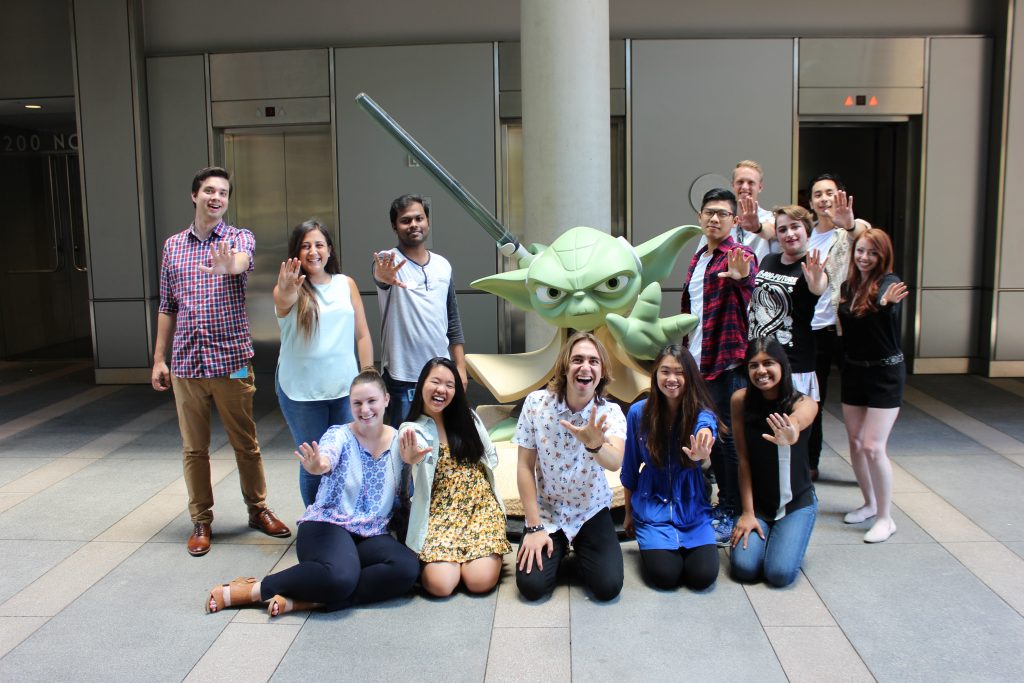 What previous experiences and projects do you feel prepared you for this role?
At school, I took many UX related class like Interaction Design, Human Computer Interaction, UX Research, which prepared me to know the UX process in a job.
What skills have you learned as part of your professional internship?
In the world of tech, I'm able to adapt to new software and applications fast, having the skillset to problem-solve, strategize, and have an eye for design.
What is your favorite part about your current role?
In my time as a UX Design intern at The Walt Disney Company, I am put on 4 or 5 projects. In these projects I got to contribute and explore the different fields within UX like UX Architect, Research, Interaction Designer, and Visual Design. I was given the opportunity to take charge in the entire design of the project and collaborate with my tech team. This project allowed me to hone in on my strongest skill set, which is Interaction and Visual Design. This also taught me how to communicate and collaborate with a team of tech developers, project manager, and handling our client. I'm so proud of the work my team and I did; it made my very happy when I saw the lit up faces the Imagineers had when we presented the prototype to them because that's when you know that you've met the audience's expectations.
Since I've been here for about a year, I have to say that my favorite part of my internship as a whole was meeting so many amazing people. When I moved to LA last year, I left my family and friends back in Texas. I was so scared that I wasn't going to be able to make any friends here since I didn't know anyone and I wasn't local, but the internship program helped me meet so many folks who I formed bonds with here at Disney. I enjoyed our Disneyland trips, hikes, escape rooms, group dinners, and our holiday friendsmasgiving celebrations (combination of Thanksgiving and Christmas together). They are my family away from home.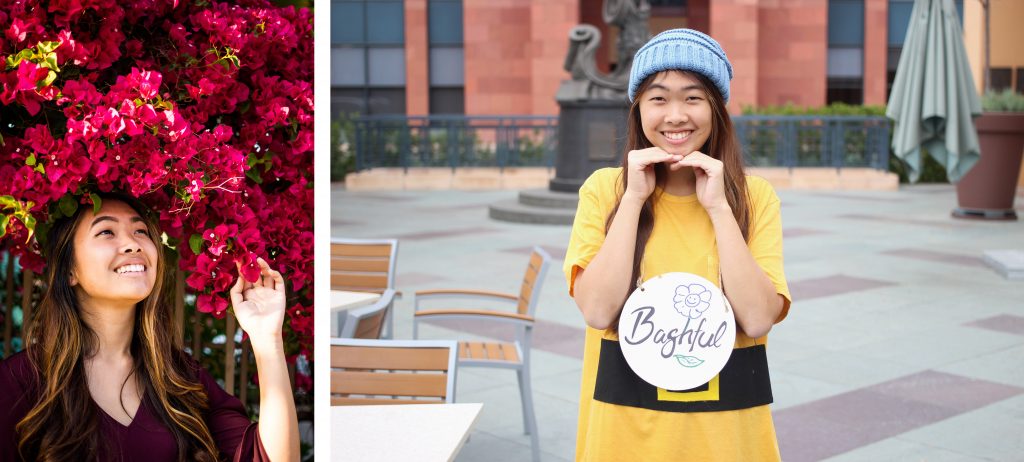 What would you have liked to know prior to starting your internship?
Nothing that I wouldn't have been able to learn on the job, to be honest. They don't expect you to come in and be prepared for everything that comes your way. You'll learn step by step what is expected of you.
Do you have any advice for applicants interested in Technology?
Don't just apply and wait for a response. Reach out to the employees at Disney and try building a relationship with them. Even if you don't get the role, try again next time. Continue to go to school, keep learning and keep developing your skills.
How is your Professional Internship preparing you for success in the future?
With this 1-year experience, I've learned more than I ever did in my 4 years of college. At school, I learned the basics of UX and the tools I would need for the job. At Disney, I was taught how to handle the business side of things, learning how to negotiate and communicate with stakeholders, clients, Product Managers, Lead Designers, and Tech Leads. It takes a whole team to create something amazing.
Fun Facts:
Favorite Disney Movie
'Big Hero 6', 'Mulan', 'Zootopia', 'LiloandStitch', 'Lizzie McGuire Movie'
Favorite Disney Park
Epcot (Because of the fooood!)
Disney California Adventure (It's so chill there)
Favorite Disney Character(s)
Baymax (Ba-lalala)
Stitch