Passing on the passion: Janneth's journey to inspiring Girls Who Code
Within a company filled with magic, it's easy to wonder where all of it comes from. Pull back the curtain on The Walt Disney Company and you'll see that technology and diversity are two of the major forces helping create unforgettable experiences for guests and consumers, as well as a culture of innovation for employees. That's part of the reason why Disney partners with Girls Who Code, an organization working toward closing the gender gap in technology.
Girls Who Code, in partnership with The Walt Disney Company, provides a summer immersion program for high school-aged girls to not only give them exposure to the possibilities of the magic that comes from technology at Disney, but also to help them gain project-based learning about real-world projects from robotics to art and storytelling.
For Janneth, a mechanical engineer with Disney Parks, Experiences and Consumer Products, becoming a mentor for the Girls Who Code Summer Immersion Program was an obvious choice. "I'm passionate about empowering girls to believe in themselves and pursue careers in the technology and business area. You can be creative with technology and create anything and everything – that was one of the things that drove me closer to the program," says Janneth. "I hope to impact even just a few girls to help them see that there is a lot of opportunity in the technology field."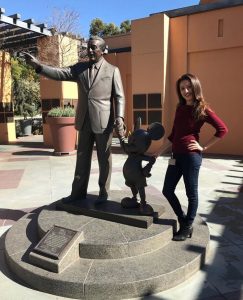 Her involvement with Girls Who Code helps Janneth give young women the knowledge and empowerment that she felt was lacking in her high school experience. "In high school, I was not aware of the world that existed beyond books or even a computer screen. I was not aware that it took coding and technical analysis among many other things just to build a website, let alone an app. As a high school student, I knew, however, that I wanted to do something within the STEM fields," says Janneth.
In pursuit of a career in STEM (science, technology, engineering and math), Janneth earned a degree in mechanical engineering. She then started at The Walt Disney Company as a product service management professional intern, where she was able to lead meetings and work closely with teams in engineering and project management in order launch online events and apps. One of the biggest projects she worked on was the creation, development, and launch of the Star Wars app on iOS and Google Play.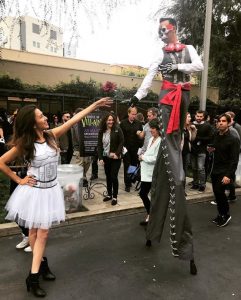 Janneth's time in her internship sparked interest and emboldened her to pursue a career within both technical and project management worlds. Following her internship, Janneth moved into a full-time role as a product service associate for Disney Interactive. There, she received a multitude of learning opportunities including guest communications, coding, HTML/CSS/Python, and more. With her expansive background of technology knowledge, she was able to communicate well with engineers, hone her project management skills, and become an even stronger leader. This led her to her current role as a brand and product management administrator within Disney Parks, Experiences and Consumer Products where she works on brand product management.
Her favorite part about working in technology at Disney is seeing how everything works behind the scenes. "As a Disney technologist, you get to see the bits of magic flowing through the backend of the internet."
For Girls Who Code participants, learning the necessary skills to build the programs allows their creativity come alive in real, tangible ways. In addition to learning skills, the Girls Who Code students will learn that working in teams and collaborating well is pertinent to making the magic happen at Disney. "You don't work by yourself here at all. There are always people around you who are willing to help you learn more. They are here to push you and inspire you. There is never a dull moment, and you'll never feel alone," shares Janneth. Collaboration and sisterhood are also pillars of Girls Who Code, which is what makes its partnership with Disney so successful.
Janneth hopes that this culture of collaboration in technology continues to include women. "I can only hope that there are more women in the technology field. I know the great majority of tech teams are male driven, but slowly with time we are advancing," says Janneth.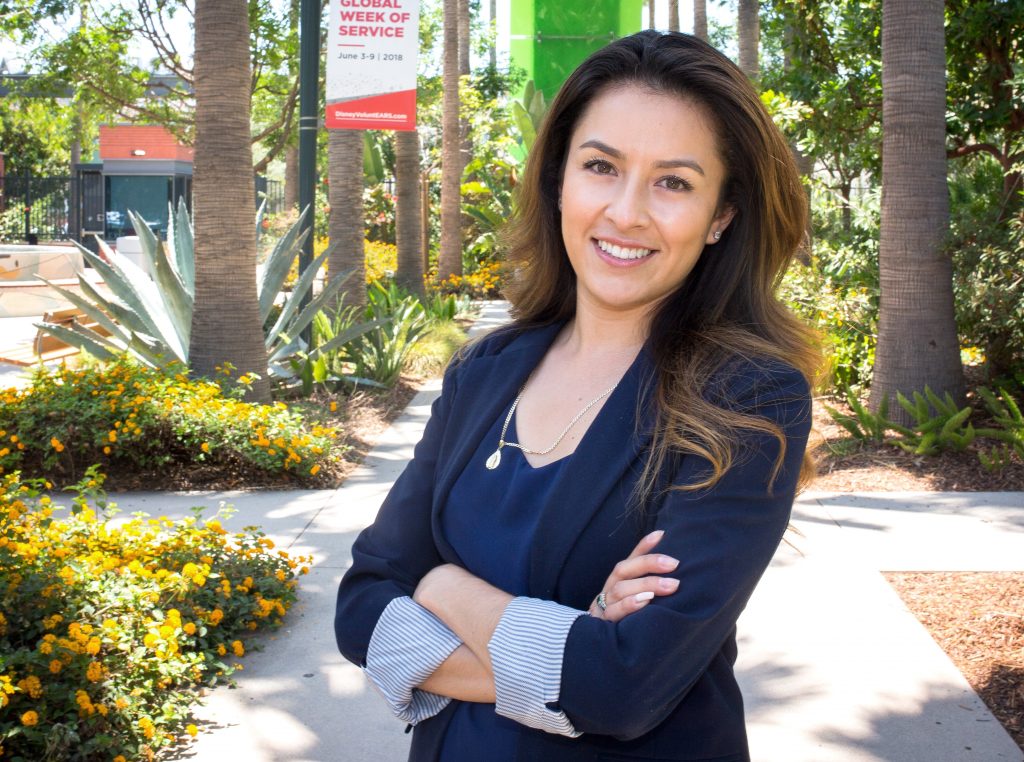 As a mentor for Girls Who Code, Janneth gives advice to young women pursuing careers in technology. Her greatest? "Don't be afraid to think out of the box, don't be afraid of the what if's, of what things will be like in fields primarily composed of men, let go of all of that and just think, if they can do it, why can't I?! This world of technology needs more women, even if you end up managing a team of engineers, developers, or even Projects or Products, the fact that you are tech savvy will work greatly in your favor, trust me!"
If you'd like to make an impact as a Disney technology intern, explore available roles today!