Making a wrinkle in Disney's live-action films: Camille's journey from Disney Professional Intern to Production Technology Specialist
Lights, camera, tech! There's nothing like grabbing some popcorn and watching your favorite Disney flick. Camille, a Production Technology Specialist at The Walt Disney Studios, uses her skills to power the behind-the-scenes magic of live-action movies. The beginning scene of her Disney journey starts as a Disney Professional Intern with the Studio Technology team at The Walt Disney Studios. Now, Camille works with the Production Technology team to help bring larger-than-life films like 'A Wrinkle In Time' to the big screen for audiences around the world.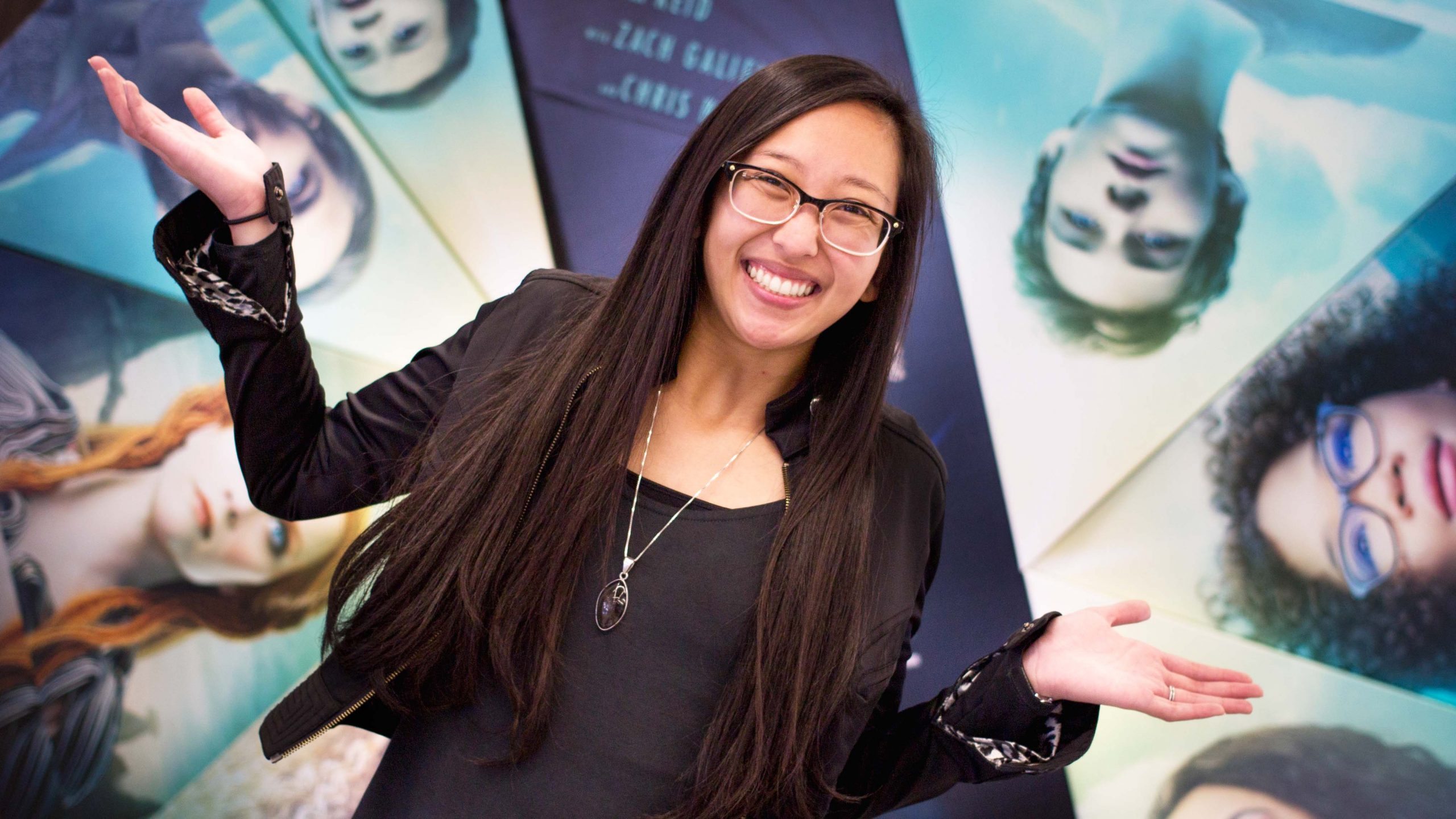 Describe a day-in-the-life of your role.
Every day is a little different. I support each of our live action movies, and whatever the show needs that day from a technical workflow perspective, my team will assist. That varies from helping support the applications we deploy to the shows to figuring out how we can move a lot of data most efficiently. Since we have movies being made all over the world, there's always something happening.
Tell us about your journey with The Walt Disney Company.
I started out as one of the first interns for Walt Disney Studios, Studio Technology team. This was back is 2011, when Studio Technology was just forming. After my internship, I was selected to do an Associate Program, which was a one year rotation between various teams in Studio Technology. My first rotation was with Production Technology, the team I am working on now.
What do you think is something unique about the culture of your team?
Our team doesn't work in a traditional, technical sprint/project fashion. Our team has to work quickly and dynamically at all times. We have to be able to go with the flow as productions may change their mind about what they want to do at any moment. We have a very open-door relationship between our team members. No one is afraid to speak their mind, give their opinion or share their ideas.
Tell us about your work on 'A Wrinkle in Time'.
My work is very behind the scenes. In a nutshell, I helped the 'A Wrinkle In Time' team figure out their digital workflow: where do we store our data during production and beyond, how should we store our data, and how do we get the data to the right people? What are the right tools we should be using to send and receive data? I have supported this movie from the very beginning to the end.
Do you draw any inspiration from 'A Wrinkle in Time'? Why?
'A Wrinkle In Time' is very inspiring to me because of its diverse cast and its strong, female leads. As a female and a minority, I know first-hand the importance of representation in any industry. It means a lot to see someone you can relate to.
Describe your experiences with live action films at Disney. Does any specific project stand out to you?
'Pirates of the Caribbean: Dead Men Tell No Tales' was the first movie I got to work on completely from start to finish. I actually got to go on set when production started, deploy the storage myself, worked on a pick-up shoot, and supported the
show until the end. After three years, you kind of feel like the movie is your baby and you're very proud of the final product!
What is the relationship between film and technology at Disney?
There is no movie without technology at Disney. Technology is found in every facet of the movie making process. Even if a movie is shot on film today, most times the physical film will need to be scanned and worked on digitally.
What is something surprising about working on live action films?
Although every movie goes through the same major steps to completion, each one has its unique needs that make each movie its own challenge. There are different factors to take into consideration. Our team calls it the 80/20 challenge. You'll know 80% of the time what you'll run into when making a movie, but there's always that 20% you can never plan for.
Do you have any advice for applicants interested in Production Technology?
Be ready to be on your toes at all times.
How did your Disney Professional Internship prepare you for success?
I am very thankful for my Disney Professional Internship because I was treated like a team member and not just a temporary employee. I was able to fully engage with my team, immerse myself fully into the culture, and work on real time projects which let be more effective and learn quickly.
Do you see yourself using tech to power Disney experiences? Click here to explore Technology internships.